See your neighbours and connect with your local league by attending Community League Day. Although the event is officially on Sept. 17, not all leagues are holding it on that day.
For Alberta Avenue Community League, Community League Day is going to be part of a special event.
"We are going to coincide our 100th anniversary homecoming event with Community League Day, but will be having it on Sept. 10 at 3 pm in the community garden (weather permitting)," says Valda Roberts, league president. She adds, "Planning is underway, but there will be entertainment, cake, and a huge welcome to all past and present community members."
Jan Henderson, president of Delton Community League, says community members can look forward to a day full of activities on Sept. 24 from 11 am to 3 pm.
"We've got food, crafts, games, bike decorating," she says, naming some of the activities planned. A classic car show, a petting zoo, and live music will also take place for a few hours.
At Eastwood, planning is still underway, and the event is expected to be on Sept. 17.
Bronwen Thompson, the league's facility coordinator, says, "We're hoping to have music and refreshments, potentially in the area around the rink but this will depend on the timing of [the rink's] construction. Otherwise, the events will be centred around the hall."
Visit eastwoodcommunity.org for more information.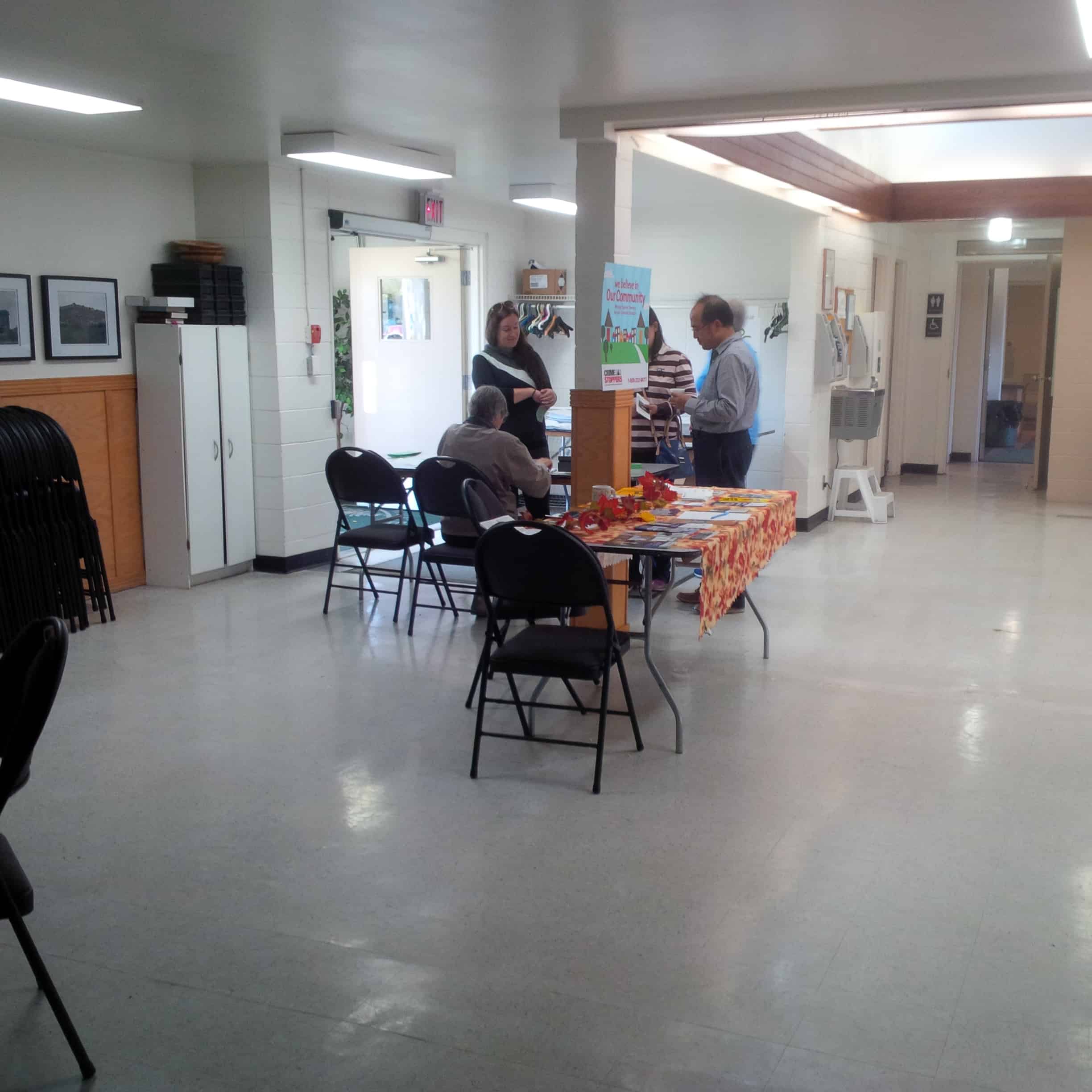 For Elmwood Park Community League, organizers are planning something a little different, with the event taking place at night.
Morgan Wolf, league president, says, "[It will be a] family-friendly movie under our party tent with free popcorn and candy."
The event takes place on Sept. 17, with refreshments available at 7:30 pm and the movie starting at 7:45 pm.
This year, Parkdale-Cromdale Community League has a full day planned on Sept. 17 starting at 1 pm and ending at 11 pm. Activities include berry picking at Kinnaird Ravine, jam and pie making, a pie contest, the harvest dinner, and an outdoor dance with live music.
Sarah DeLano, the league's programming director, says, "[We're] emphasizing local food and harvests, resiliency and togetherness, with activities for all ages from hands-on to spectator roles, depending on what you're into. This is a bit of a homage to some of the activities we missed during the different waves of pandemic restrictions."
DeLano adds, "We will unveil the new murals in Kinnaird Ravine with CreArt as well."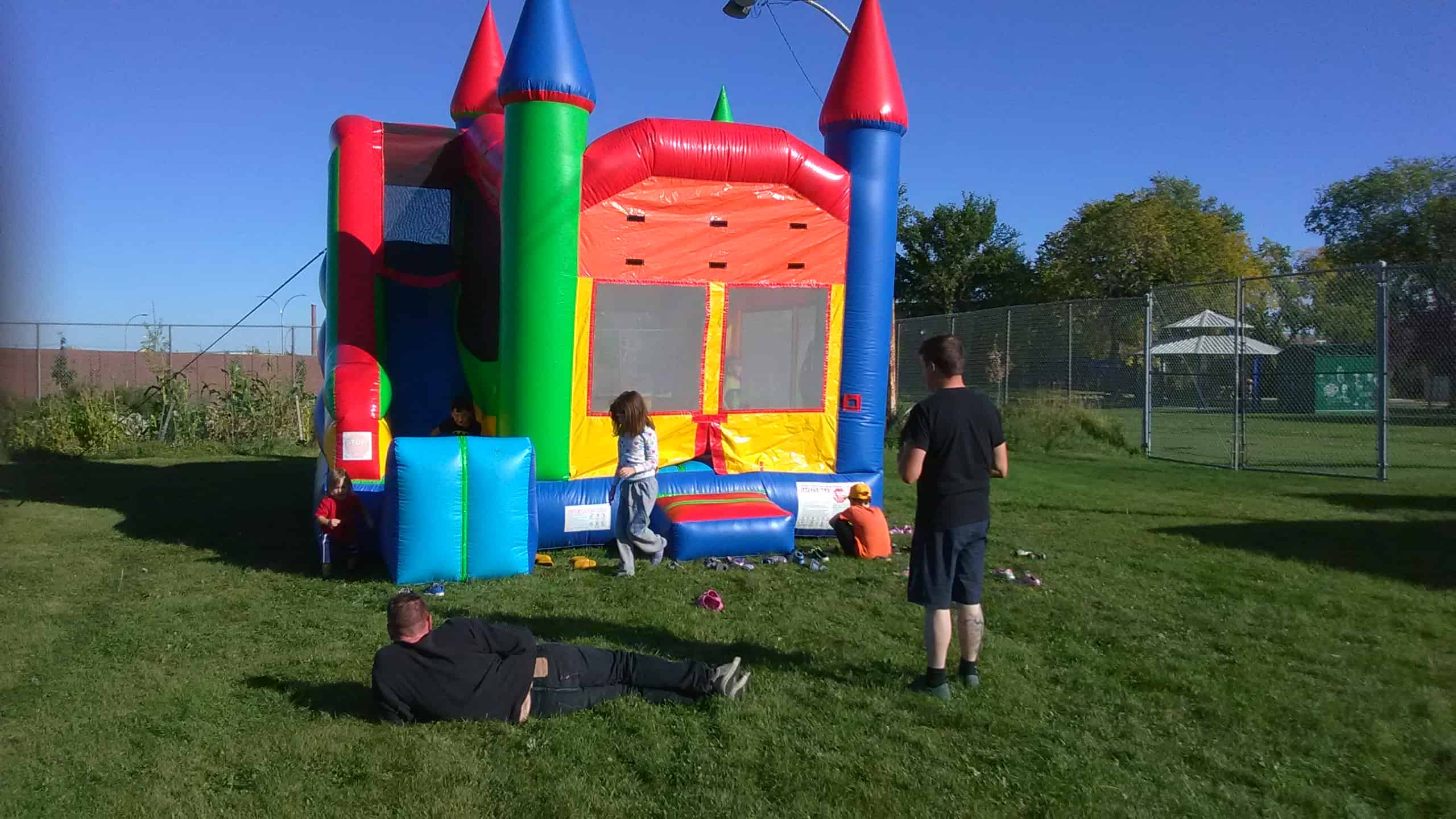 And for Spruce Avenue Community League, organizers have a number of activities planned for Sept. 17.
Ashley Ayume, the league's vice president and programs director, says the event is called Spruce Avenue Dances in the Street. It runs from 2 to 9 pm at the hall. "[It's the] last chance at the splash park and with some fun activities for kids. Popcorn, cotton candy, and drinks (while supplies last). We will unveil the solar project, mural, and community garden. Supper will be served along with (non-alcoholic) mojitos and margaritas (while supplies last), all free. We will finish the evening off with music and salsa dancing in the streets!" A band named Manny V. Y Su Esquina Latina will be playing at the event. "They will play from 6 to 8 pm with some salsa dance instruction," Ayume adds.
And on Sept. 17, Westwood Community League will hold a pancake breakfast and a Big Bin Event. The day begins with breakfast, running from 9 to 10:30 am, and the bin is open until it's full. And from 12:30 to 2 pm, a family-friendly painting event is being held at the hall. Tickets are $5 for children aged 5-12, and $10 for people 13 years old and over. RSVP on Eventbrite or email [email protected]
All events take place at their respective league grounds.