Provided by Yam Ghimire (Community volunteer, Nepalese Canadian Society of Edmonton). Arts on the Ave has allowed RCP to post this fable online.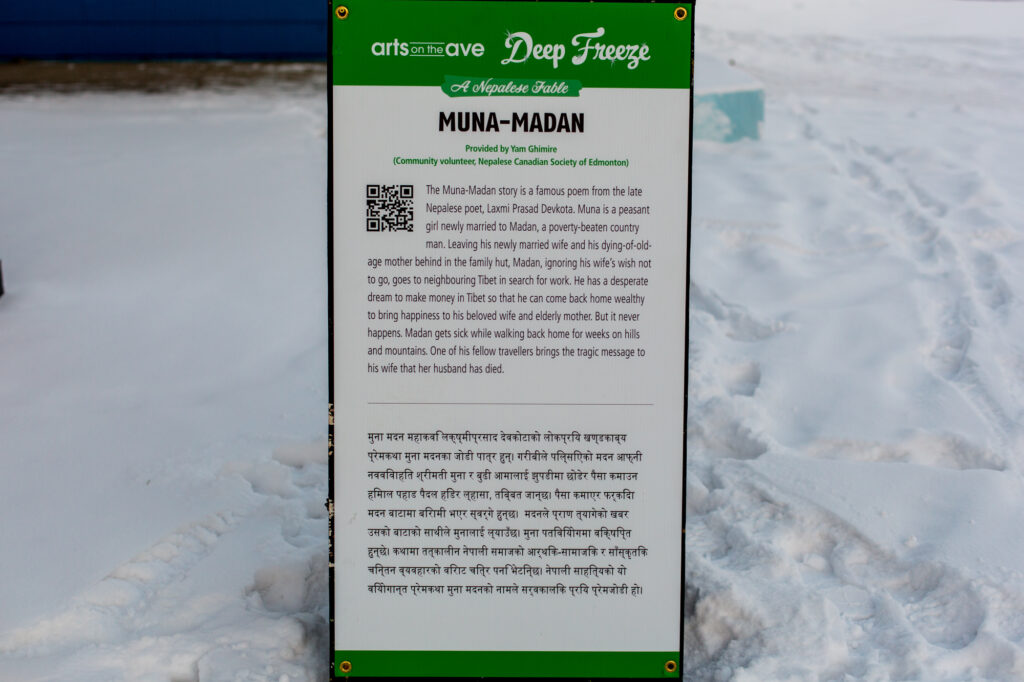 The Muna-Madan story is a famous poem from the late Nepalese poet, Laxmi Prasad Devkota. Muna is a peasant girl newly married to Madan, a poverty-beaten country man. Leaving his newly married wife and his dying-of-old-age mother behind in the family hut, Madan, ignoring his wife's wish not to go, goes to neighbouring Tibet in search for work. He has a desperate dream to make money in Tibet so that he can come back home wealthy to bring happiness to his beloved wife and elderly mother. But it never happens. Madan gets sick while walking back home for weeks on hills and mountains. One of his fellow travellers brings the tragic message to his wife that her husband has died.
Update: although the sculpture was destroyed, they have now been re-created and are available to see on site.
---
Muna-Madan
Delton Community League
12325 – 88 St