The RCP neighbourhoods are home to plenty of art both outdoors and indoors. Arts on the Ave (AOTA), a local arts organization, has initiated a lot of the art. AOTA also established The Carrot Coffeehouse (9351 118 Ave), a not-for-profit coffeehouse run entirely by volunteers. It serves as a community hub in Alberta Ave, dedicated to supporting the arts and community development. Stop in for a cup of coffee and tasty baked treats, and stay for the music, the art, and the community.
Two blocks east you'll find Stollery Gallery at The Nina (9225 118 Ave) displaying art from artists that are underrepresented in mainstream art venues. The Nina Haggerty Centre for the Arts itself is an art collective composed of artists with developmental disabilities. Currently, there are over 200 members.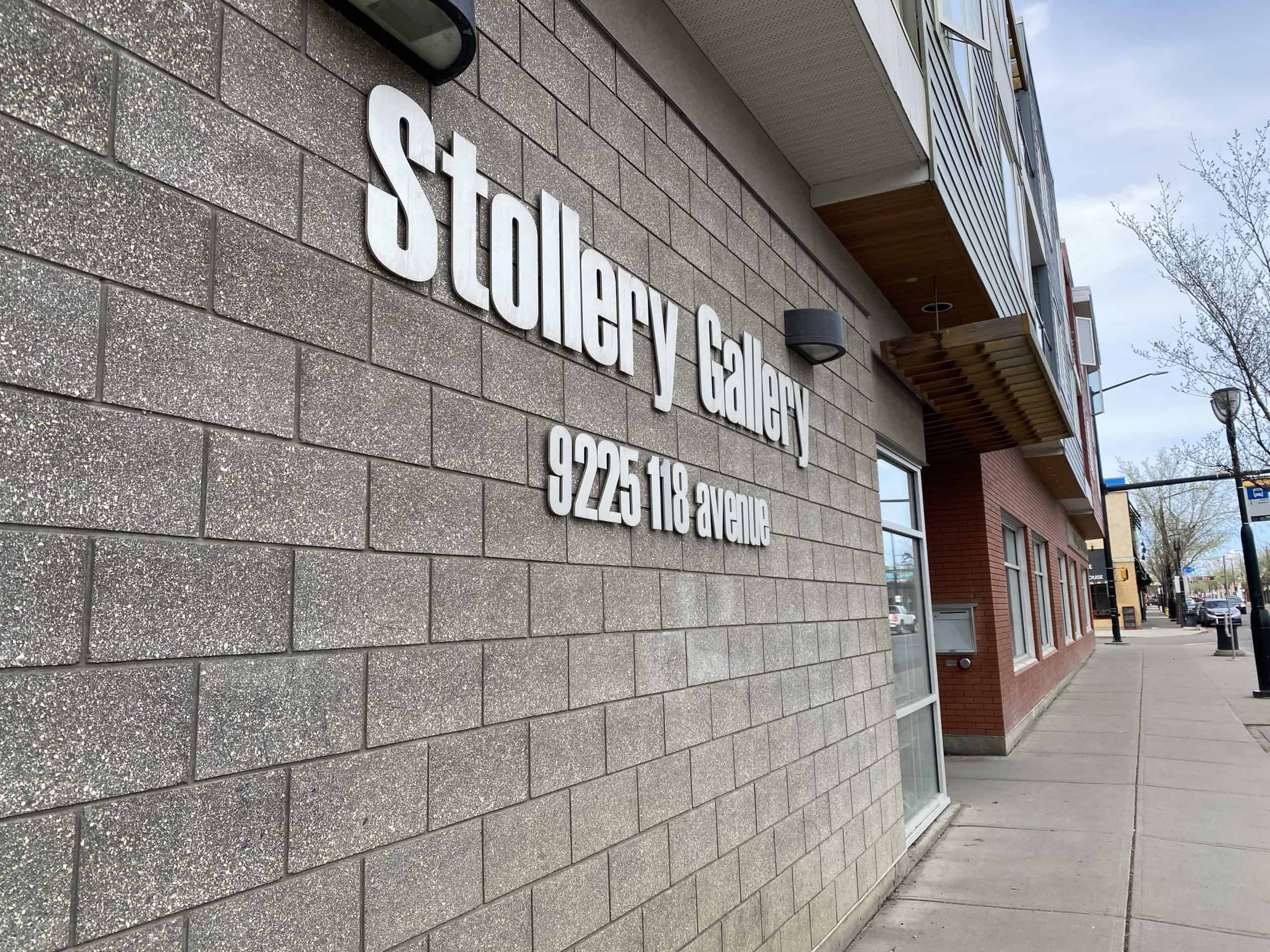 On the east wall of The Nina/Arts Hub 118 building is Toni Latour's neon sign and work of public art, let's heal the divide proclaiming its appeal for unity. Right in front of the sign are Cosimo Cavallaro's sculptures, called Love Your Bean. These whimsical sculptures are on loan from the Vancouver Biennale, and Cavallaro's goal with the sculptures is to break boundaries between objects and humans. Stroll down 118 Avenue to explore other public art.
A number of beautiful murals line the walls in RCP neighbourhoods. AJA Louden's "Sure Shot" and an appearance from his cheeky pineapple, Piney P, adorn Avenue Theatre in a display of Afro-futurism. Eastwood Community League's floral mural gives the appearance of spring all year round.
For more local art, visit Whiskeyjack Art House (11051 97 St), an Indigenous owned and operated arts boutique. Their mission is to support Indigenous artisans and cultural experiences, and they also sell Indigenous sourced products such as tea, soaps, and jam.
Combine art and nature when you visit The KinnArt Ravine Mural Project in Kinnaird Ravine creartedmonton.com/mural-porject-2021. This 62 mural outdoor community art installation was first developed in 2015 and continues to be renewed annually.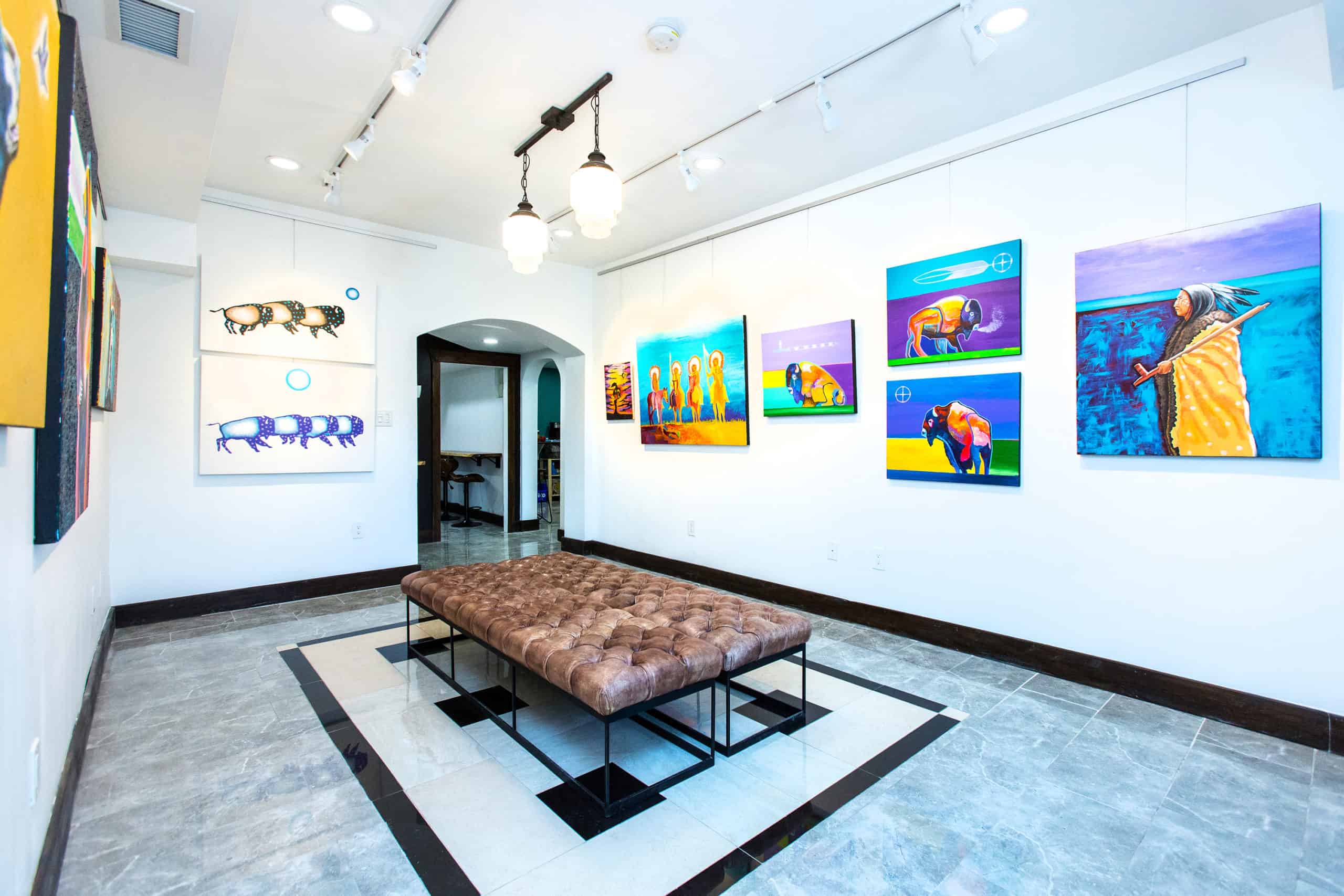 If you are interested in great photo opportunities, visit the various instagrammable walls in our district that Linda Hoang identifies on her website linda-hoang.com/guide-top-instagrammable-walls-edmonton/.
Coloured walls outside The Carrot Coffeehouse at 9351 118 Ave.
"Relfy" colourful wall at 91 Street and 118 Avenue (grassy space) – Northern Pacific.
"We Believe in 118" wall at 91 Street and 118 Avenue – AJA Louden.
Avenue Theatre murals at 9030 118 Ave – AJA Louden (these murals can change/rotate).
Crystal Kids mural wall at 8718 118 Ave – Pedro Rodriguez De Los Santos.
Professor Marvel wall at 8416 118 Ave – Justin Moose.
Purple wall at 11745 84 St – Battista's Calzone Company.
"Keep Edmonton Weird" (106A Ave & 85 St), designed by the team at Stadium Yards, is adjacent to the Stadium LRT station and across the tracks from the Commonwealth Rec Centre and Stadium.
Commonwealth Rec Centre afghan mural wall at 11000 Stadium Road.