Out of all the visions that may occur while standing on 118 Avenue, a self-sustaining farm may not be the first one that comes to mind. Yet one store in particular can count its origins in exactly that way.
Mamour Ba, sole owner of Oasis Fish & Meat Ltd, says eventually he'd like to own a farm that runs on sustainable energy and to sell its products to local businesses. "But it's something very heavy. So I said, 'Okay, how about me? I become one of those people that experience the buying and selling and see how it goes.'"
Arriving in Canada from Senegal four years ago, Ba previously lived in Calgary before opening the store that specializes in halal meats at 95 Street and 118 Avenue just over two months ago. He explains the decision to open at this location as a mixture of luck and intention. "This building was brand new. I saw a sign and…there's a big Muslim community around here, the mosque is around here. From my research, I was told that 118 is a very busy avenue, [so I] said, 'this a good spot.'"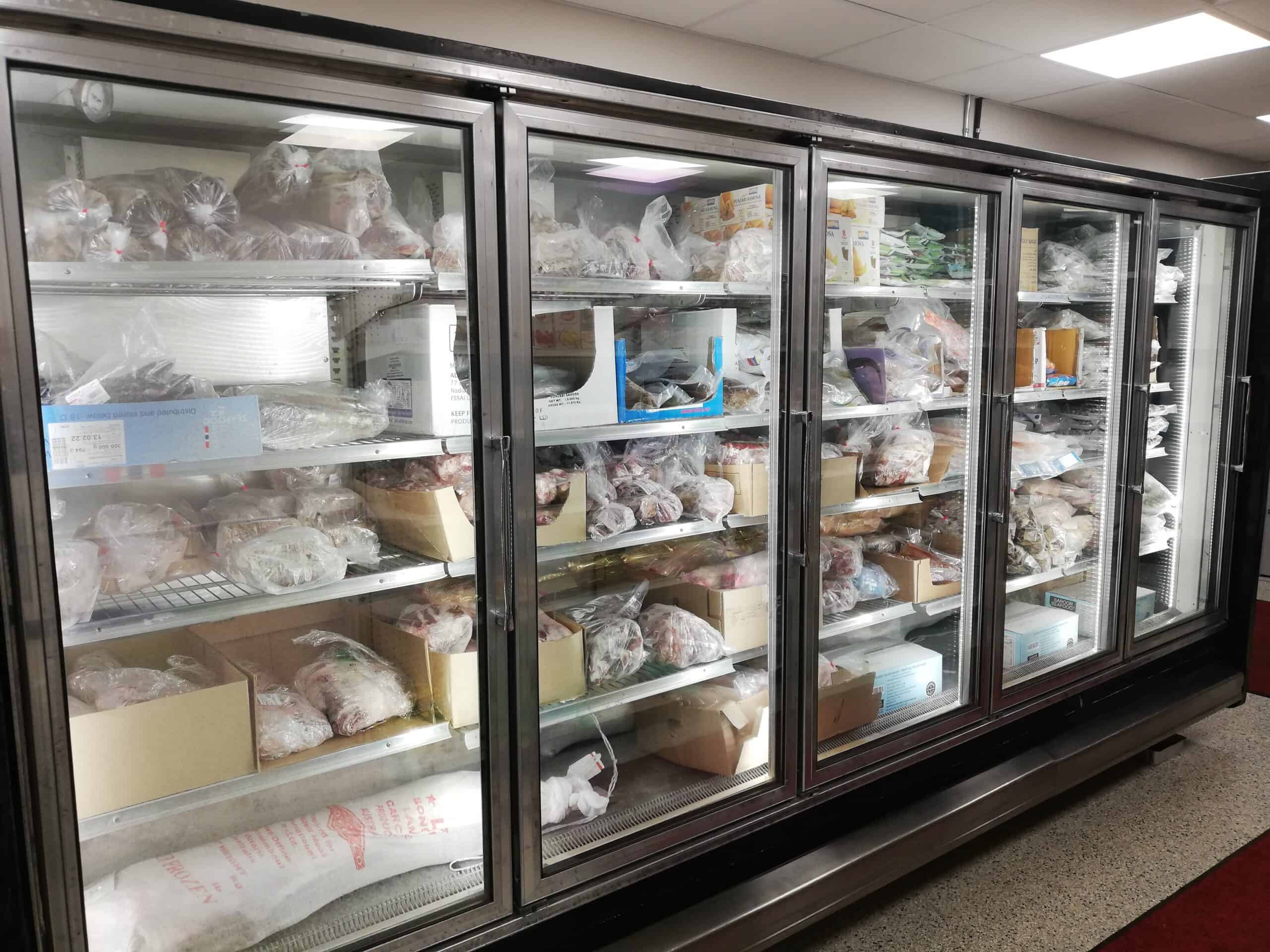 Inspired by a friend who owns a similar business in Calgary, Ba notes that the decision was also strategic since Edmonton does not seem to have a comparable presence of halal meat shops. "Calgary is more saturated in terms of this business, you see…so many of them, but not too many [here]."
Though Ba acknowledges that his store caters to the African diaspora living in the city, he is proud to list regular customers from communities as diverse as Ukraine, India, and the Dominican Republic. Selling a variety of chicken, turkey, lamb, goat, beef, and seafood, Ba offers to cut the meat according to customer requests, free of charge. Add to this a selection of spices, and Ba is confident that his business can be a "one stop shop. You can buy meat and fish and the different ingredients that go with it. You don't have to go to Superstore or whatever."
Ba is an engineer by trade, and he says most days he's able to work remotely while managing the store. The tendency to think of this business as separate from engineering, however, would be to miss the point. He not only used his expertise to set up the equipment he uses on site, but he is also quick to explain that his vision for Oasis Fish & Meat is part of a larger drive to use any profits and invest these in the farm he wants to create. He adds that his dream would be to share any farming lessons learned with his homeland.
For now, Ba is happy to focus just as much on comparatively smaller goals alongside his more noble intentions. When asked what he would like to see for his shop in five years' time, his reply was admirable: "A big, happy customer base, because for me happy customers are everything. First and foremost, we are here to serve the people."
Seems to me as good a reason as any other to support this up-and-coming shop. 
---
OASIS FISH & MEAT LTD.
9506 118 Ave
Mon to Sun: 10 am to 7 pm
Business: 780.760.8885 
Owner: 403.690.8824