Shelter is a basic human right, but the environmental impacts of building a home also matter. How can we keep both factors in mind? The answer is sustainable housing, and this is precisely what Yasushi Ohki had in mind when he founded Green Violin in January 2020. The non-profit organization has a mission to build vibrant spaces to connect communities and foster a better quality of life.
Ohki is a McCauley resident with degrees in civil engineering and architecture. He worked at Homeward Trust and the City of Edmonton in areas of housing and homelessness before starting Green Violin.
Sustainable homes minimize environmental impacts through efficient use of resources and energy, and less maintenance means positive physical and psychological impacts on inhabitants. Ohki plans to bring this housing concept to Alberta Avenue, starting with McCauley and Parkdale-Cromdale.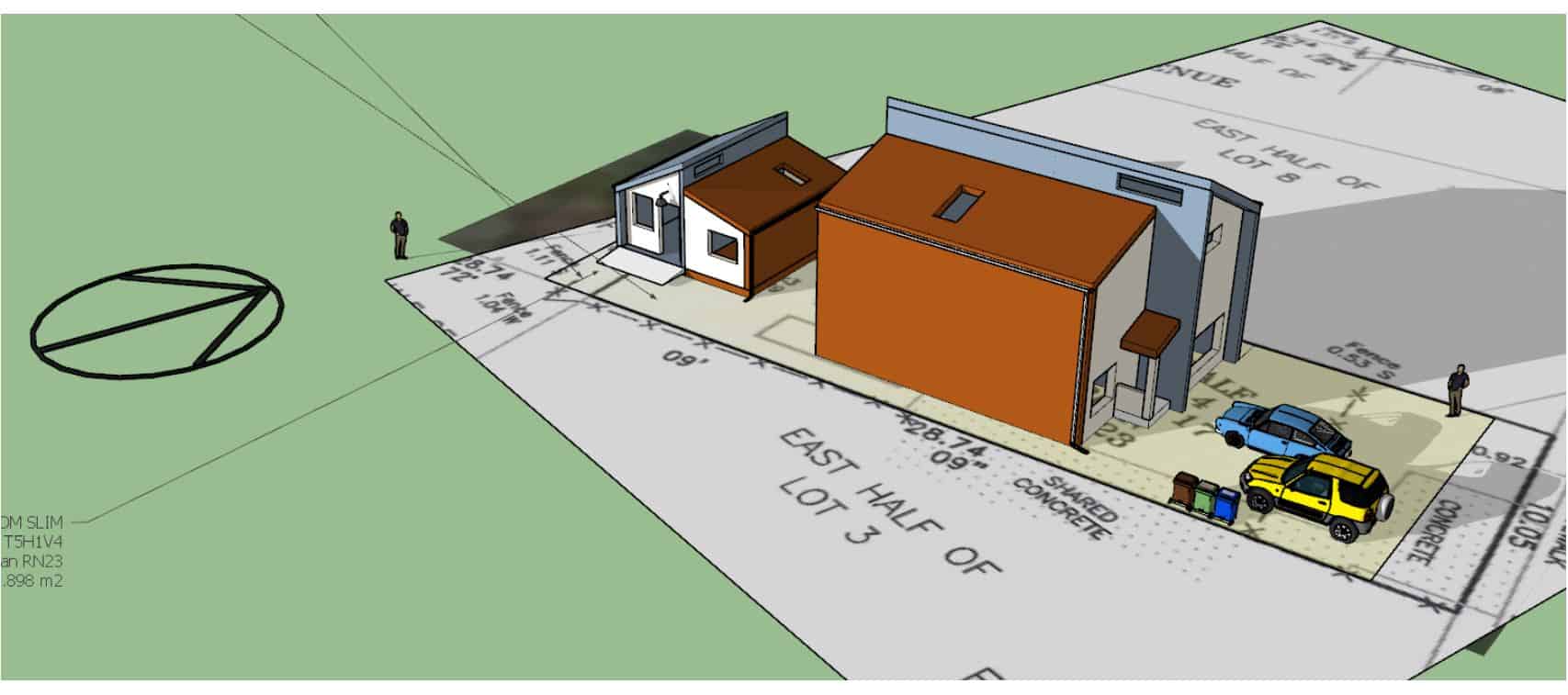 In McCauley, there will be a multi-generational housing project located at 10718 92 St. This is a home design where two or three generations of a family live under the same roof in different sections of the home. Separate entrances, bedrooms, and kitchenettes allow privacy. This concept that helps build relationships and reduce financial burdens is gaining popularity. Between 2001 to 2016, Statistics Canada recorded an increase of such households by 37.5 per cent. Construction in McCauley will start in spring 2022.
Parkdale-Cromdale will be home to another inter-generational housing design. Located on 11640 80 St, it will be a 26-bachelor unit apartment complex for youth and seniors. Each unit will have its own kitchenette. There will also be a common kitchen and recreation room where building residents can interact and learn from each other.
"By matching seniors' experience to youth vitality, we envision that this synergy will transform the development into a venue for community events hosted by building residents," Ohki says. "You can expect to see some activity on the vacant apartment site starting next month. There will be benches to sit [on], garden boxes for the community garden, and [a] visual presentation of how a unit will look and the lifestyle offered. We will continue having a community-accessed garden after the apartment is built as part of the Green Violin way of promoting neighbourhood connections."
Currently, designs for the McCauley and Parkdale-Cromdale projects are with the architects. Both developments are vacant city lots bought through co-operative investments. Once built, they will be available to rent. Green Violin has future plans to develop affordable small dwellings for those who are homeless and offer them an opportunity to build equity in a co-operative manner.
Sustainable housing is built using non-toxic building materials such as mass timber and energy-efficient windows. It harnesses natural energy and reduces dependencies on gas heating systems.
"We must reduce environmental footprints," stresses Ohki. "It is time to bend the trend and change the general mindsets on how dwellings are designed."
---
GREEN VIOLIN
greenviolin.ca/
Sustainable living tips: theecohub.ca/sustainable-living-tips/