The City of Edmonton offers four outdoor pools and numerous spray parks for cooling down on hot summer days.
Two community leagues, Elmwood Park and Alberta Avenue, are diving in with memberships that provide free access to all outdoor pools. Local residents, as well as those living outside the community borders, are eligible for membership.
Elmwood Park Community League offers a free membership, while the Alberta Avenue Community League membership is $20 for families or $10 for individuals.
Said Melanie Spitzer, Elmwood Park Community League president, "It's important to us that families can have fun in a way that is inexpensive or free. All ages love pools and spray parks. My father down to my toddler love playing in the water."
Get a community league membership with outdoor pool access: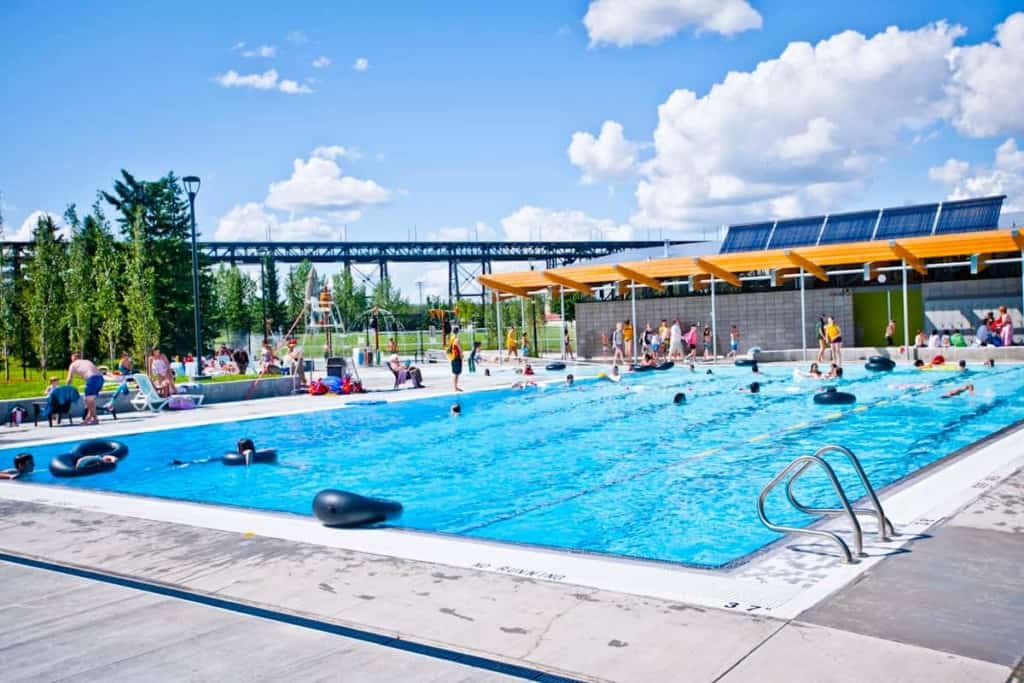 COMMUNITY LEAGUE FREE SWIM HOURS
Show your community league membership for family fun (participating leagues only). Times listed below are outdoor pool hours for league members.
For information on regular City of Edmonton outdoor pool hours, call 311 or email: 311@edmonton.ca.
Fred Broadstock Outdoor Pool

15720 – 105 Ave
Sun – Wed from 5:00 – 7:00 pm
Mill Creek Outdoor Pool
9555 – 84 Ave
Daily from 7:00 – 9:00 pm
Queen Elizabeth Outdoor Pool
Kinsmen Park: 9100 Walterdale Hill
Sun & Tue 5:00 – 7:00 pm
Mon & Wed 6:00 – 8:00 pm
Oliver Outdoor Pool
10315 – 119 St
Sun – Wed 6:00 – 8:00 pm
NEW OUTDOOR POOL SEASON PASS
Available at any City of Edmonton Recreation Centre, the pass gives individuals and families unlimited access to all of the city's four outdoor pools.
Child: $49

Adult: $75

Youth/Senior: $59

Family: $199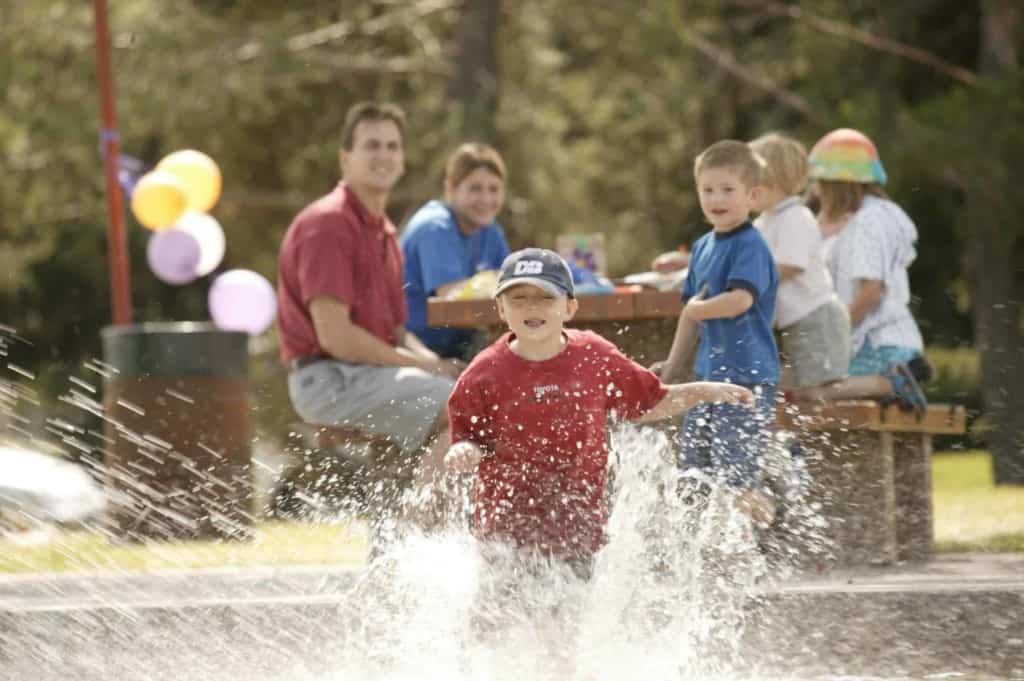 SPRAY PARKS
Five local spray parks within close proximity of Borden Park are free and fun for families:
Alberta Avenue Park: 

9210 – 118 Avenue

Eastwood Park: 

11803 – 86 Street

Elmwood Park: 

12505 – 75 Street

Highlands Park: 

6112 – 113 Avenue

Montrose Park: 

5920 – 119 Avenue
More info: edmonton.ca/waterplay
Constance's writing and editing career spans more than 40 years. She lives in Parkdale-Cromdale.
Latest posts by Constance Brissenden (see all)