The glories of food on 118 Avenue will be at our fingertips this summer, thanks to Eats on 118 and the Alberta Avenue Business Association (AABA). It's an exciting prospect for foodies: food-related events at affordable prices. Sixty restaurants or food-related businesses give diners plenty of room for choice.
The event launches on June 18 with an exciting partnership with the Edmonton Elks and AABA. Eat and imbibe at Mona Lisa Pub's tailgate party (with food from a second restaurant as well), then hop on the waiting bus to be whisked away to the opening game at Commonwealth Stadium. Take the bus back for an afterparty bash, all for $118. Please note tickets are only available through AABA. Email [email protected] for more details.
Game day leads into Alberta Avenue Dining Week from June 21 to 26, a self-guided tour of local restaurants and food-related businesses. Participating businesses are encouraged to offer deals and specials.
It will be a busy foodie summer, with eight curated dining events planned from July to September. It's also the sixth year promoting 118 Avenue restaurants and food-related businesses.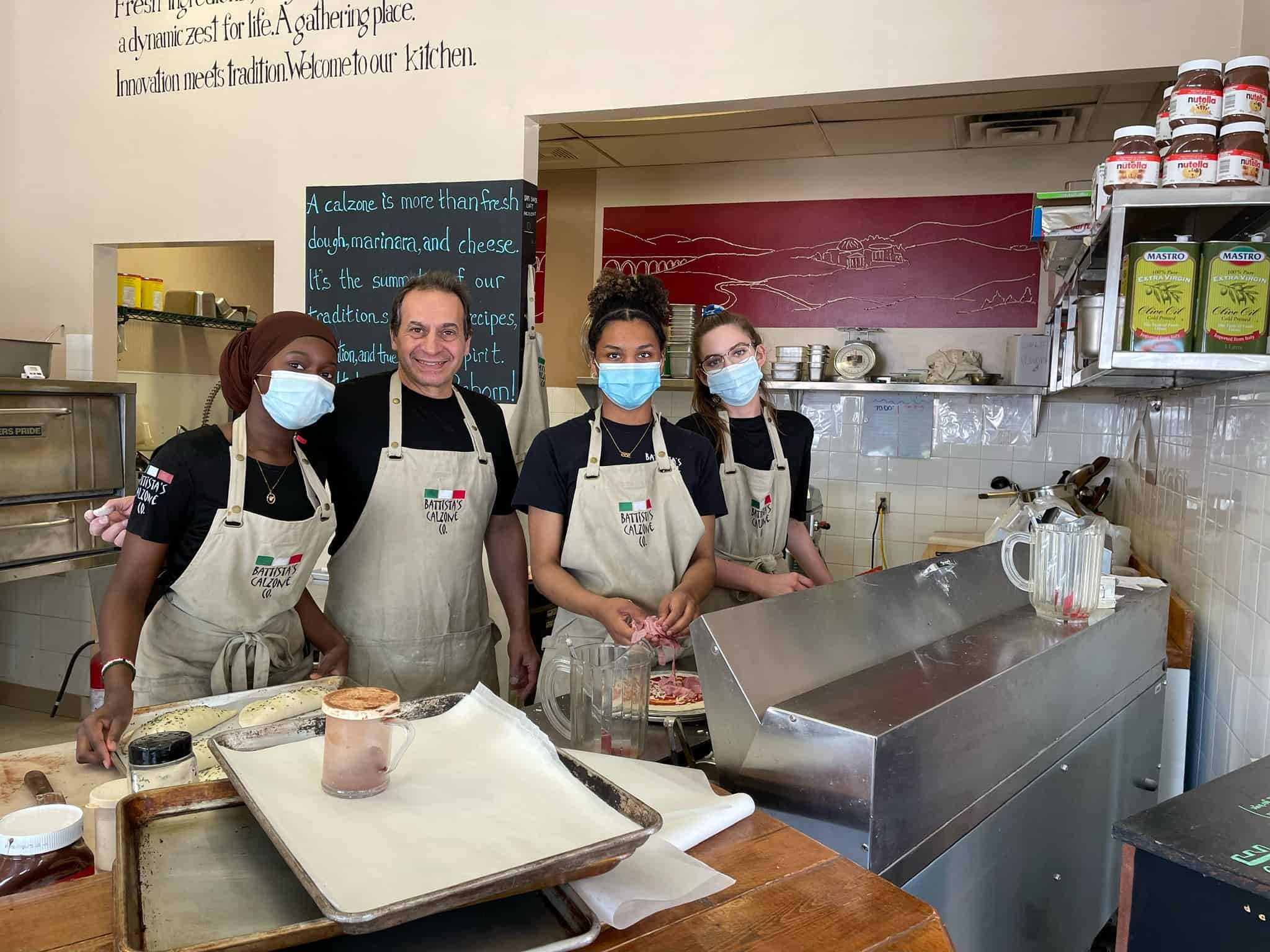 Last year boasted four tours on four different days, all sold out. This year, making up for lost time is on the agenda, with a flurry of fun events.
"Food is one thing that ties us all together," says Jay Ball, executive director of AABA. Alberta Avenue will join the ranks of other food-loving areas in the city, like Whyte Avenue and the Brewery District. "We will have an online presence. No matter where you live, you'll be able to click on Alberta Avenue Dining Pass and find a directory, menus, promotions, and maps to see our amazing restaurants." The purpose is to elevate the exposure of 118 Avenue food-related venues to the entire city.
Two outstanding neighbourhood businesses are co-sponsors for this summer's line-up. Norwood Dental Centre's owners, Dr. William Chin and Amanda Nielsen, are well known for their community involvement.
In addition, Sam Ireland, of Sam Ireland ReMax River City, is on board. Ireland, who has his own Facebook foodie page with almost 2,000 followers, is a huge fan of 118 Avenue. "I love the restaurants, with every corner of the world represented." He mentions an array of cuisines, including Moroccan, Eritrean, Asian, Jamaican, Costa Rican, West Indian, and many more.
The community-minded realtor began his Facebook food page after the COVID-19 lockdown kicked in. "I want to keep our neighbourhood businesses alive, and not dependant on food delivery options which cost them money. I live in Blatchford and can order and pick up [food] within a 10-minute drive. That saves time and money all around. It allows our local proprietors to keep 100 per cent of their sales." Visit Ireland's Facebook page by searching "YEG and Area Foodies Supporting Local".
Battista Vecchio of Battista's Calzone will be involved again this year. "We are proudly Italian, and love sharing our food with new customers," he says. His restaurant reflects the high level of quality on 118 Avenue. "We use the best Italian brand ingredients for hand-crafted calzones with our own dough and sauces."
Tickets are available online beginning of June through alberta-avenue.com. Alberta Avenue Dining Pass will also be released in early June.
Correction: For the tailgate party, please note tickets are only available through AABA. Email [email protected] for more details.