Two and a half years ago, Danielle Duguay started the Craft Club in Elmwood Park, almost by chance.
Duguay, who is a member at large on Elmwood Park Community League's board, had a craft all set up for an in-person league event when the pandemic hit.
"And then I [was] like, well, what should I do with the crafts now?" says Duguay. "Because, I had all these pieces."
Morgan Wolf, the league president, suggested delivering the crafts to families in the neighbourhood, and the Craft Club took off from there.
Every month, Duguay decides on a craft, buys the supplies, makes the craft kits, and delivers them to families in Elmwood Park for children to complete on their own time. Duguay also writes an instruction booklet for the crafts. She will include different crafts for younger and older children to fit their crafting skill levels.
"The other thing with the kids is, I usually add little trinkets or different things in with the crafts," says Duguay, "either colouring papers or a little toy, or sometimes it's… bubbles or chalk, so it always adds a little something in with the crafts."
Duguay has organized plenty of memorable craft kits. One that stood out was a tree craft, where kids could glue different coloured tissue paper on the branches to create a stained-glass window effect. Another was a bunny flower pot craft, where kids put a white Styrofoam ball in the flower pot to make it look like a bunny was sticking its head out of it.
"That was a big one," says Duguay. "Even some of our [league] members wanted that one."
She has run many craft activities for in-person gatherings at the league, and it made sense for her to continue during the pandemic. "I've always loved kids. I always loved doing the crafting for them," says Duguay. "This is kind of my passion."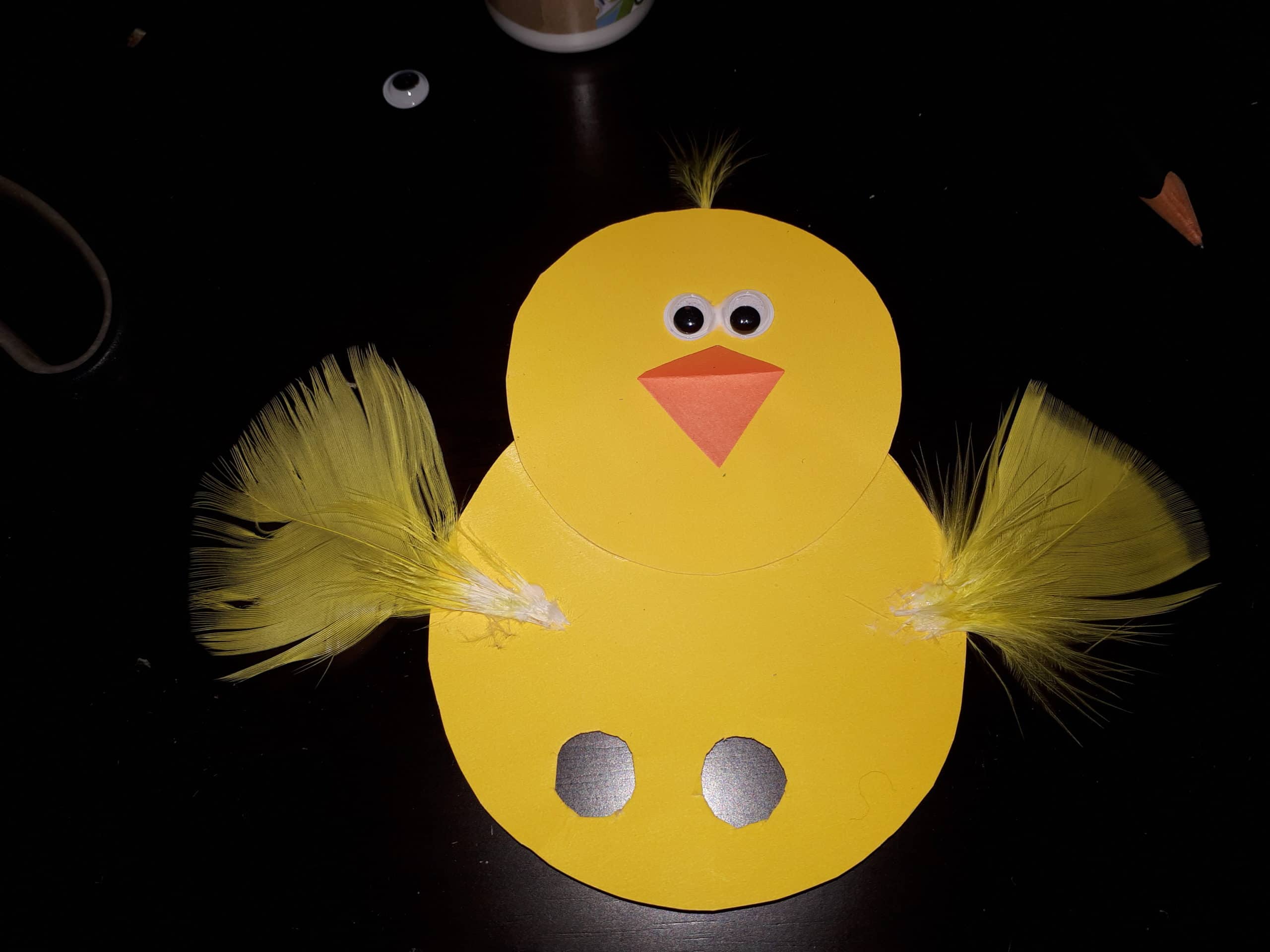 Currently, there are 88 kids in the Craft Club, with plans to expand the club into additional neighbourhoods. Duguay has partnered with Arts on the Ave to bring the Craft Club to Delton starting in October, and if that goes well, the hope is to expand into other neighbourhoods in the Alberta Avenue district too.
"I would love to see [the Craft Club] expand throughout the city," says Duguay. "It's such a good thing for the kids. It gets them away from the phones, the screens. It's something they can do themselves or with their parents, and we always get such good feedback from the parents and the kids. They see us coming now, and they just get so excited." 
The Craft Club was especially important for kids during the pandemic lockdowns, says Duguay, since there was no choice but to stay home. Crafting became a valuable outlet and a way to keep kids busy.
Her favourite part about running the club is seeing the joy on kids' faces. "Seeing their faces light up when they get so excited seeing [me] come — that just does it for me," she says.
Sometimes, kids give Duguay little gifts or homemade cards to say thank you.
"That just fills your heart," says Duguay. "Even if your life is going crazy, you can say, 'Okay, I'm taking a couple hours and just spreading some joy.'"
On holidays, Duguay and her mom, who helps with craft kit deliveries, dress up in costumes to deliver craft packages to the kids and bring more joy. "For this [past] Easter, me and my mom, we dressed up as the Easter Bunny and a chick, and we hand delivered those [craft packages]," says Duguay. "It was really nice to be able to do that."
Elmwood Park residents can sign up to receive craft kits by getting in touch with the league ([email protected] or 780-479-1035) and providing their address and the ages of the kids in the household. There is no fee associated with the Craft Club.