Aydan Dunnigan-Vickruck discovered tango more than 20 years ago. Ever since, he has used this complex and sensuous dance to explore feelings of connection both with his wife, Patricia Dunnigan, and with others in his dancing and teaching. In the process, he's picked up skills that benefit anyone looking for a better way to connect with others.
"I'm exploring how we relate," he says. We're chatting at the Naked Cyber Café & Espresso Bar, a longtime community coffee shop near MacEwan University, home to the tango dance classes and workshops. "Through basic dance moves, participants experience how non-verbal communication skills can enhance a relationship."
A former Lutheran pastor, Dunnigan-Vickruck left the ministry after seven years and became a social worker with the Province of Alberta, working with youth with disabilities. He retired last year, giving him more time to explore his passion for Argentine tango and how it resonates with the world outside of dance.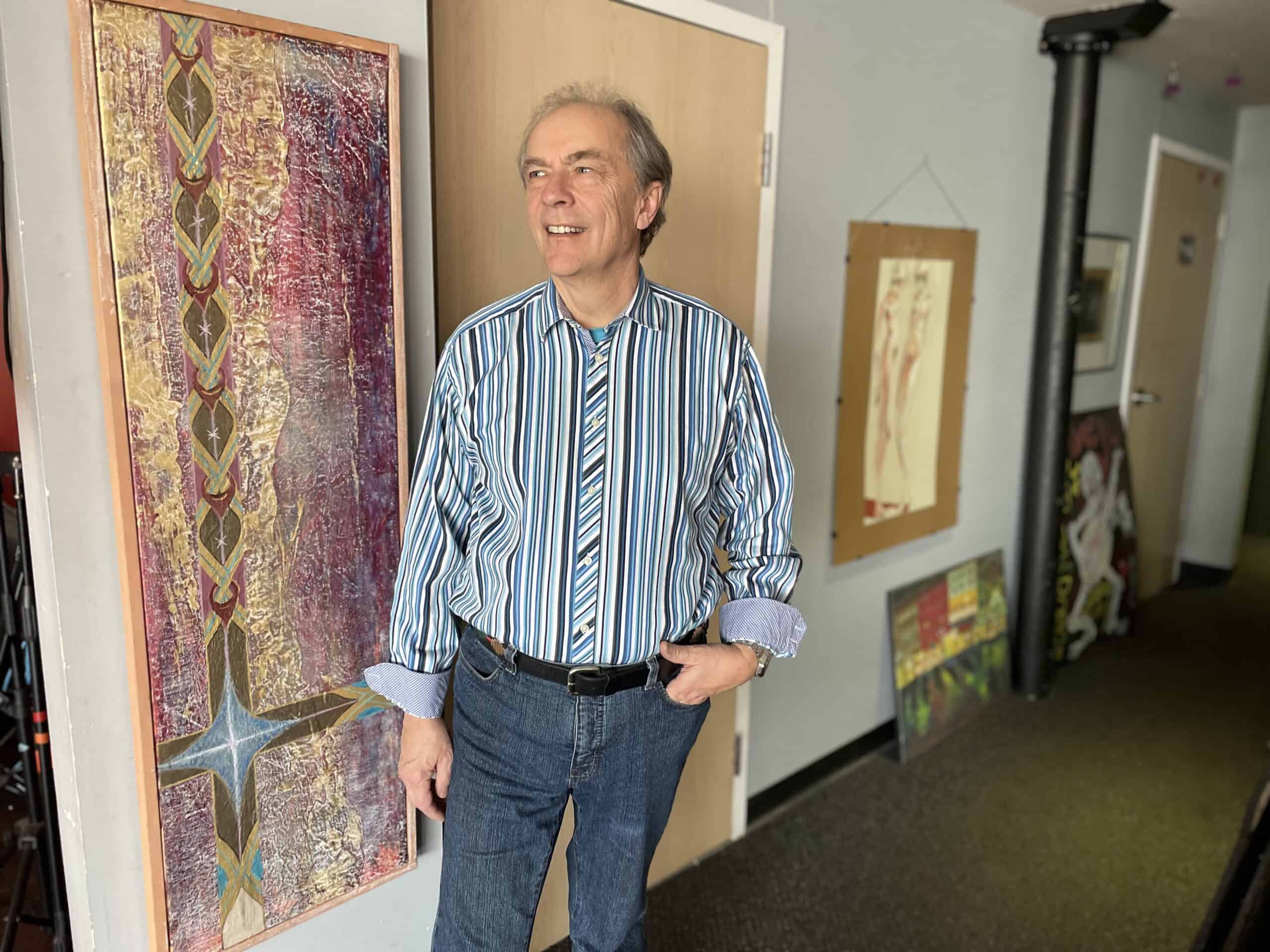 He's now in the midst of teaching a workshop, The Power of Connection Through Tango, with longtime dancer Pamela Wight. The first session was graciously hosted by Bleeding Hearts Art Space at St. Mary's Anglican Church in Highlands. The second session begins on March 5 and runs to March 26 at the Naked Cyber Café & Espresso Bar. Anyone can join at any time.
"What I've discovered is that non-verbal communication is a developed skill, incorporating five behaviours," Dunnigan-Vickruck observes. In his life and in his classes, he works hard to incorporate gentleness, sensitivity, attunement, responsiveness, and respect.
A dash of these components goes a long way. More than 25 years ago, he met Dunnigan for a business meeting over coffee. As they walked to the counter to order, he gave his future wife a soft touch on her back. " I had no intention of anything other than helping her make her way through tables and chairs. But for Patricia, the touch pulled me in for her. It was a big deal, and our relationship sprung up."
He shares basic mindsets that work for all lives and not just in dance. "First, we need to listen to our own bodies. How to treat ourselves with respect and reverence. This can happen in any sort of positive practice, such as tai chi or yoga, something that we do routinely and with structure."
A look, a smile, a wave, a gentle touch, an ocho movement while dancing the tango. As spring takes full bloom, non-verbal communication can go a long way.
Says Dunnigan-Vickruck, "Every human, physical experience we have helps us to find the divine in ourselves. I see that as the message from the life of Jesus: go all in, go full bore. Relate to other people, develop that awareness. Throw out an action and see how others respond. Communication is really intimate, there is no other way to describe it."
Tango may not be for everyone, he admits. For those who want to explore non-verbal connectivity through dance, tango gives a context for contact and communication. Whether dancing tango or another activity of your choice, non-verbal communication is a skill that wards off feelings of loneliness and isolation.
Join the Sunday afternoon workshops at the Naked Cyber Café & Espresso Bar (10303 108 St) by contacting Aydan Dunnigan-Vickruck at [email protected] His website is www.dancingwithpresence.com. Drop-in sessions are $15; the full four sessions are $50 or $80 per couple. Lessons are 2-3:30 pm, Sundays, March 5-26.