Neighbourhood residents are lucky to have options for family night programs close by. I checked out three programs recently: they're fun and won't cost you a penny.
Bent Arrow's Powwow Night
Want to learn more about indigenous culture? Every Thursday from 6-8 pm (except the last Thursday of the month), Bent Arrow Traditional Healing Society holds its Powwow Night in the Parkdale School gym on 116 Avenue and 85 Street.
The family-oriented nights capture the friendly feel of traditional indigenous gatherings.
"Everyone is invited. Anyone who joins us on family nights becomes part of the Bent Arrow family," Cecile Thunder, Bent Arrow's cultural connector, told me with a welcoming smile.  
The sound of lively drum songs ties in with indigenous wellbeing: spiritual, emotional, physical, and mental.
Participants can also learn some of the featured dances. Boys may learn the fancy dance and girls the shawl dance. Participation is voluntary, but feel free to join in , even if you have two left feet!
Indigenous families that attend not only have fun, but also develop cultural strength and pride. Non-indigenous guests share the relaxation of a family evening. A free supper is served at every family night, and snacks are available for sale.
---
Powwow Night
Thursdays 6-8 pm, except last Thursday of month
Parkdale School gym, 11648 85 St
780.481.3451
CreArt Edmonton's Family Friendly Music Night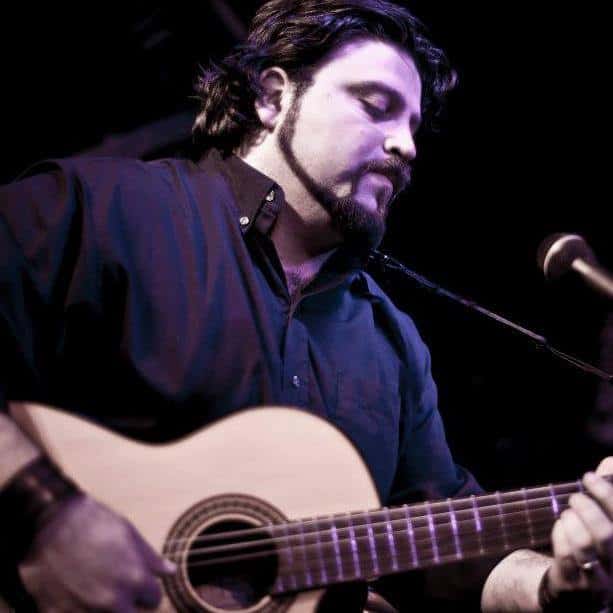 Young Seth Brown looked every inch a violinist. He stood tall, with a smile on his face, beside his music teacher Gautam Karnik. Both musicians began to play Ode to Joy.
Seth was part of the entertainment at the Family Friendly Music Night and potluck at Parkdale-Cromdale Community League on 113 Avenue and 85 Street. No one would know it was the seven-year-old's first time playing before an audience.
CreArt Edmonton organizes the event on a Saturday every few months and it's open to all. Said Karnik, "Our goal is to give our music students a safe and secure environment to showcase their budding skills."
The students have worked hard in free classes held at Parkdale-Cromdale hall on Saturday mornings, guided by Karnik and guitarist and CreArt director Sebastian Barrera. All children and youth are invited to attend the Saturday morning lessons.  
Adds Barrera: "We believe in the power of arts to produce positive social transformation in our society."
In addition to a potluck supper, the evening I attended included three classical music selections, poetry readings, a saxophone solo, and a Pearl Jam song performed on guitar with vocals by Barrera. Expect to be surprised!
---
Family Friendly Music Night
On a Saturday every few months, 7:30 pm
11335 85 St
Info on free lessons: [email protected] or [email protected]
Nina Haggerty Centre for the Arts' Family Art Night
Art instructor Lorraine Shulba slaps hunks of clay into lumps and hands them out to the girls and boys in the art class. Shulba has taught Family Art Night at the Nina Haggerty Centre for the Arts for the past decade. It's moments like this, seeing the smiles on the faces of young artists, that keeps her going every Thursday night.
Art classes are free to all families, thanks to a grant from the Telus Community Fund. There's no need to register. Just show up and create. First-timers, fear not: art supplies are provided and each night offers a different experience. Families might draw, paint, or sculpt. Classes are held Thursdays from 6:30-8 pm.
"It's a great way for families to bond," noted Shulba. "Parents and children feel rejuvenated by creating art." There's no age limit, so youth and elders can mingle.
Mya, who came with her parents, said she is excited about learning. "When my mom told me it was art, I really wanted to go. I love art and I like playing with stuff. I learned how to draw here, and it's fun."
The year ends with a potluck supper and art show on the last Thursday in June. Like other family night programs, classes start again in September.
---
Family Art Night
Thursdays, 6:30-8 pm
9225 118 Ave
780.474.7611 or www.thenina.ca/
IMG 2: Family Powwow Night participants (left to right) fancy dancer Dustin Stamp, staff member Cecile Thunder, and guest Marie with drum group in background. | Constance Brissenden
IMG 1: Art teacher Lorraine Shulba with students (left to right) Vicky, Phoenix, and Mya. | Constance Brissenden