Abundant Community and Neighbour Connect make connecting easy
Being neighbourly doesn't mean channeling smarmy Ned Flanders from The Simpsons, but connecting with neighbours is important to our well-being and forms the basis of Abundant Community and Neighbour Connect.
Howard Lawrence, the City's Abundant Community coordinator, is the pioneer of the initiative. A longtime resident of the Highlands community, he describes himself as "a very neighbourly guy."
He continues: "I worked in the area of community development, which has awesome principles for troubled neighbourhoods, but research has shown that all neighbourhoods are troubled neighbourhoods."
Until residents are connected, a neighbourhood is just a place where people live. The idea is to make a community by connecting residents, who can then form relationships. Highland residents experimented with community development in their own neighbourhood, and the City looked at what they did.
"[Highland residents] proposed to the City to work with Northwestern University. They've been researching what makes a great neighbourhood for over 30 years. We brought the City into the methodology."
The City website states that the initiative is "a neighbourhood engagement and community organizing approach that provides tools for neighbours to get to know each other on a block level."
Lawrence says Abundant Community works well in Edmonton because we have small neighbourhoods and leadership with community leagues.
"We develop with [neighbourhoods] a block to block experience," says Lawrence. "When neighbours gather together and look at each other, they're more connected and powerful."
He's passionate about his work. He has 20 years of experience in community development, four years of contracting with the City, and he's now a City employee.
"In the same way I love healthy people and healthy families, I love to see healthy neighbourhoods. It's a vocation, it's a calling. I can't not do it."
He explains people form vital relationships with family, friends, and neighbours. "When people have all three, they flourish."
He describes neighbouring as a movement, and says Abundant Community gives it a framework and helps create a support team for neighbourhoods.
"We offer theoretical instruction to communities. We help to resource block connectors by finding a neighbourhood connector."
For those new to the initiative, he suggests keeping it simple by holding a block party.
"A block social is to neighbouring like Thanksgiving is to family. Neighbours will be forever connected in a tangible way."
Lawrence suggests having one other household help plan the event so that even if no one else joins, there's two households. When issuing invites, don't give more than a week's notice. Plan for the event to last an hour, so it's not a huge time commitment. Hold it on a sidewalk or in an alley.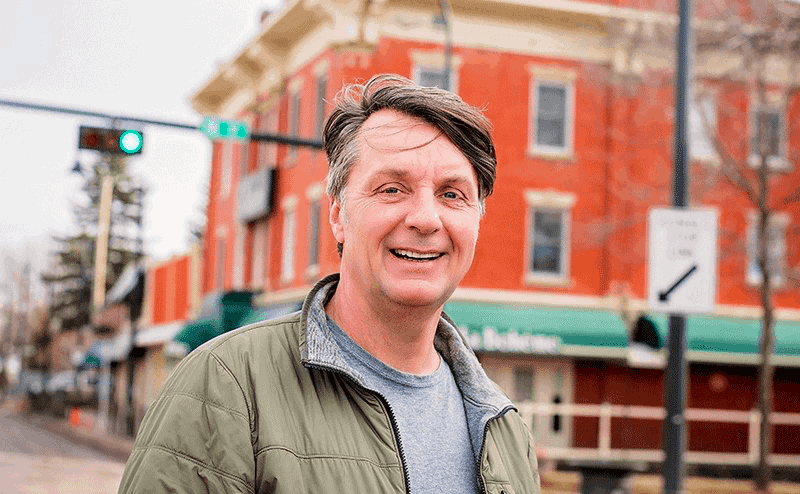 "Make it a potluck. Bring whatever you can, doesn't matter. Come visit with your block. People can be nervous, so lower the barriers."
An offshoot of Abundant Community is Neighbour Connect.
Lenn Wheatley, neighbour connector for Alberta Avenue, says, "Neighbour Connect employs a slightly more comprehensive methodology in the end goal of bringing community together. It morphed from Abundant Community about a year ago. We utilize academic resources as well as tangible tools to make block parties easier. We are always learning with neighbours on how to connect in new ways."
Last summer, the Alberta Avenue team reached 85 of Alberta Ave's 100 blocks, and these coming months will be busy again. During this time, students help with the activities.
"We're gearing up for another spring and summer of doing block parties," says Wheatley. Neighbour Connect also helps people with similar interests connect."We helped one block connector to form a bike night recently."
They're also holding an arts drop-in night on May 18 at 1 pm at Alberta Avenue Community
Centre. "Anyone can come work on their project."

Now other communities are interested in Neighbour Connect. Parkdale-Cromdale and Westwood are getting started, while Eastwood is creating another grassroots engagement model.
"We've been collaborating with them in getting started on grants, block parties, and mingles. We'll also be encouraging them to go door knocking and meet neighbours in a very intentional way."
In our city, there's no need to be alone. With these initiatives, the hope is that people form vital, lasting relationships.
If you have any interests you'd like to share with others, contact Alberta Avenue Community League or visit neighbourconnect.ca.

---
INFORMATION

Abundant Community
edmonton.ca/abundantcommunity or 311
Neighbour Connect
neighbourconnect.ca or 780.479.6237

---
Featured Image: Neighbours had fun at one of the block parties last year. | Harley Russell