Phew! What a relief to see FreshCo open its doors on Nov. 12. After the Safeway shut down, it was almost a food desert on Alberta Avenue.
Yes, there are a number of convenience stores, some even with real food and meagre produce sections between 106 Street and 82 Street along 118 Avenue. The lack of a large grocery store even necessitated options such as Lodgepole Market running out of St. Faith's Anglican Church and a Fresh Express bus at Alberta Avenue Community Centre. Without the Safeway, there were no big stores with large meat, dairy, frozen, veggie, and fruit sections. The bigger stores offer fresher pickings.
On the evening of Nov. 12, FreshCo's grand opening, the bright lights and even brighter neon green offers a unique look, making it stand out from the Sobeys, Safeways, and Superstores.
After checking out the vegetables, two evening shoppers, Dave Tupling and Clyde Cornfield, were perusing the fresh fruit, nuts, and cheeses. Important items for two men looking for healthier snacks.
Both men are interested in reversing diabetes with a keto diet, which many people find to be cost-prohibitive. When you consider the cost of ill health or insulin or glucose metres, keto foods can actually save you money.
Cornfield says, "I'm learning from Dave on what to eat and how to shop differently. He was a full-blown diabetic but turned it around with diet."
Pleased that the nut and also cheese prices seemed lower, Tupling adds, "Had to stop eating my favourite snacks at Safeway, but here the price means I can indulge a bit more."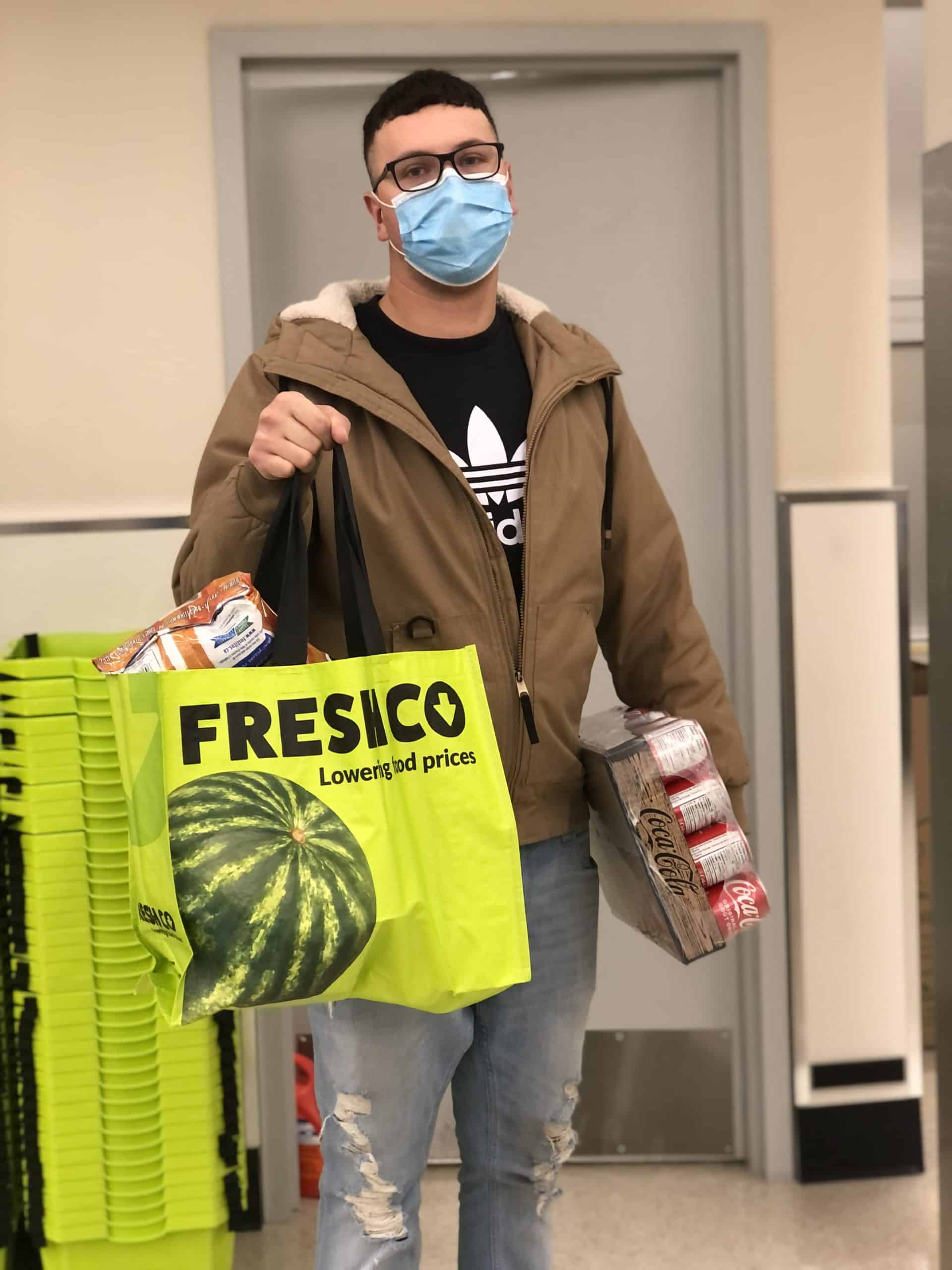 Another shopper who didn't want to be quoted says she thought the store was just another Sobeys dressed up to look different. She didn't find any better prices on dog food or the vegetables, but noted the bananas were only .33 per pound.
Cindy Wong's first impressions were similar. "I see more reasonable prices on some things, not all."
A happy shopper, Simon D, left the checkout with his arms full, sporting an overflowing FreshCo bright green bag in one hand and a case of pop under his arm.
Regardless if it is just a Sobeys dressed differently or if the prices are mostly the same, it is a good thing to have a grocery store in the neighbourhood again. Safeway was missed. FreshCo is a welcome addition with its bright new and shiny face. The multitude of choices in the produce section alone is sure to fill the gap for several local residents.
The temporary food desert now has an oasis again. If you missed the grand opening and have yet to check it out, you can be the judge if you see lower pricing on your staple items you hope to source out locally.
FreshCo is located at 8118 118 Ave.