For 18 years, Heart of the City Festival has been showcasing the work of Edmonton's inner-city artists and bringing quality entertainment to the downtown core. For the opening weekend of June 5 and 6, we will once again celebrate online.
While we are planning to expand to in-person events when restrictions are lifted, we see the need for entertainment people can access from the safety of their home. We will launch our summer celebrations on June 5 and 6, using Zoom to share most of our events. Please go to heartcityfest.com to find join links for our events and email [email protected] to register for our free workshops.
Here are some of the cool events we have planned for the opening weekend:
Have you always wondered what happens at a powwow? Métis facilitator Sissy Thiessen Kootenayoo will guide participants through the importance of powwow in Indigenous culture in this one-hour workshop, where Kootenayoo will also demonstrate dancing and regalia.
Edmonton's Poet Laureate Nisha Patel will teach people how to edit their own poetry. Join us on Zoom with a poem you feel needs editing. You'll get to work with a small group and you'll have the opportunity to share.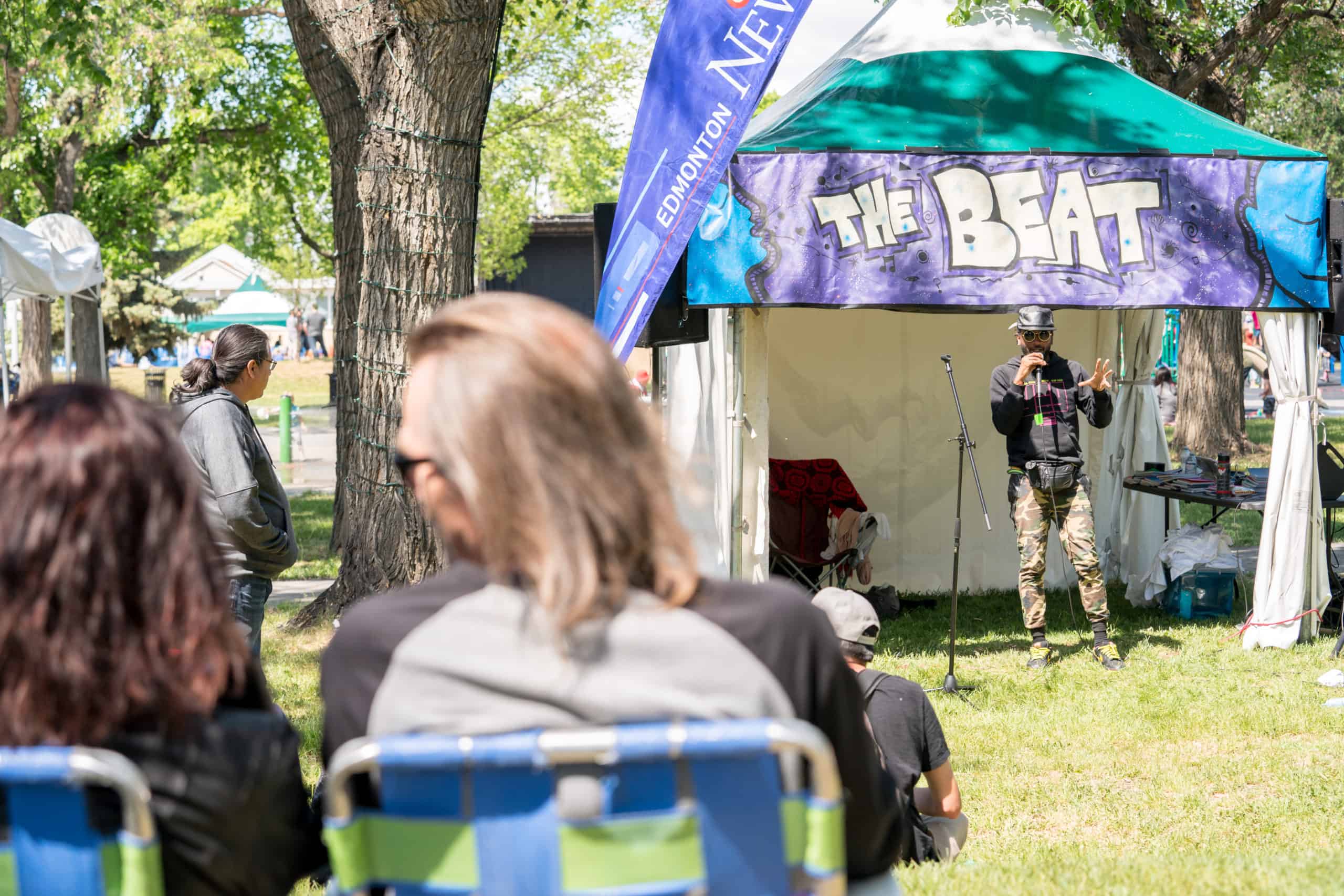 If you prefer oral storytelling, check out Lady Vanessa Cardona's workshop. Cardona will explore why we share stories orally, and how nations, tribes, and communities have gathered to share stories for thousands of years.
Wondering what the kids are up to these days? Join Heart of the City and CreArt's Youth Stage crew as they explore music with some of Edmonton's finest young musicians and artists. The youth will be live-streaming performances and interviews every Saturday at 4 p.m., beginning June 5. Visit creartedmonton.com to find links and a schedule of performers.
We are also celebrating spoken word with a variety show! Tune into Zoom for a thrilling ride through poetry and stand up comedy. Featuring comics Dan Taylor, Simon Glassman, and Cindy Rivers, along with poets Winnipeg Wallace, Mikayla Bortscher, Meghan Ekar, and K'alii Luuyalkw.
Do you love a good story? Join us for our fourth Annual Story Slam! Hear locals trying to wow the judges with a five-minute story as they compete to win $200. All of Heart of the City's content is free and family friendly.
---
HEART OF THE CITY
Schedule (visit heartcityfest.com for updates, join links, etc.)
Saturday, June 5
Noon – Opening ceremonies
1 p.m. – Cultural Sharing Workshop with Sissy Thiessen Kootenayoo; Powwow 101
4-5 p.m. – CreArt Youth Live-Stream Kick Off
7-9 p.m. – The Beat Spoken Word Variety Show, hosted by Stef Alzati
Sunday, June 6
11 a.m. – Writing Workshop with Lady Vanessa Cardona, Oral Story-Telling
1 p.m. – Writing Workshop with Nisha Patel, Poetry Editing Workshop
4-5 p.m. – Fourth Annual Heart of the City Story Slam!