Voters will have an opportunity to ask candidates questions
Have questions? Well, candidates in the Edmonton-Griesbach riding may just have your answers.
On Oct. 8, Parkdale Cromdale Community League will be hosting an election forum to provide a platform for community members to ask questions and give candidates an opportunity to make themselves known to the community.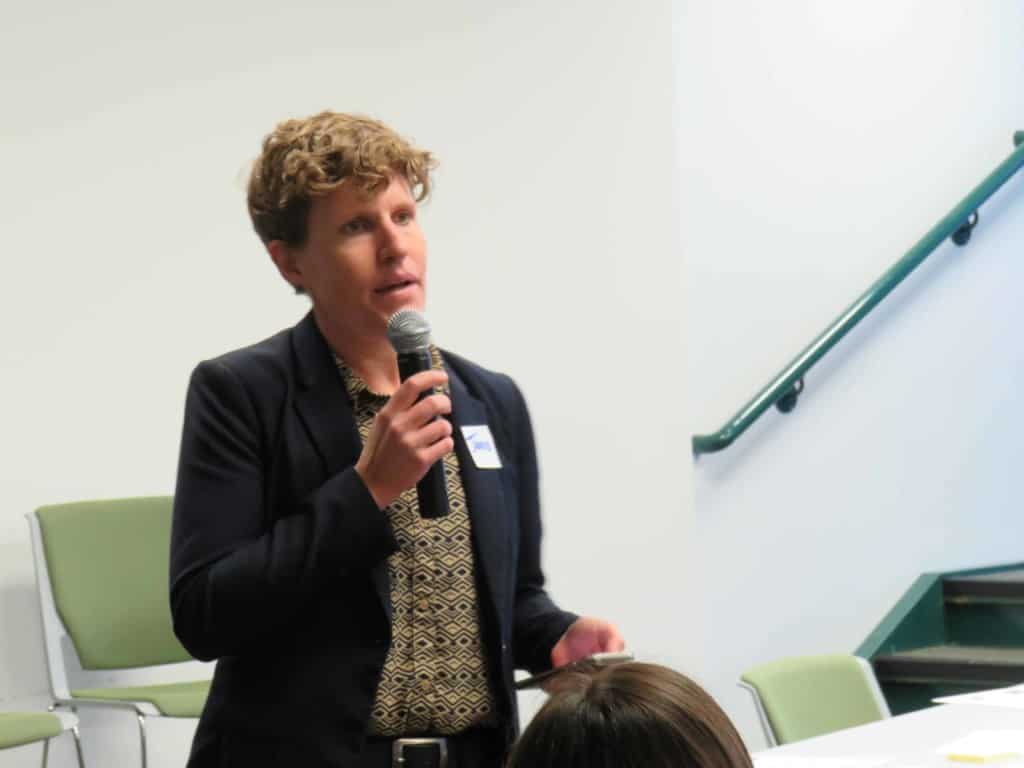 The forum will run from 7 to 9:30 pm, with a question and answer portion running from about 7:50 pm onwards. The forum will also be broadcast live on the Parkdale Cromdale Community League Facebook page.
During the forum, audience members and those viewing the forum online can ask candidates questions. People can post questions for the candidates on the league's Facebook page prior to the event. The league will also be posting some of the main issues of the election ahead of time on their Facebook page and encourage people to express their views on those issues.
For more information, visit the league's Facebook page: facebook.com/PCCLYEG.
---
ELECTION FORUM
Parkdale Cromdale Community League
11335 85 St
Oct. 8
7-7:20 pm: meet and greet
7:20-7:50 pm: introductions
7:50-9:30 pm: forum
---
Featured Image: Much like the Women's Forum held in March for the provincial election, voters have the chance to attend a forum for the federal election. Pictured is Tish Prouse. | Mimi Williams
Stephen works in broadcasting and writes for fun. He can be seen walking through the neighbourhood.
Latest posts by Stephen Strand (see all)