On March 19, Parkdale-Cromdale Community League (PCCL) celebrated a beautifully renovated lounge with the first of what will be a series of pub nights on every third Saturday of the month. It was a well-attended family event, with snacks, beverages, and later, enthusiastic karaoke. The consensus is that the evening was a whopping success.
Kevin Wong, league president, redesigned the lounge to be a welcoming multifunctional space. The PCCL board has intended to renovate it for a long time. Wong says, "[We were] shut down for a long time because of COVID. It was a perfect time to do renovations. We managed to get funding so everything just kind of lined up." The upgrades were funded by the provincial Community Facility Enhancement Program and municipal Community League Infrastructure Program.
The space features a nook of modern-style chairs, three bar-style tables, and a large table surrounded by comfortable chairs. There is full access to the kitchen, which also serves as a bar on pub nights.
Framed art adorns the walls. Wong is proud that the symbolism in each piece represents the Parkdale and Cromdale communities. Some of his favourites include the enlarged prints of the PCCL playing card decks, which artist Jason Lin illustrated. Wong designed the concept and tuck box. The space is simple but warm, comfortable, and inviting.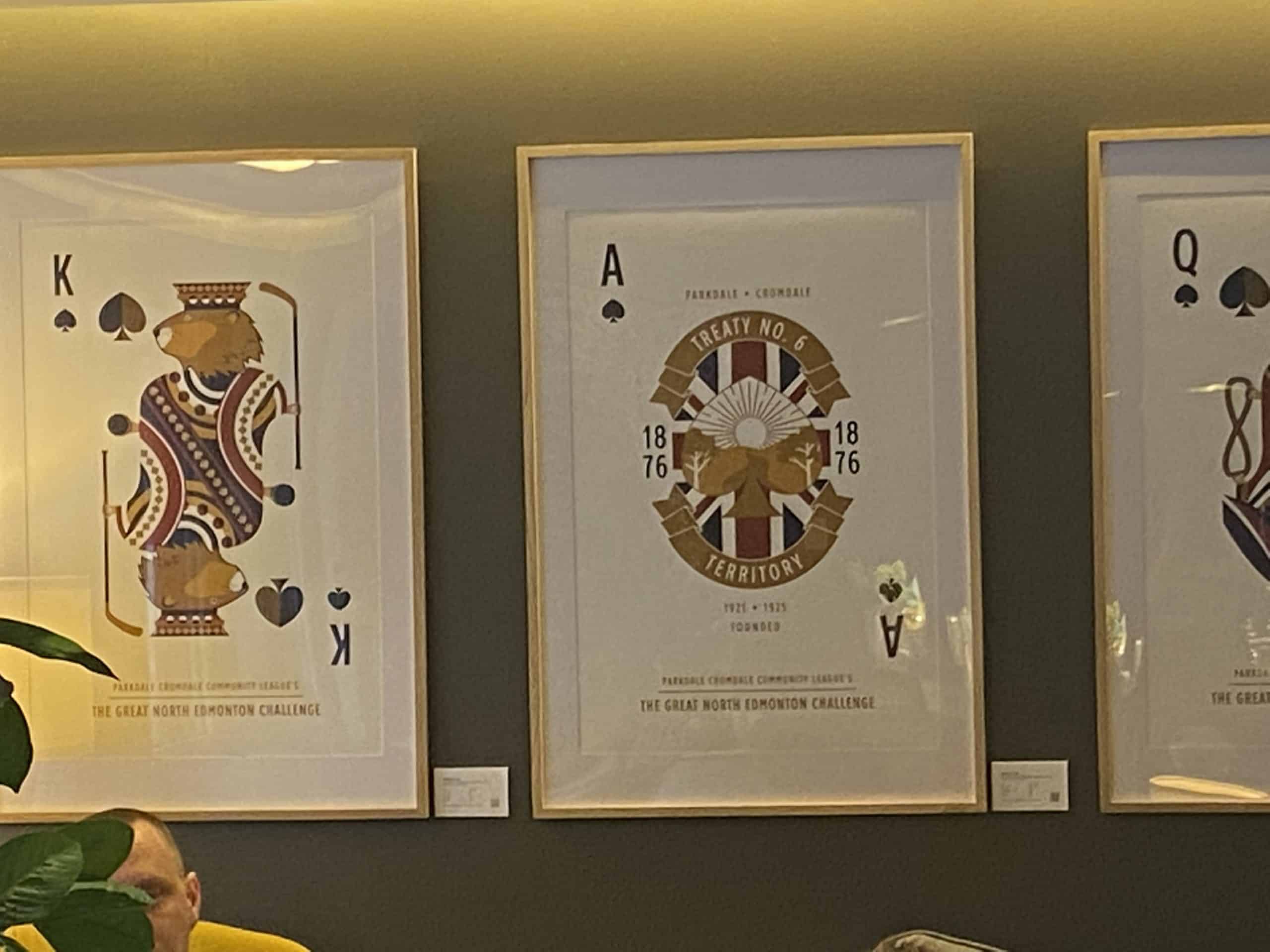 Wong and the league board imagined the lounge as a space for creative activity. They encourage feedback from community league members. Wong says, "Our dream is that people will know of a space to find new and cool things. We talked about having an incubator space, say for a small neighbourhood startup restaurant, to try [their idea] out." Some ideas include a book or podcast club. "Parents can watch their kids play outside," Wong points out, because the ample windows overlook the playground.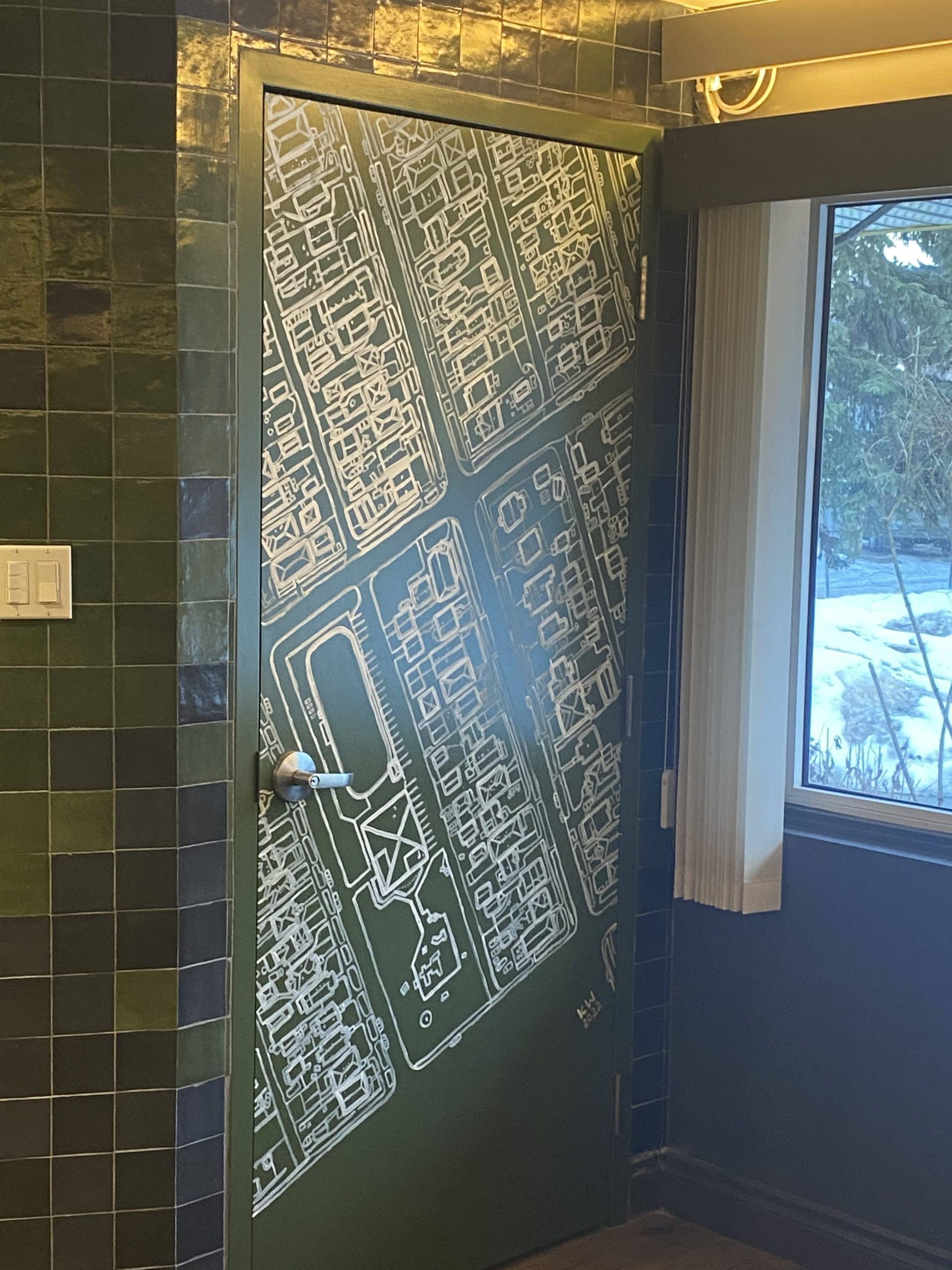 Although the board has ideas about how to use the lounge, they also want to hear PCCL members' ideas. Wong says, "We don't know the details yet. A team is still working on it as an incubator space. It will be a place to feature hidden gems in Parkdale/Cromdale. It will bring people out to try new food and meet new neighbours."
"People should come and see the lounge to see what they can do," says Wong. There is some flexibility in how members can organize the space. The league encourages feedback, fresh ideas, and consultation. "If people see a need not being met, let us know."
If you are interested in contributing your ideas for the lounge space, or to simply come and enjoy its ambiance, contact the PCCL at [email protected]. You can also visit parkdalecromdale.org to learn more about becoming a member and to see what events and programs they offer.