On June 17, 18, 20 and 21, Bent Arrow Traditional Healing Society is hosting their fourth Cultural Camp, an event where the community can gather to learn more about Indigenous culture. The free event will take place at Parkdale School, and so far, over 300 families are expected to attend.
The event wasn't able to be held in person during the pandemic, and organizers and participants alike are happy to be able to gather again in person.
The camp functions almost like a conference. There is a key address that everyone can listen to before breaking out into groups, and there will also be pipe ceremonies, smudging, and prayers that people can participate in.
Lloyd Yellowbird, the senior manager at Bent Arrow, says teepees are set up throughout the school grounds for breakout sessions where participants can learn from knowledge holders. "What people do [when] they're in the camp, they'll go sit in one teepee for a while, then they'll go to another teepee and listen to [another knowledge holder]," says Yellowbird. "We encourage everybody to check out each knowledge holder."
"It's a good way to learn about a culture for a few days," adds Yellowbird.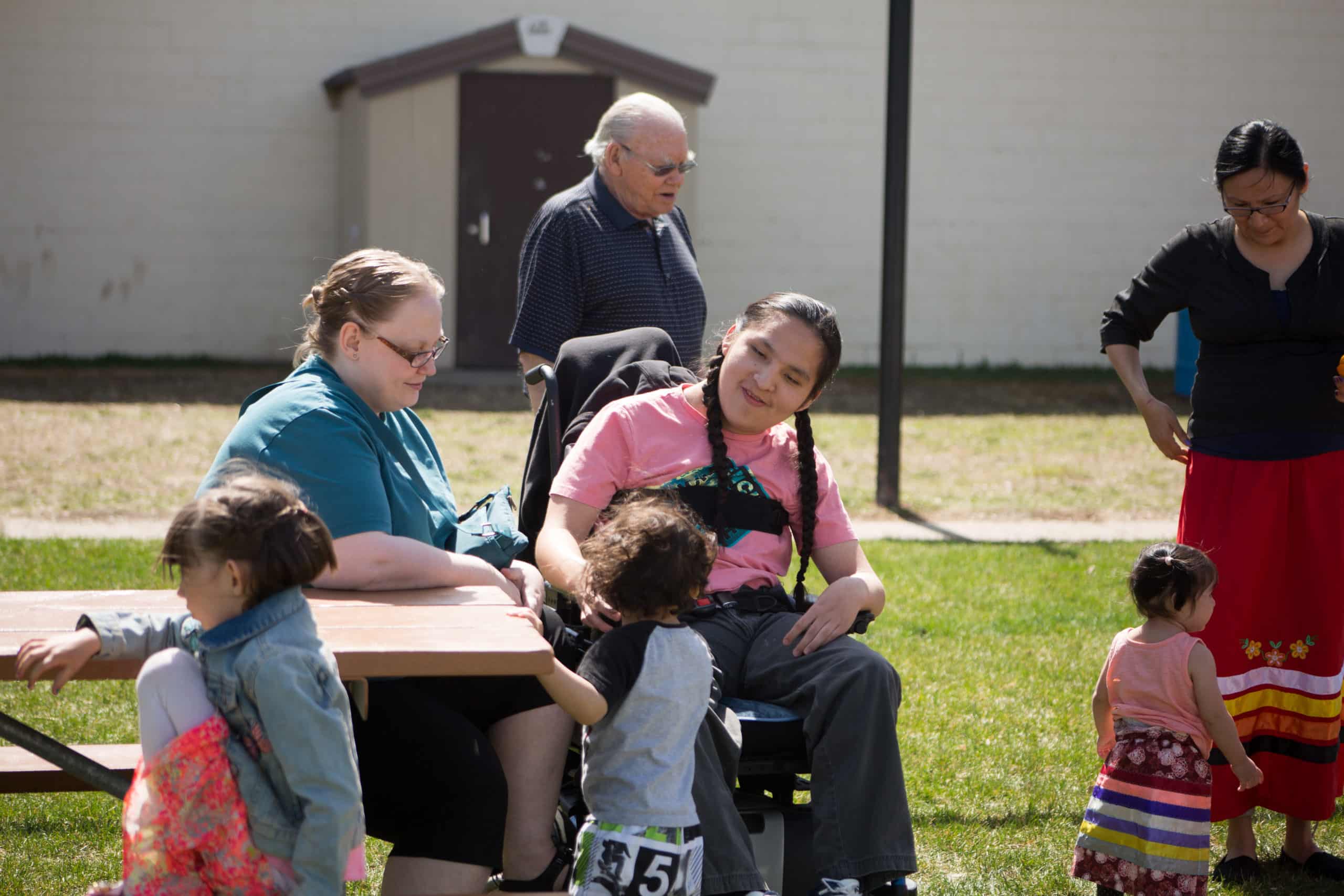 On June 17, the event is reserved for Bent Arrow staff and their Children Services partners, and on June 20, the Cultural Camp is geared toward community agency partners. All community members are welcome to attend the camp on June 18 and 21.
"For so many years, it's been… non-Indigenous people learning about us and then teaching… children [in schools] the wrong [information]," says Yellowbird. "We're all part of that circle, as human beings, we're all the same. But [there's] just a lack of education and misconceptions of who we are as people. So this camp really is just sharing those stories about Indigenous people, and our way of life, our language."
Participants will get a chance to learn Cree, and to learn about ceremony, traditional gatherings of medicine, and hunting.
On June 21, Bent Arrow will also be holding a celebration for National Indigenous Peoples Day, in addition to the closing ceremonies of their Cultural Camp. There will be dancers and an events tent, and plenty of other festivities for participants. See bentarrow.ca/cultural-camp/ for more information about Bent Arrow's Cultural Camp and to register for the event.