The Deep Freeze Byzantine Winter Fête hit Borden Park and Alberta Avenue this weekend and community members are loving the celebrations.
The fête runs from Jan. 14 to the 23 at Borden Park, Pipon Village at 92 St and 118 Ave, and The Carrot Coffeehouse. Community members can participate in a range of activities that celebrate Ukrainian, French Canadian, Inuit, Métis, and Indigenous cultures.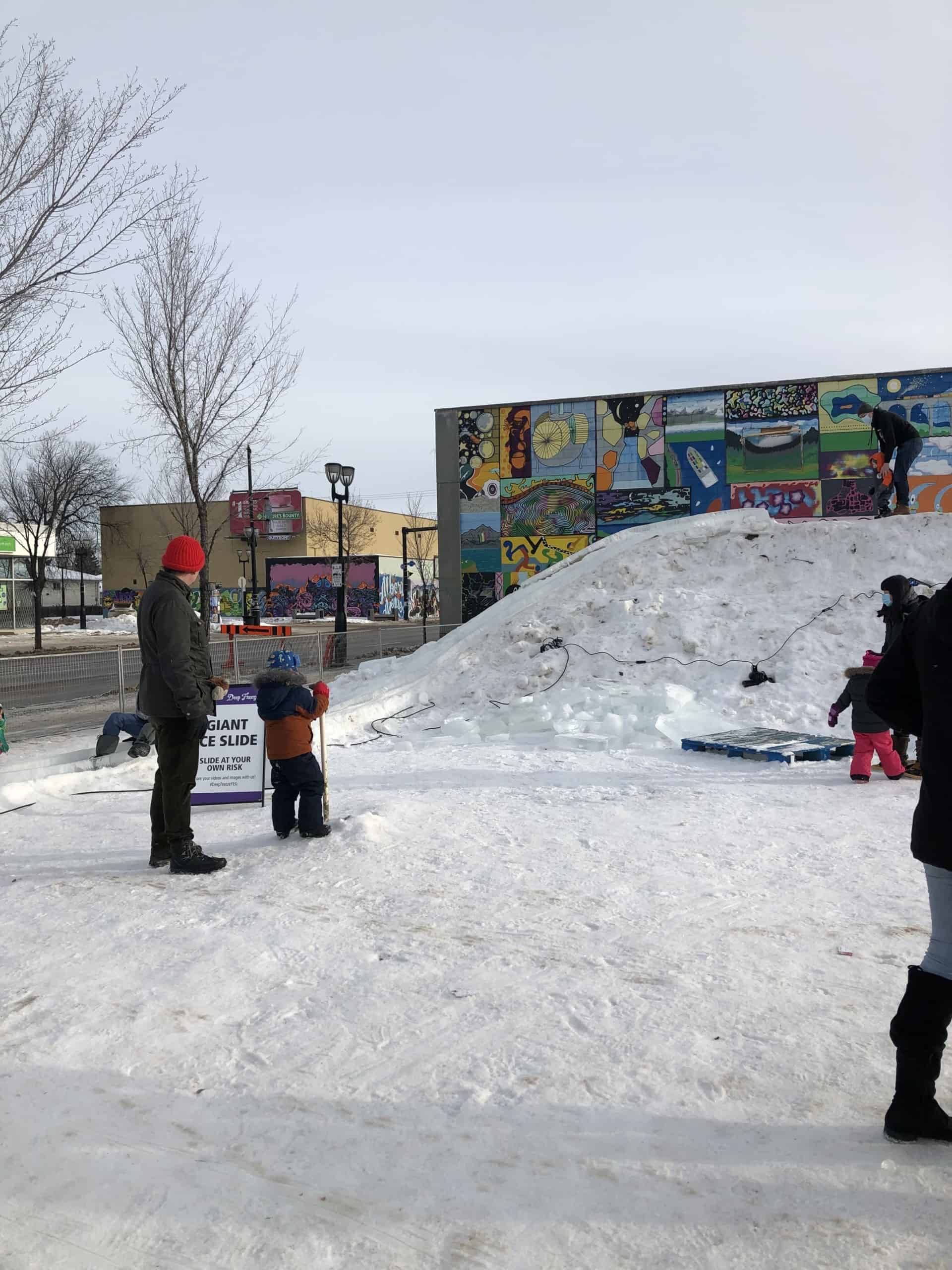 One participant, who wishes to remain nameless, says it was her first time attending the festival.
"I really like it, it's very nice," she says. "It's nicely organized."
At Pipon Village, teepees are set up with different activities, like snowshoeing. There's also a fireplace visitors can sit around and an ice slide that children can slide down. Horse sleigh rides are offered all day. Visitors can take photos with ice sculptures of different arctic animals.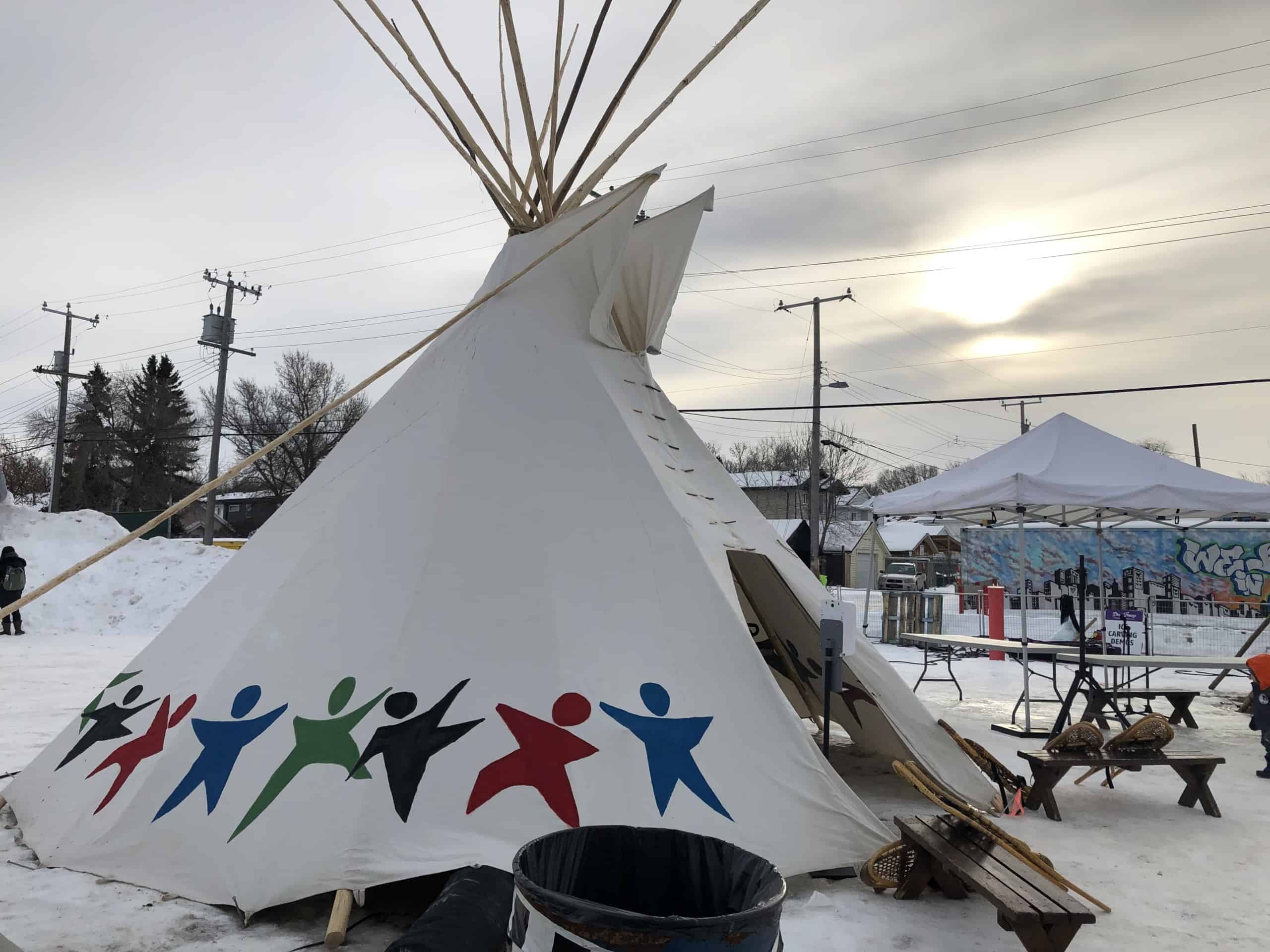 Claudia Rivera says she's been coming to the festival for a couple years. She enjoys sleigh rides, the ice slide, and the ice cream making.
"Now with my baby, we just want to show her that experience of a winter festival for the first time," Rivera says.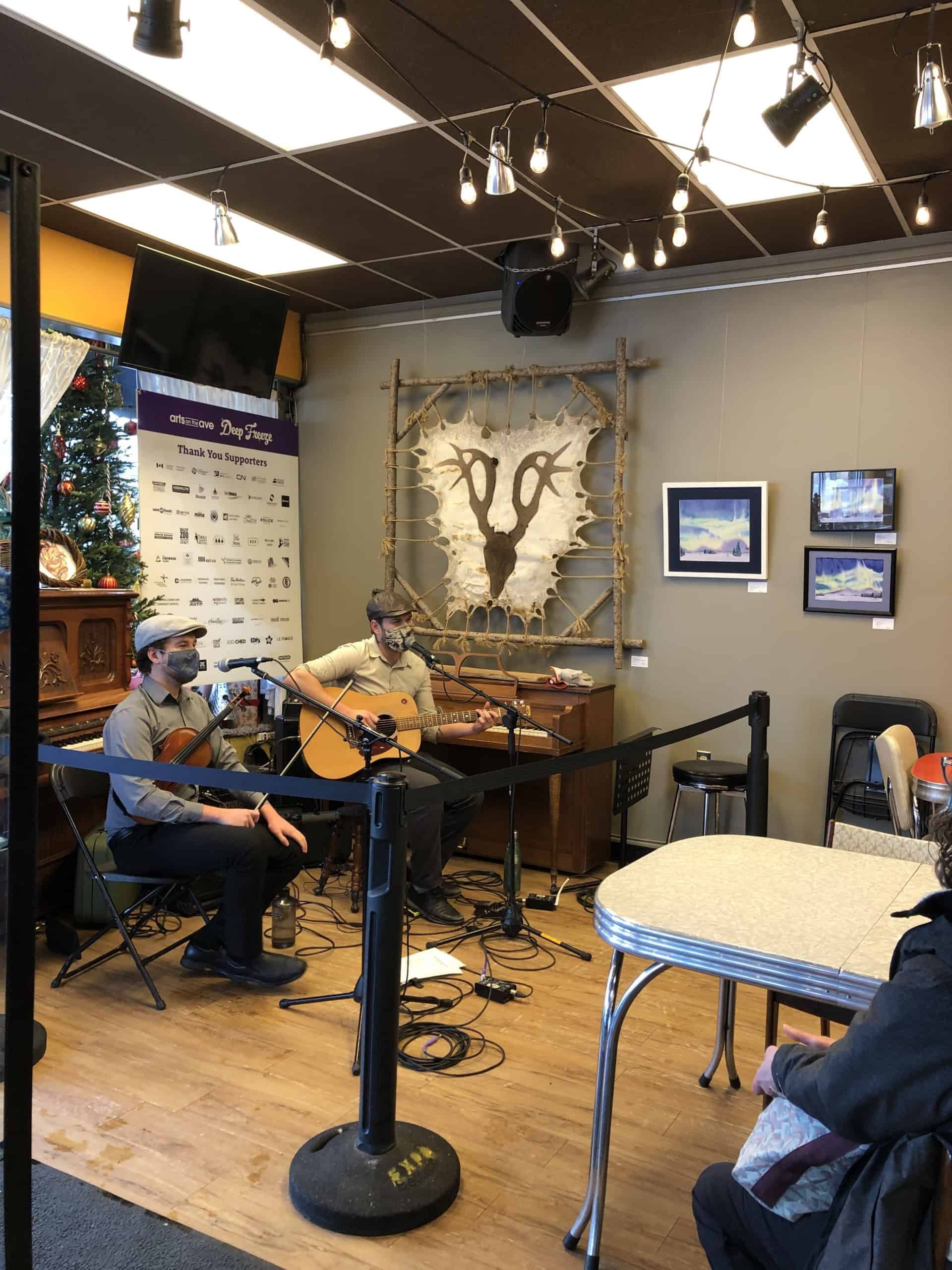 The Carrot Coffeehouse hosts different live performances and visitors can stop in anytime for a cup of coffee and snacks.
Much like other participants, John Andrews brought his son to enjoy all the activities. Andrews moved to Edmonton two years ago and it's his first time attending Deep Freeze.
"It was a chance to take my son out and see what was going on here," he says. "I walked by here and was curious."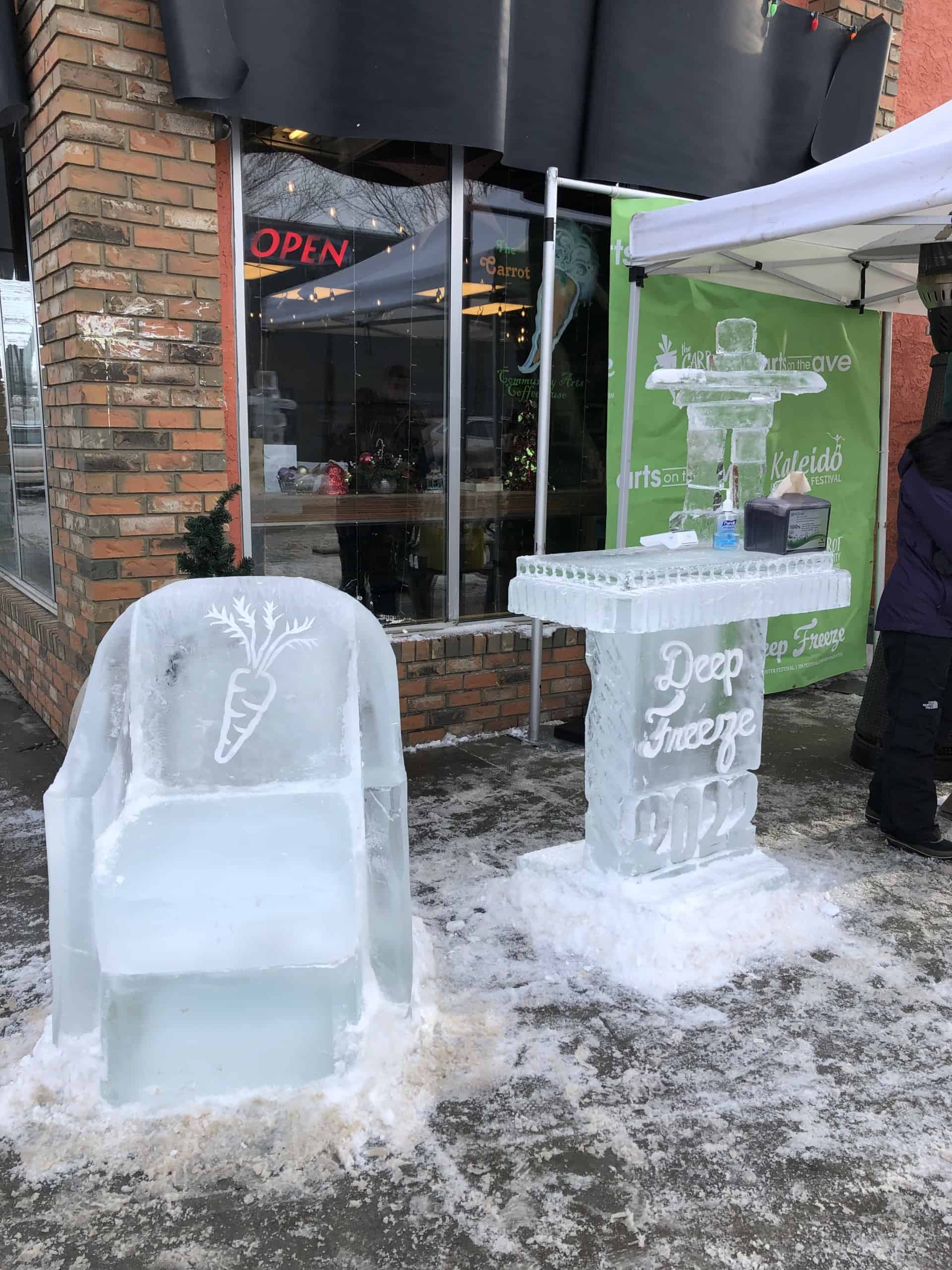 From 4 to 10 p.m., visitors can walk through Borden Park and see giant lantern sculptures. Visitors can participate in both virtual and in person workshops, such as building a mini mammoth or woven bird feeder.
On Jan. 22, a short film festival featuring Alberta independent filmmakers will be held at St. Faith's Anglican Church from 1:30 to 4:30 p.m.
Due to weather, Borden Park Promenade will be closed Jan. 17-18, reopening on Jan. 19.