It's beginning to feel a lot like…Apocalypse!
Chestnuts roasting on a world on fire…
I'm dreaming of a green Christmas…
Instead of my usual holiday cheer, in the wake of news stories about overconsumption, climate change, and the end of the world as we know it, I don't feel fine contributing to gross consumerism to show my affection anymore.
I turned to my friends, community, and members of the Facebook group Minimalism Edmonton to come up with other ideas. I don't want to be a Grinch about it, but there's an alternative to promoting exploitative sweatshops posing as Santa's workshop this year.
It can be a challenge to convince the loved ones in your life to reconsider and rethink gift-giving.
Some worry about feeling cheap by making homemade gifts, but one friend told me when she finally bought gifts one year, everyone kept asking, "Hey, where are the cookies?" Home-brewed cider, beer, or wine add a real bit of cheer to the season. Traditional gifts like jams, pickles, cookies, squares, or meat pies can be saved or frozen to consume later. One couple made Szechuan chili oil so good that it was requested again this year.
A minimalist described finally breaking through to her mom by explaining how valuable a restaurant gift card for a date with her husband would be. Another won her parents over by saying tickets to an event would be something the grandchildren would look forward to until it happened, and then would remember it afterwards.
We're talking tickets to theatre or dance productions, sporting events, movies, concerts, or gift cards/passes to restaurants, swimming pools, or gyms. Couples could buy each other classes for two, from salsa to a paint night, cooking class, or even woodworking workshop.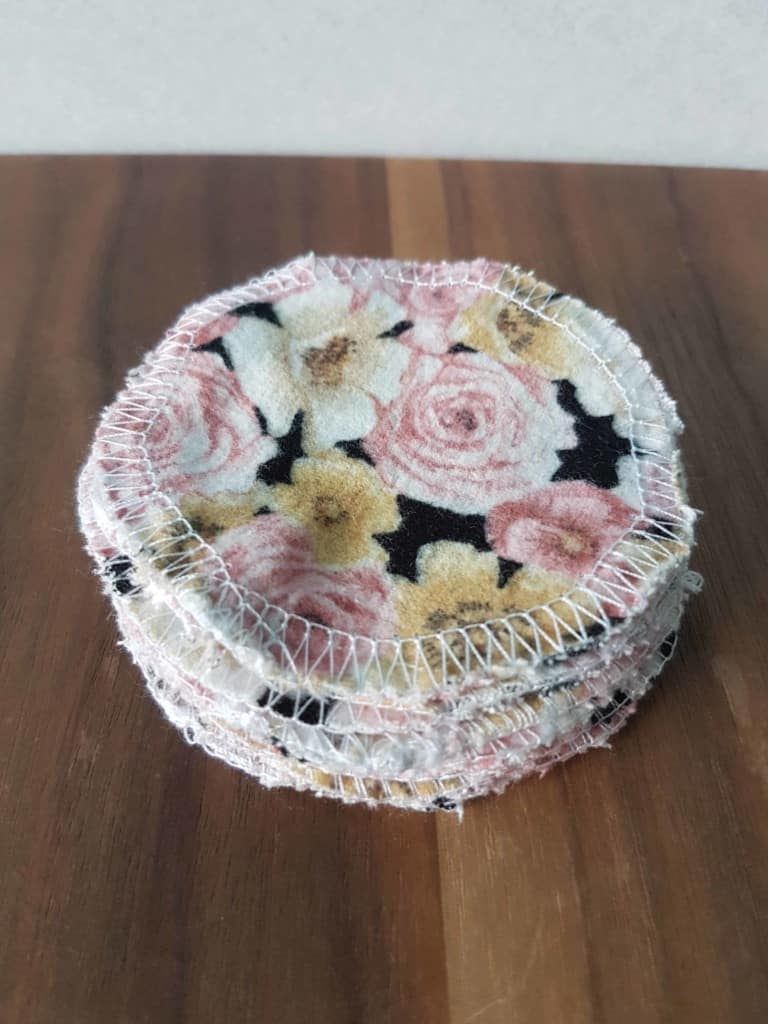 For those who want actual material possessions, there are many ethical options. One that would make me consider marriage is a woman who asked her husband to get all her shoes resoled and shined.
Or, support local artisans. "The revenue generated by these local vendors stays in our communities and therefore helps support our neighbours," said Alberta Avenue Christmas Market organizer Virginia Potkins. "Chances are you'll get something unique."
I met local designer Katrina Hillyer while visiting Sunrise Gardens organic farms. She makes reusable products and clothing from upcycled textiles (Dixie Clothing and Earth Warrior Lifestyle). I love her cloth makeup remover pads and reusable produce bags. "Not only do I help people reduce single-use plastics," she pointed out, "But by repurposing unwanted textiles, I save tons of textiles from entering the landfill."
Sports equipment, toys, musical instruments, and art supplies can be acquired second hand. SteVen LafLamme, the owner and head admin of the popular Facebook group Edmonton Buy and Sell, told me: "The biggest and most obvious benefit is in the savings. Items are almost always a fraction of the brand new price." He suggested just browsing the site: "There's also the niche factor and originality of gifts one might find…You won't find homemade items on the Walmart shelves."
Another minimalist uses the Japanese Furoshiki method of wrapping gifts in fabric using simple folds and knots. Not only is it an elegant solution to gift wrap, but it also becomes a part of the gift that can be reused over and over, or repurposed.
"Your money does not go to a corporation who supplies products from the USA or other countries," said Potkins. "When our money stays in our communities, everyone wins." 
Featured Image: Jams, pickles, and cider handmade with love and bursting with locally sourced flavours. | Alita Rickards