All levels of female musicians are welcome in this group
There is a distinctly feminine-powered musical phenomenon right here in our 'hood, and all levels of musicians are welcome.
Sinder Sparks started the Musical Mamas Society in April 2014. Key founder and president, her dream of supporting musical women became even more tangible when granted a not-for-profit society status in 2018.
Sparks says, "There is a lot of talent hiding out in Edmonton living rooms." The Musical Mamas' core mission is to "encourage, develop and support women in the creation of music." Creation is far more important than perfection.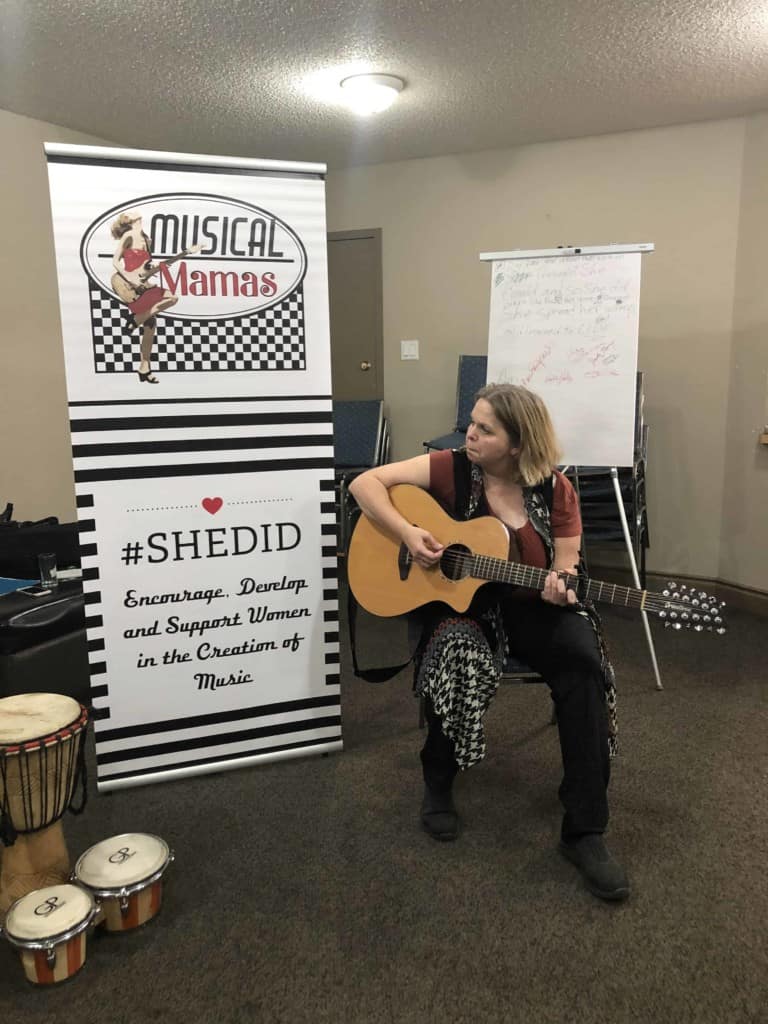 Supporting each other in various ways, the group ensures there are no financial barriers. Members can join for an annual membership of $24 or by trading volunteer time in lieu of cash. While ideally it is for adult musicians, no "mama" will ever be turned away for not having children, not paying the annual membership fee, or bringing children to a meeting if there are childcare issues.
They have eight support development meetings per year that started off in Sparks' home. After trying various meeting places, they now meet in Parkdale Cromdale Community League every third Wednesday, breaking over summer and Christmas.
Embedded in their core mission, they strive to create opportunities to network, grow, and develop a safe space within a grassroots peer support group. Sparks says, "Having collaborative peers gets you out of the living room and helps to overcome the pressure of the question, 'Are you good enough?'" Some members are instrumentalists, others are vocalists. Sparks adds, "It's all about encouraging each other."
Valuable presentations range from learning about sound systems, how to work with and know the shoptalk of sound technicians, the art of finding the right microphone, percussion circles, a vocal coach, and how to be safe at a show. Sparks says, "We pay all our presenters, though several donate the fee back." Each meeting ends with an open stage so musicians can practice new material and/or perform for a live audience.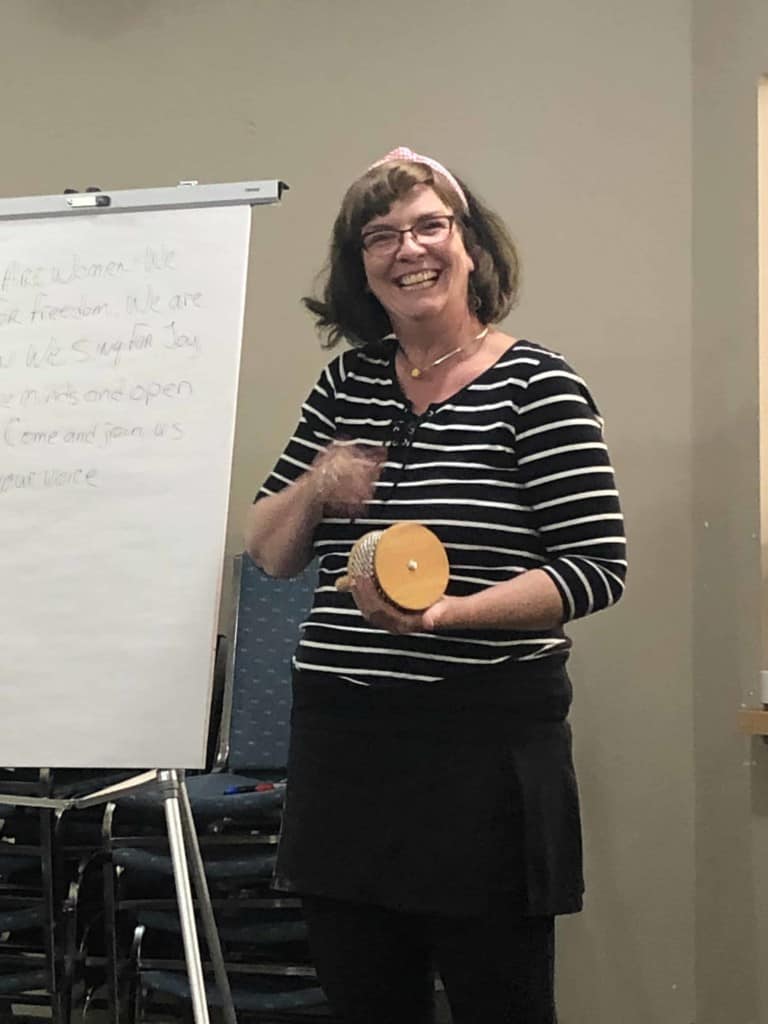 Members also have the option to participate in the compilation CDs (volumes 1 & 2 are out) sharing the resources to professionally print a disc. These CDs must be bought as a set. It is about supporting each other. Check out their website: musicalmamassociety.com/.
There is no stopping Sparks. She dreams of setting up a not-for-profit recording studio offering musical engineering students practicum opportunities. Local recording options vary in cost and quality, creating a barrier for many musicians. Along with this big dream, Sparks envisions paid positions to compensate volunteers for their donated skill sets.
This path was destiny for Sparks in 2014 after all her band members found better opportunities, leaving her to stand alone.
"I found others looking for the same thing, which led me to forming Musical Mamas."
In addition to their mission, their motto is B.E.A.T., an acronym for: Bring Everyone All Together. Another big goal on the horizon is to create and serve additional regional B.E.A.T. districts throughout Edmonton and further, encouraging all musical genres and skill levels. The programs are female led, geared towards supporting women in their musical endeavours.
Cognizant to avoid exploitation, Sparks pays creatives even nominal fees, encouraging the musicians to make money and empowering them to ask for fair compensation. The members call Sparks the conductor president. Sparks would either like to step down when she can replace herself or have someone step in to the conductor role to run the business end of Musical Mamas.
---
MUSICAL MAMAS
Meet every third Wednesday, 7-9 pm
Parkdale Cromdale Hall
11335 85 St
780.807.5883
---
Featured Image: Musical Mamas is a supportive group encouraging the creation of music. | Rusti L Lehay