Tips to make the transition back to the classroom easier
Summer break is nearly at an end for students. Come Sept. 3, schools across Edmonton will open, and this means being prepared to go back.
Part of that preparation is being mentally and physically ready for school.
Carrie Rosa, spokesperson for Edmonton Public Schools, explained parents can do a few things to help their children adjust.
"Especially for our early learners [preschool and kindergarten], we encourage parents to visit the school playground. It will build confidence and comfort," Rosa explains.
For those early learners, it helps if parents talk to their children about the exciting things they'll do and learn. Rosa also suggests getting children and youth on a school bedtime and wake-up routine during August so it's not such a huge shock when school starts.
Rosa also suggests attending school orientations, especially for students moving from junior high to high school.
"That can sometimes be a stressful time for students," she says. "If students have questions and want to learn more, call your school."
Many students will either take a yellow school bus or a city bus, and taking a bus for the first time can be an adjustment. On Aug. 22, the First Riders event is being held at Northlands Park.
"We're proud to partner with the First Riders event," says Rosa, who explains that Edmonton Catholic Schools and transportation providers will also be there.
"It's a chance for students to become familiar with the bus and learn about bus safety as well as build confidence," she says. "Pre-kindergarten [students] are taking the bus for the first time and Grade 7 students are going from the yellow bus to ETS. It's a good refresher [for students] and a confidence builder for those new to the bus. It helps generate excitement on taking the bus and teaches them rules."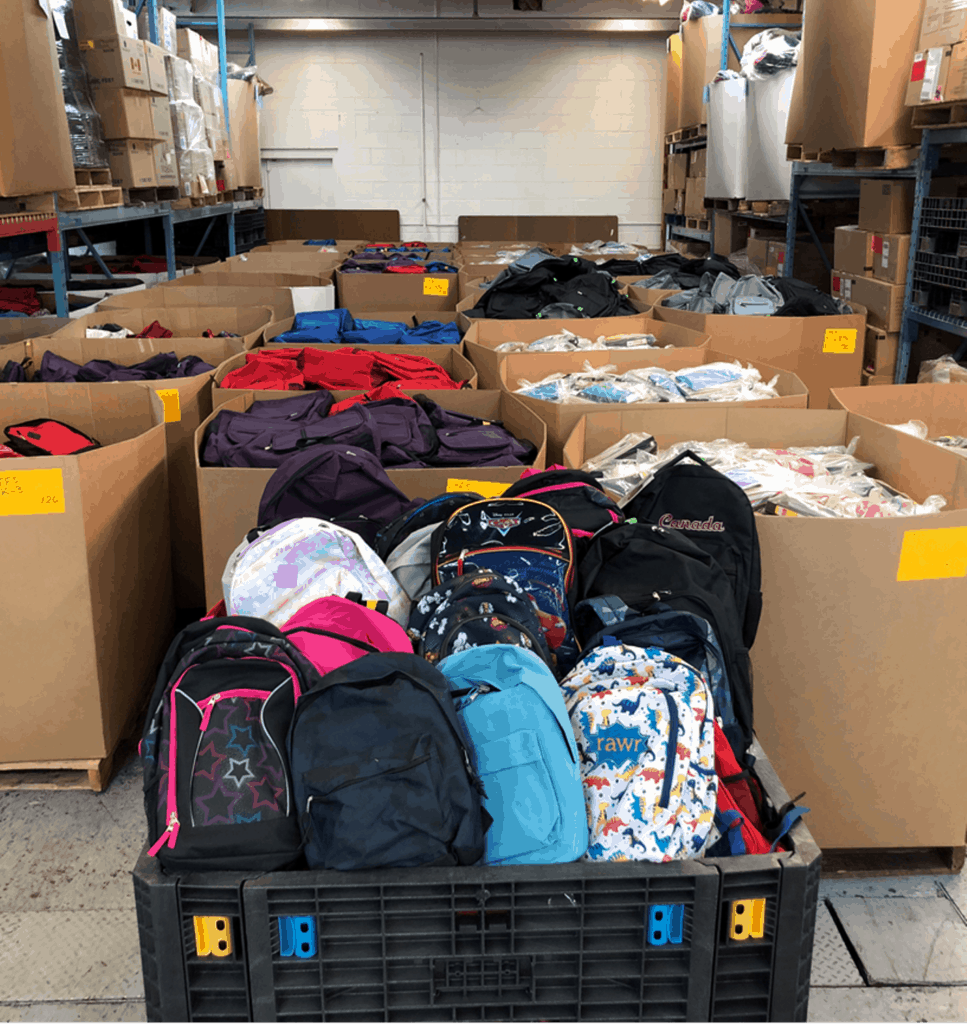 Rosa says to pre-register by Aug. 15 to secure a spot at the event. Afternoon and evening times are available.
Another part of being prepared is buying school supplies. However, supplies can get expensive. United Way's Tools for School is a program that helps distribute supplies to those who need them.
"We give backpacks to youth and students in Edmonton and the surrounding area," says Suzi Medhurst, program coordinator for the community initiative. "Our goal is to make sure every child gets what they need through school because without an education, how can we expect them to lift themselves out of the cycle of poverty?"
Medhurst explains the backpacks are filled with basic school supplies specific to the grade, although they can't provide everything needed due to a limited budget.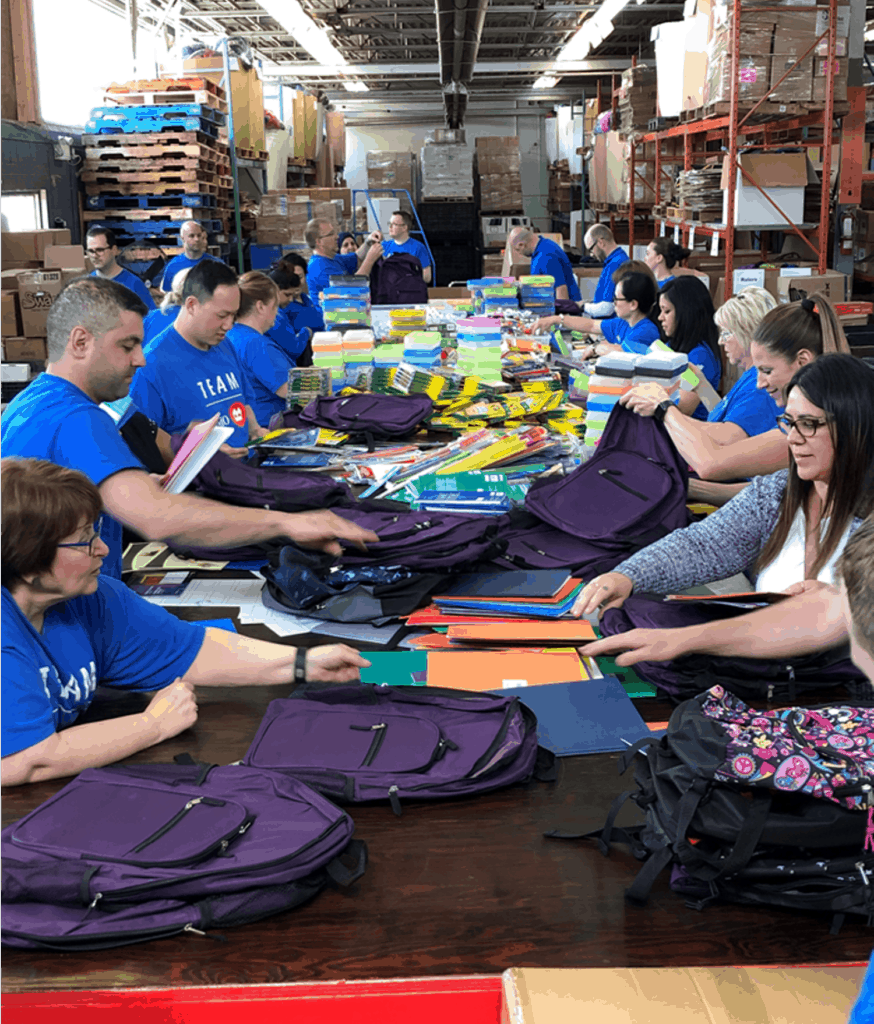 The need for the program is evident.
"Last year, we distributed over 15,000 backpacks. This year, I expect it will be closer to 17,000. The need goes up every year."
She explains they don't always have adequate supplies to meet the need.
"People can donate through Staples from July 15 to Sept. 6," she says. New and unused supplies are accepted at all Staples locations across Edmonton and in the capital region. Or, donate money at the till or through toolsforschool.ca and Tools for School will purchase the necessary supplies.
"We order everything through Staples and every cent goes to the purchase of supplies."
Those needing supplies can call 211 for a list of participating schools or call their school to see if they're participating in the program. If the school isn't participating, email Medhurst at [email protected].
---
RESOURCES
First Riders: epsb.ca/news/events/learntoridethebussafely.html
School supply resources: schoolstart.ca/ or toolsforschool.ca
---
Featured Image: Students at a previous year's First Riders event prepare to check out the type of bus they'll be riding. | Edmonton Public School Board