On Sept. 25, Sebastian Barrera, the founder of CreArt, unveiled 21 new murals that have become a part of the KinnArt Ravine Mural Project in Kinnaird Ravine.
Barrera led a tour through the ravine to raise more awareness for the community art project and share the work of the dedicated volunteers who painted the murals.
KinnArt is an outdoor community arts project that started in 2015 and has grown to feature 62 murals. Currently, the murals cover 1,900 square feet, says Barrera, and "it's one of the largest community outdoor space art galleries that we have in Edmonton." He adds that Parkdale-Cromdale Community League was a major partner and organizer for KinnArt.
But, as Barrera explains, "This is not public art. It's art made by the public." This means community involvement is key. It doesn't matter what is painted, just that community members come together united in a common goal: art.
"Our goal is for people to not necessarily have a plan or not necessarily be professional artists that have designed before," continues Barrera, "it's just to have the experience of painting a mural."
"We invite little children to paint [and] people who don't have any experience painting a mural before, [along with] professional artists," says Barrera. CreArt provided acrylic paint and a sheet of plywood for anyone who was interested in trying their hand at mural painting.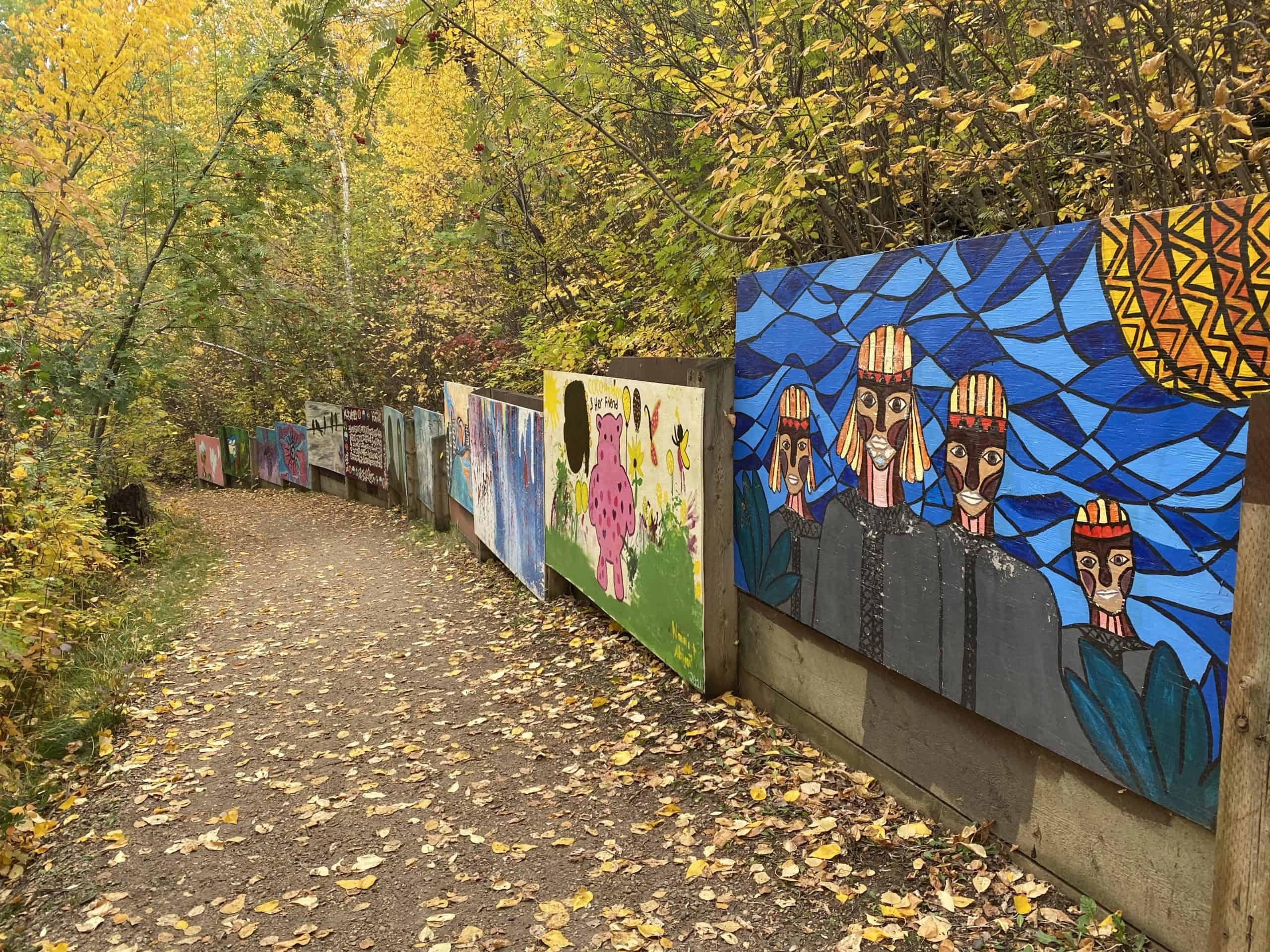 The murals were all painted during workshops in July and August, where "everyone was welcome to paint whatever they [wanted] with no guidelines… with no rules." 
The new murals replaced previous murals damaged by the weather or by graffiti. Part of the project is continuing to replace damaged murals so that the art will live on and continue to bring joy to the community.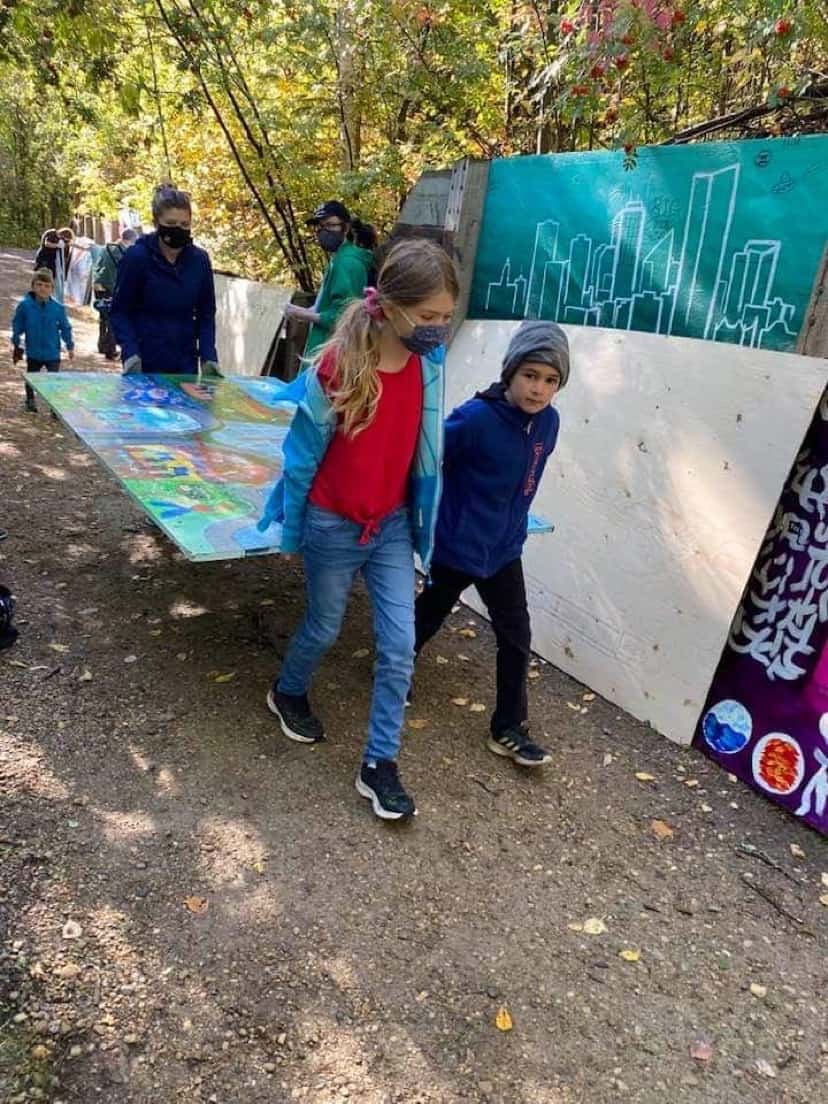 KinnArt was initially started to prevent people from tagging the walls in Kinnaird Ravine and create a space for community art instead, "and so far… a lot of the people who used to tag there now respect the murals. Most of the murals are intact — never been tagged."
But most importantly, "we want more of these projects happening in our community," says Barrera. This outdoor community arts project is only the beginning. Barrera says he would like to do more outdoor art projects with the community.
If you're heading out for a stroll this fall, check out the beautiful murals throughout Kinnaird Ravine.