This January, Deep Freeze: A Byzantine Winter Fête organizers invite people to explore its beautiful installations from dusk to dark.
Sauvé MacBean, creative festival manager, says, "Our main site will be Borden Park, organized in a promenade style like last year. It will be a menagerie of art and colour and sound. Come with your cohorts and see all the installations."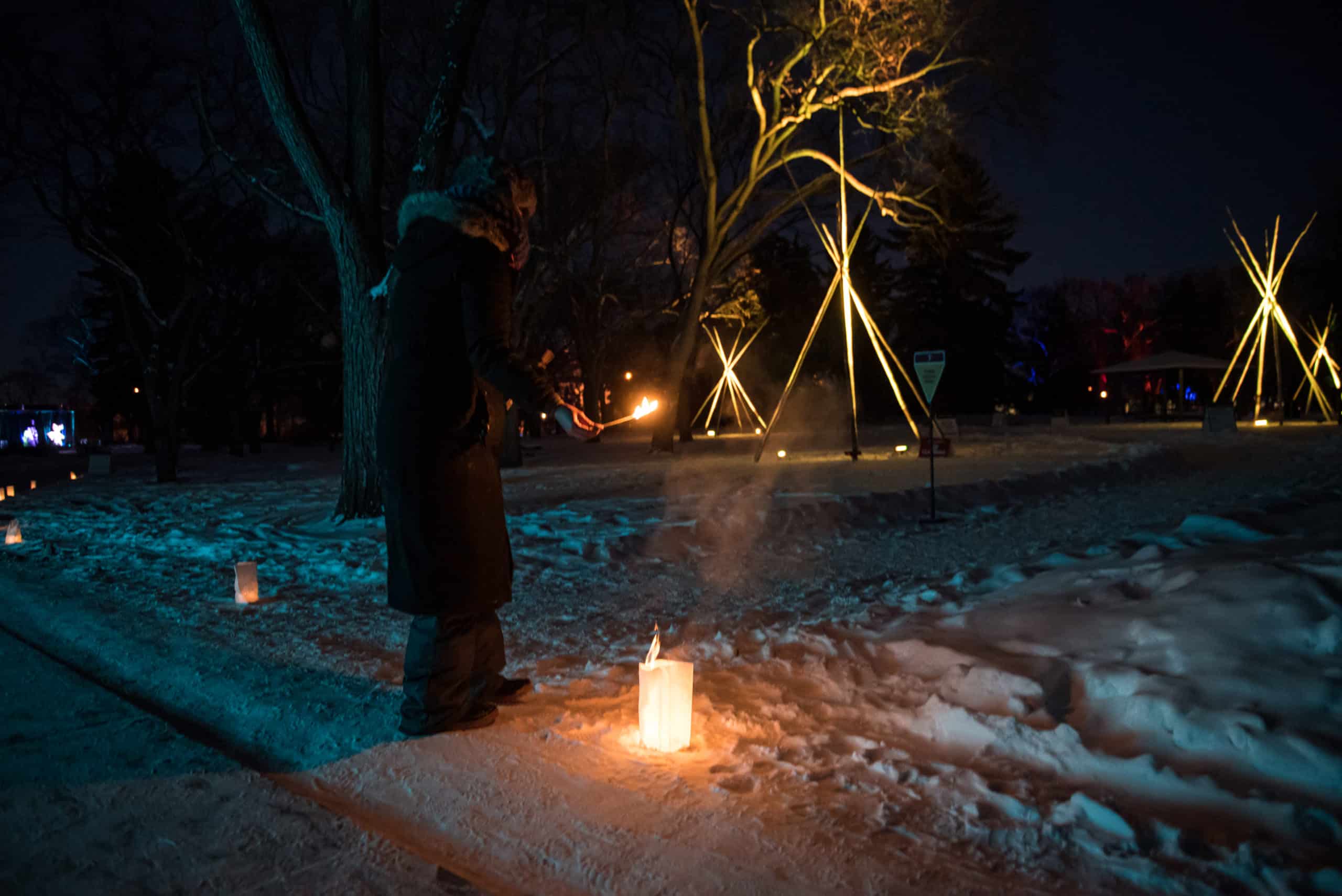 With the theme of the ancient arctic sky, MacBean says artists will create their ice and snow sculptures and other installations like lanterns with that idea in mind.
The theme will explore arctic creatures that no longer exist, like the woolly mammoth and the Yukon horse, as well as those that still do, like the polar bear and arctic fox.
"You just might see sculptures of past and present arctic creatures. I haven't had a chance to meet with the sculptors and present my ask list yet," MacBean says, although she adds that Barrie Collier and his team of sculptors are usually up for creative challenges.
But the theme is also about recognizing cultures. "We are all these cultures under this sky," explains MacBean. "Honouring this culture, honouring what's come before us, and celebrating life and culture that is still around us to be celebrated." She adds, "This land of Canada we're on, we're so honoured to call this home."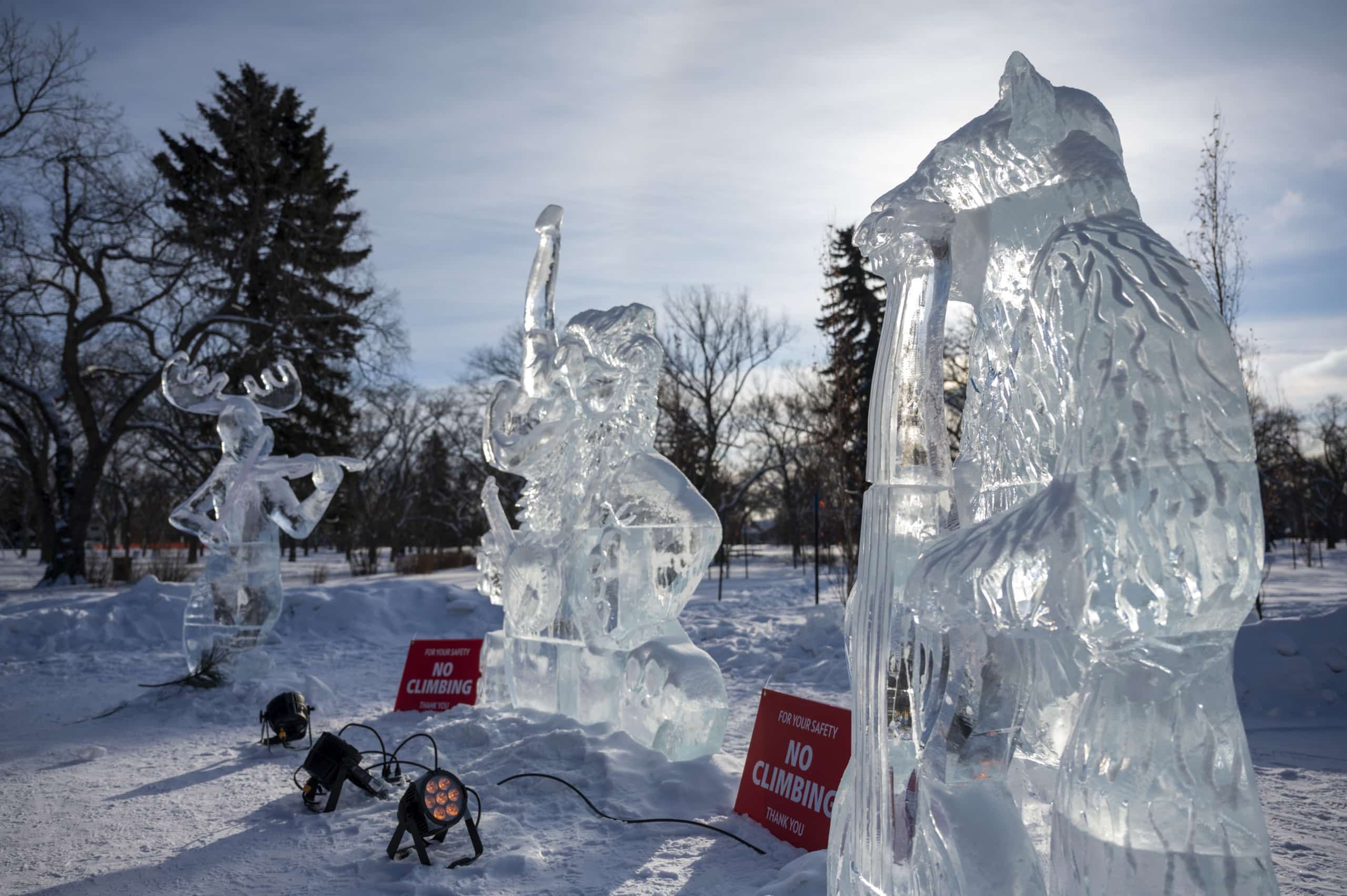 Christy Morin, artistic director of Deep Freeze, says that the lanterns and lantern lighting will be beautiful at Borden Park.
Organizers are debating about bringing back the Deep Freezer Races, but this time in Borden Park. A canteen will be set up at Borden Park with food like tourtiere and perogies available for purchase. This fête will welcome back the Tourtiere Competition, so go to deepfreezefest.ca for details.
Horse and wagon rides will also be available, and roving performers will be around the site.
Back on 118 Avenue, Pipon Village will be set up on the grassy space by the Nina Haggerty Centre for the Arts.
"There will be different activities in the teepees, and storytelling around the fire," says MacBean.
Morin adds, "Bent Arrow will be partnering with us and doing some of the programming, such as Indigenous games, winter sports, and drumming."
At The Carrot Coffeehouse, people can stop in and enjoy live performances that range from storytelling to music. Organizers are following Alberta Health Services protocols. "Have your QR codes [for your vaccines] ready at the door," says Morin.
"We're very excited to host people in our space and bring live performances back to Deep Freeze," says Morin.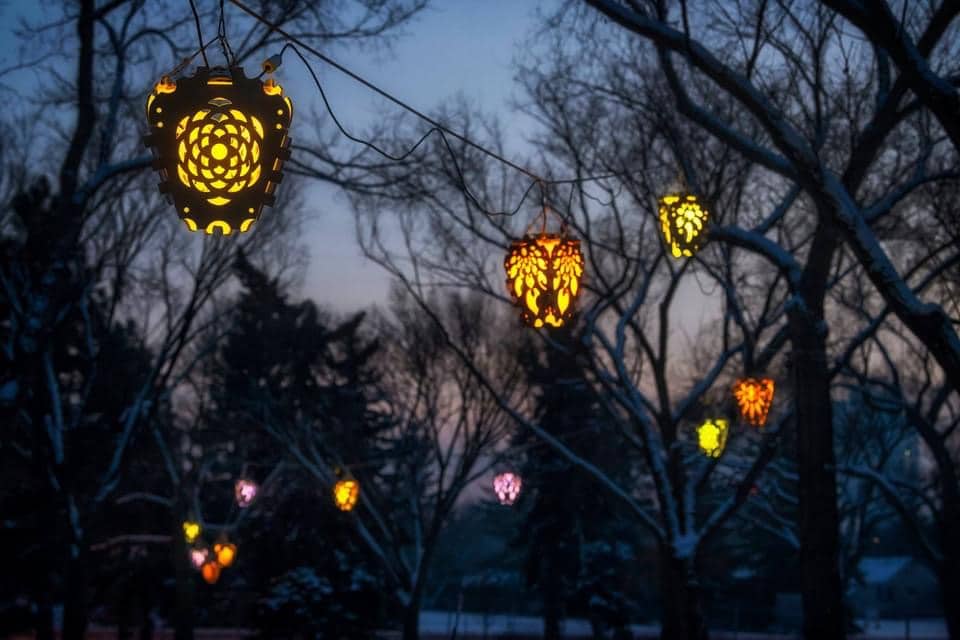 And although Deep Freeze continues to evolve due to the necessity of keeping people safe during the pandemic, Morin says, "It'll be a different Deep Freeze that will still be very magical."
As always, Deep Freeze: A Byzantine Winter Fête requires the efforts of many volunteers, and organizers are still looking for more people to help. Visit deepfreezefest.ca/volunteer to learn more.
DEEP FREEZE: A BYZANTINE WINTER FÊTE
Jan. 14-23, 2022
Borden Park, 4-10 p.m.
Pipon Village (118 Ave & 92 St), Saturdays & Sundays
Live music at The Carrot Coffeehouse, Saturdays & Sundays
More: deepfreezefest.ca