With spring just around the corner, we have Edmonton Seedy Sunday's annual gardening event to look forward to. On March 26 from 11 am to 4 pm, the event is returning to Alberta Avenue Community League. It's free and open to everyone, although donations are encouraged.
"We're very excited to be finally [holding the event] in person again," says Suzanne Cook, long-time gardener and organizer of Edmonton Seedy Sunday. "We have had it online for the last few years during the pandemic, so it's going to be good."
Organizers hosted their event at the league until about 2015 before moving to a bigger venue. This year they're back with a range of speakers, a variety of seed vendors, a free book and magazine exchange, and a seed exchange. A kids' table will also be available for kids to pot tomato plants and work on crafts. Meat Street Pies will provide food for the event.
"The heart of Seedy Sunday is really the seed exchange table," says Cook. Event attendees can bring seeds in and swap with others, but Cook says that bringing seeds isn't required to participate.
Some of the fun is trying to figure out what seeds have been brought in, says Cook. Not all seeds are labelled clearly, and while volunteers do their best to help identify the seeds, it can still be an adventure to see what sprouts once the mystery seeds have been planted. Magic beanstalks, anyone?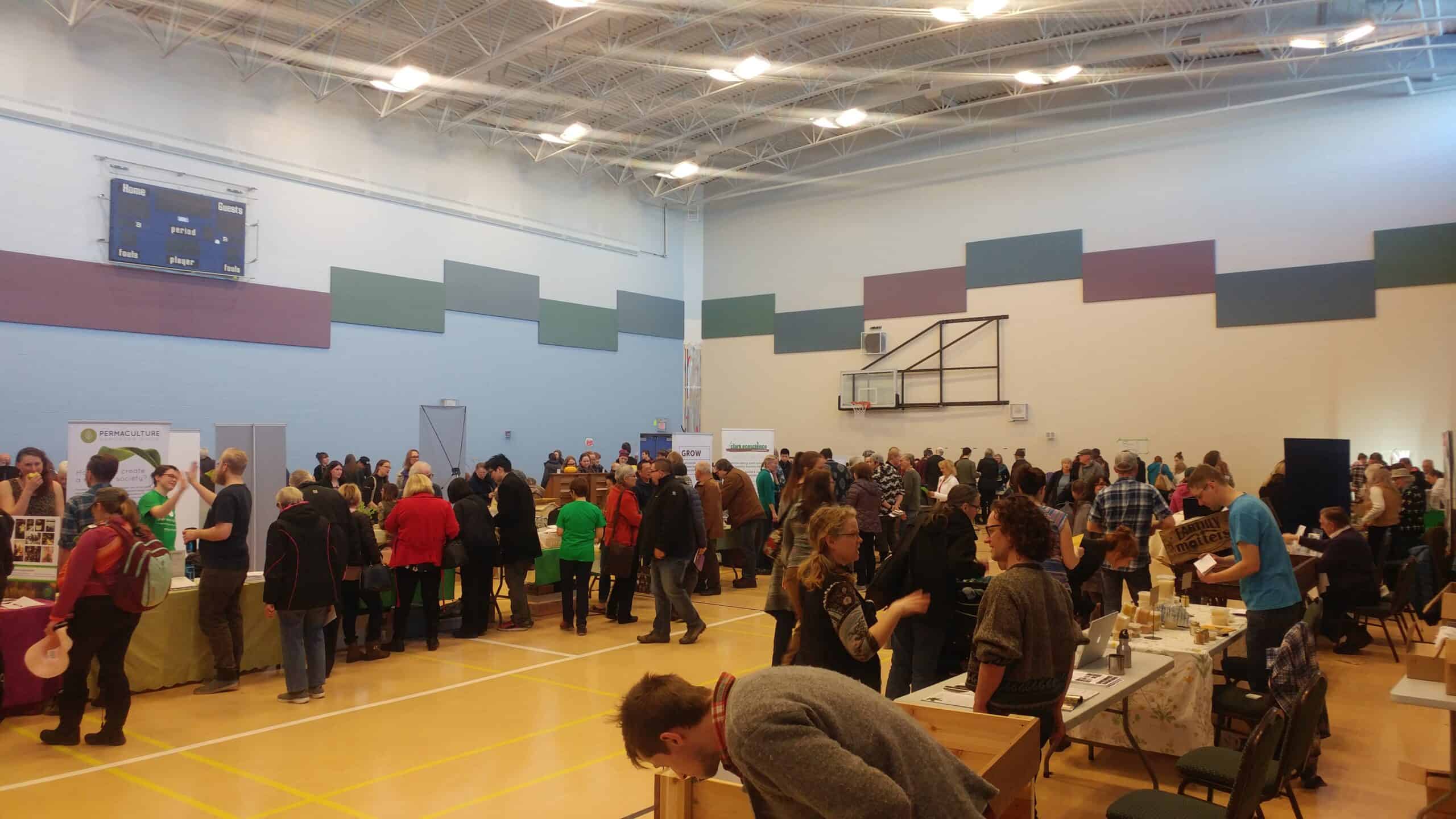 Some vendors at the event will include No Coast Seeds, Moonglow Gardens, Seeds of the Revolution by Saanich Organics, Medieval Manor Gardens, Circle Farms, and more. Additionally, programs including the Edmonton Horticultural Society, the Edmonton Native Plant Society, the Edmonton Tool Library, and the Stanley Milner Seed Library will be in attendance. Participants can attend several panels on topics like gardening and climate change, beginner gardening tips, and seed saving.
Calgary is holding a Seedy Saturday on the same weekend, so many of the vendors, especially the ones from B.C. and Saskatchewan, will come to Edmonton the next day.
Cook, with four other gardener friends, has been organizing Seedy Saturday and Sunday events since 2007. Their goal is to raise awareness about open pollinated and heirloom seeds and help distribute them to gardeners.
Open pollinated seeds are pollinated naturally by insects, birds, wind, and other natural means. They produce the same plant as the one they came from, although there is an amount of genetic variation. Seeds collected from hybrid plants, in comparison, are unstable and can't be saved and used in subsequent growing seasons. They won't grow into a plant with the same characteristics as the parent plant.
"If you just depend on hybrid seeds, you must buy them from a seed company every year because they don't come true. You can't save them," says Cook. "Seedy Sunday is promoting independence for people."
Edmonton Seedy Sunday's event promises to be full of community and gardening knowledge, and there will be plenty of seeds to go around. Visit edmontonseedysunday.org/ for more information.