Arts on the Ave (AOTA) is hosting their Jazz Alley Series this summer in the alley between 93 Street and 94 Street.
The outdoor concerts will be held three more times this summer, on July 28, August 11, and August 25 from 7 pm to 9:30 pm. There is an optional $5 donation at the entrance of the alley
The Jazz Alley Series is "about bringing music to the street and making it really accessible," says Christy Morin, the executive director of AOTA. "Jazz in its purest sense was a form of music that was created… on the street. You'd hear jazz on corners, you'd hear jazz in different clubs. And so, we were like, 'How do we recreate that on Alberta Avenue?'"
Morin says that the alley, located between Mama Afro Beauty Supply and Y & T Trading Co., has plenty of beautiful murals, and a quaint, almost Parisian jazz club atmosphere.
Vancouver's Stephen Fisk, who teaches at the Sarah McLachlan School of Music, will be performing on July 28 with his trio. Morin says that Fisk will also invite Edmonton musicians to join him during the concert.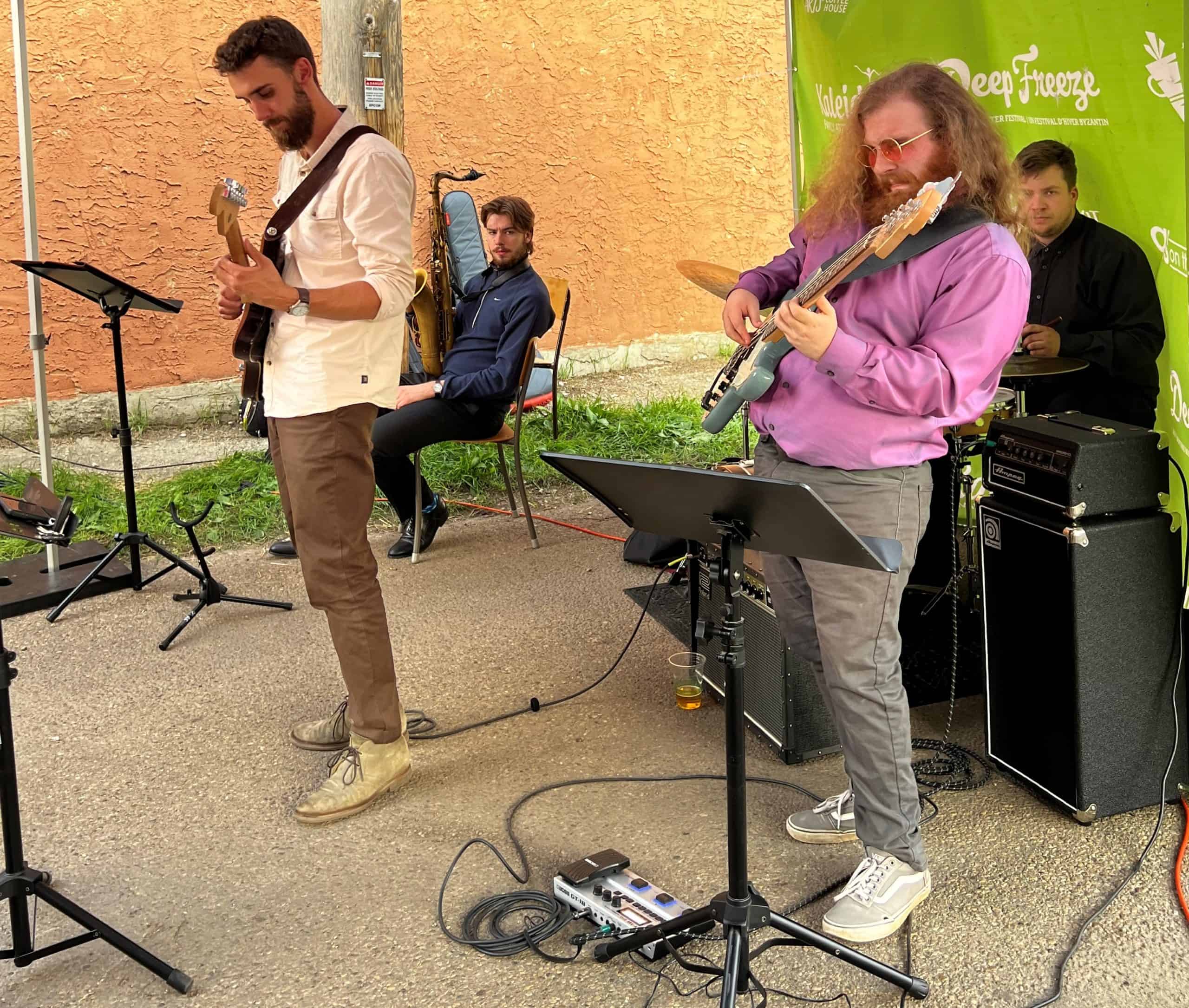 The other sessions will feature a performance for the first hour and a jam session during the next hour-and-a-half, where guests can hop on stage with their instruments and play with the band.
Additionally, AOTA partnered with MacEwan University so recent graduates and current students in the Bachelor of Music program can perform throughout the series.
The Jazz Alley Series is a family-style, licensed event, and Morin encourages guests to come hungry. There will be bratwurst from YEG Smoked Meats and sauerkraut available for purchase. Blindman Brewing beer will be on tap, and AOTA will also be serving mead from a meadery just outside of Edmonton. Sodas will also be available.
"[You] get to be part of an [outdoor] environment of music and community and jazz, which I think is something really unique to Edmonton," says Morin. "I don't know if there's any other jazz clubs that take to the street, and we're quite excited about being able to present it again this year."