Forty years after it opened, the redeveloped Stadium LRT Station will soon be a star player on the LRT's Capital Line.
This spring, 12 years of planning and three years of construction will pay off with completion of the Stadium Station building. Landscaping and paving will follow this summer.
Before the design stage even started, public engagement sessions asked transit users how to improve their experiences using Stadium LRT Station. "The major themes we heard during public engagement were safety, accessibility, and comfort and convenience," says Kevin Pringle, portfolio construction manager, LRT expansion and renewal.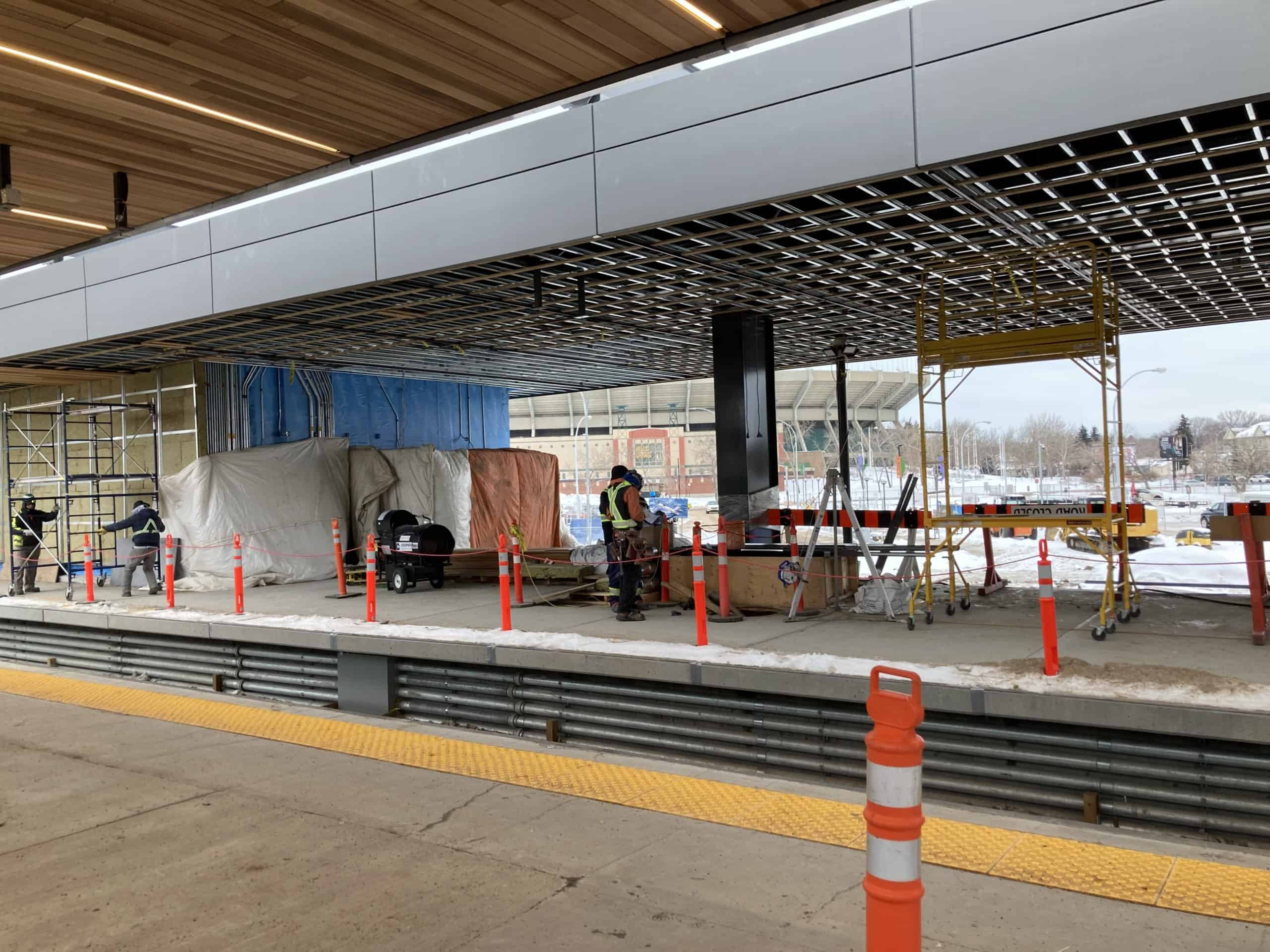 Before the redevelopment, transit users entered an underground concourse, then took stairs, the escalator, or the elevator up to platform level. It was a spooky walk, to say the least.
Improvements such as removing the underground concourse and adding new lighting promote a safer environment. Transit users can enter the two above-ground platforms by ramps at the end of each platform, making the station more accessible from north and south ends. Track crossings will alert transit users to oncoming trains. There will also be connections to the multi-use trails on both sides of the tracks.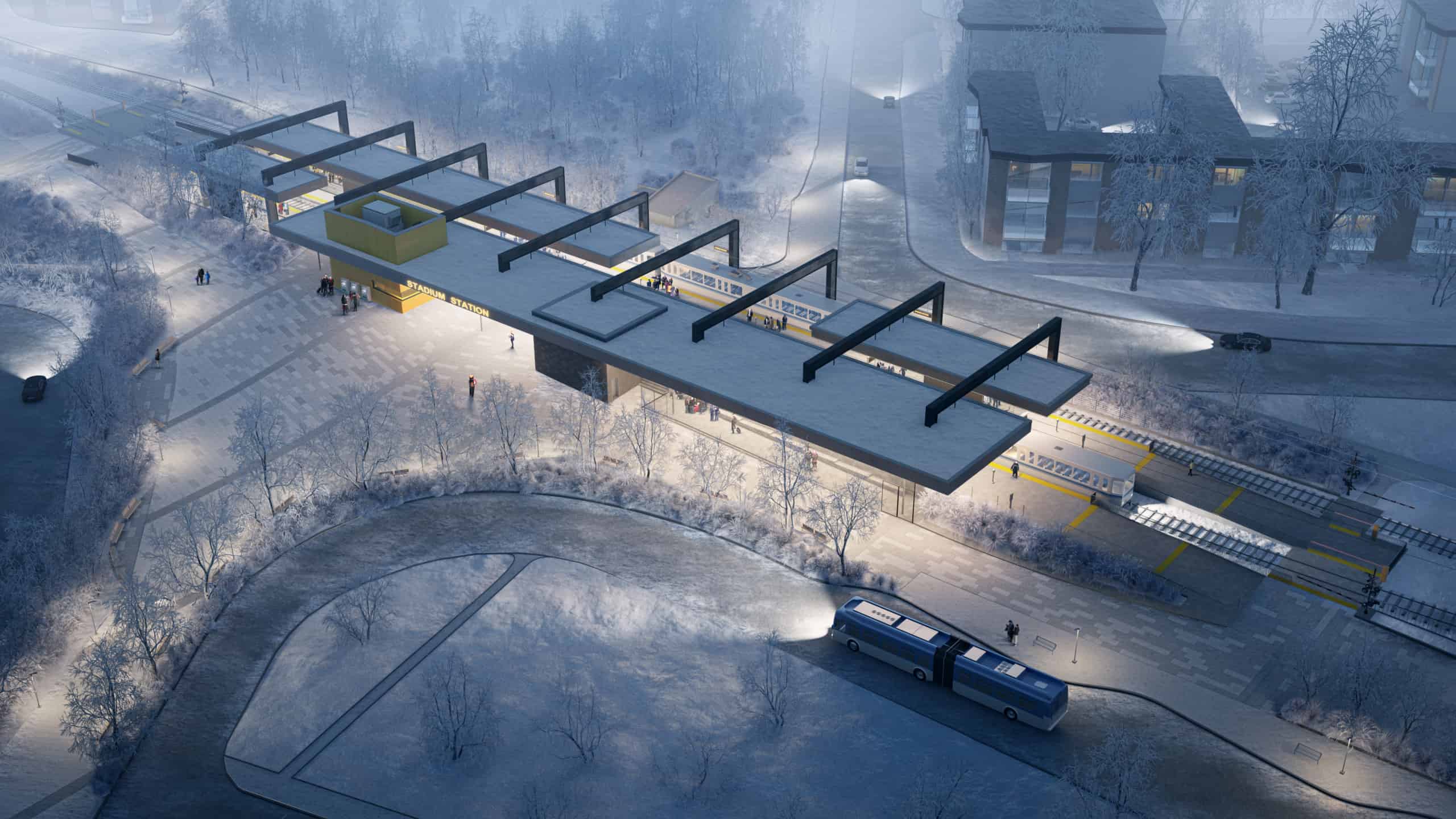 Frequent transit user David Pare takes the LRT between 20 and 30 times a month to commute to work downtown. After 26 years in the area, he sees the benefit of the redevelopment. "The new design will enhance the image of the community as the area undergoes gentrification. The Stadium area has had an unpleasant stereotype for some time and the gentrification of the area will only improve and perhaps eliminate that perception," he says.
The station will have a new, west platform to better handle the crowds from Commonwealth Stadium events. Barrier-free accessibility is a huge plus.
Says Pare, "The barrier-free access will not only provide increased accessibility for those with disabilities, but also reduce, if not eliminate, choke points for those using the LRT after a large Stadium event. The new design makes the station a lot safer as it is open and barrier free."
Comfort and convenience are high on the list of attributes. Heated shelters will be open on each platform, as well as at the Stadium Transit Centre where buses pick up passengers. Shivering on the open platform will be a thing of the past.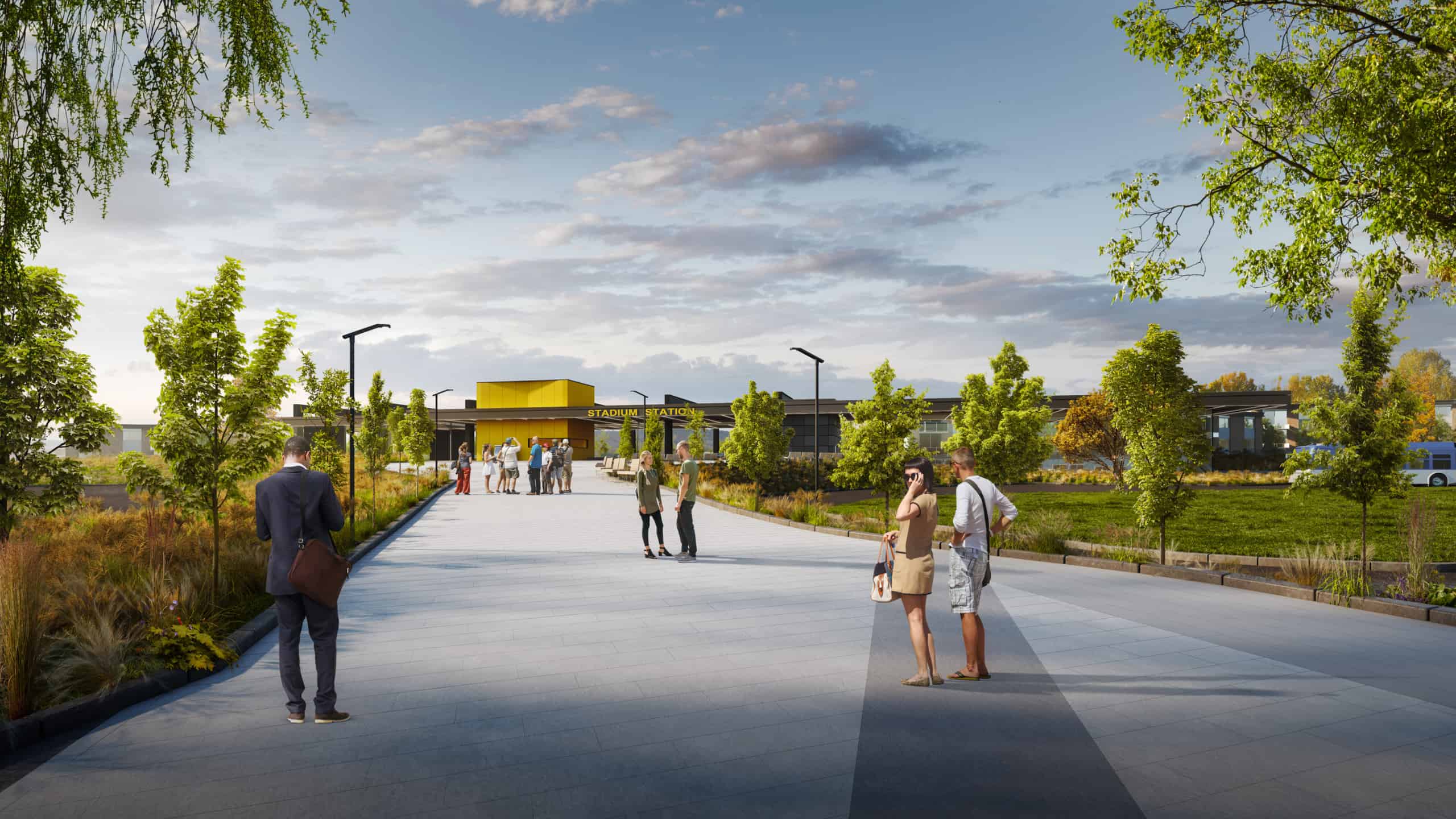 Pare is looking forward to the heated shelters, "especially now that the new station is more open to the elements."
And there are more plusses. New public washrooms and new bike parking will be featured.
Work in 2022 will include completion of the heated shelters, construction of the plaza between the station and Commonwealth Stadium, and the addition of landscaping. The station will be enhanced by planting 159 new trees to replace 69 trees that have been removed.
"We look forward to delivering a more comfortable, safe, and accessible station for Edmontonians," says Pringle.