Parents in the inner city do not have the luxury of pretending that the world is always safe.
An Alberta Avenue neighbourhood mother, Martina Crory, asked parents what they do to teach their child safety, both in general and in our neighbourhood. She jokes that she is finding her child's "descent into independence" scary.
Kathyrn Rambow, a local social worker says, "We celebrate and love living in this neighbourhood, but the pressures have increased." She says there are 1,000 more homeless people living on the street since the pandemic began. "It is not that they are bad people, but they are people having an awful time," Rambow says. A significant number have severe mental health issues and can have drug-induced psychosis. Rambow says it is "near to futile to try to access resources and the systems we have in place are absolutely inadequate." This situation presents a climate ripe for exploitation by people selling drugs to vulnerable people.
Several years ago, Rambow's son Conall MacLellan received a new puffy red vest for Christmas. On the first day he wore the vest, he was aggressively harassed by an older man who emerged from a known drug house. The man followed him, hissing, "What's your problem?" MacLellan ran to a neighbour's house, which he knew was a safe place and where the family was often home. The father chased off the stalker and walked MacLellan home in a different direction. When the family reported the incident, the police told them that older children should not wear red in the neighbourhood, as they may be mistaken for Redd Alert gang members.
Alexa Lameris, a community member, says, "Awareness is probably the most helpful tool. The mentally ill and/or intoxicated are most often triggered with engagement."
McLellan has watched his parents, both social workers, interact with people in need over the years. He uses the skills he has learned as he walks to school, and knows to diffuse a situation by not making eye contact. Lameris says, "Watching to make sure not to get attacked but completely ignoring others is the best policy."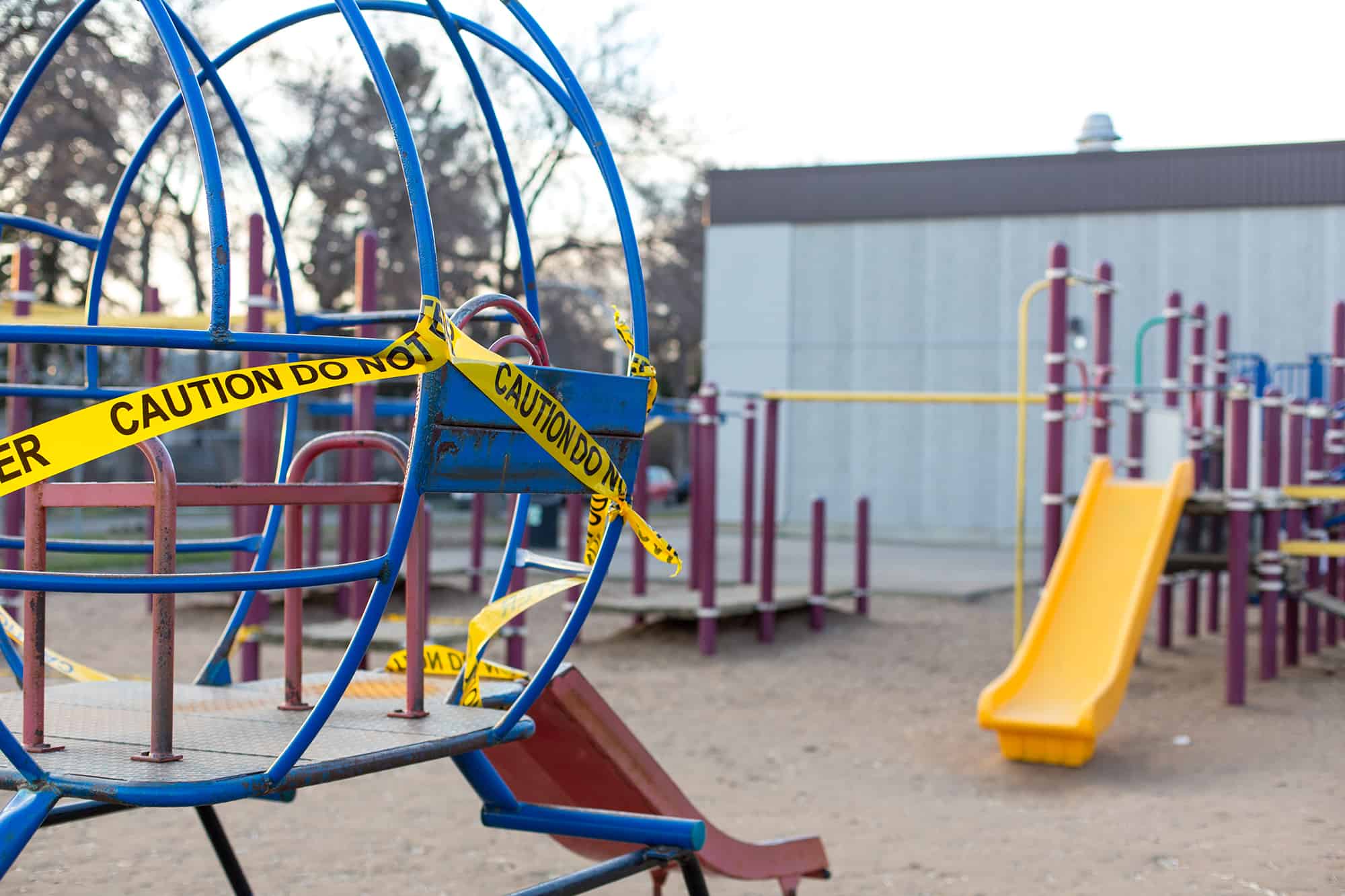 Avoiding going down alleys or taking shortcuts was not helpful to Aimee Guilbault's 12-year-old son, Nesta Bailey. Bailey attends school on the south side and takes the bus and LRT. This spring, Bailey was riding the train when a 6'4" man confronted him. Bailey ignored the man and got off at his stop. The man followed Bailey, and as Bailey ascended the stairs, the man punched him once, then twice, in the back of the head. Bailey crouched down, covering his head for protection, and held onto the railing. A second man scared off the attacker, who was caught a few minutes later attacking a second person.
As they were completing the police report, Guilbault reassured her son that this was not a normal event, and will hopefully not happen again. Her children now follow her safety advice more closely. "Be aware who is around you. Take different routes home. Stay with your friends. Know whose houses are safe." Guilbault has coached her children on this for years as they walk the neighbourhood together, telling them, "This friend lives here. She will let you in if you knock on her door." Bailey's twin now takes the bus and train with his brother. Guilbault laughs: "I always say 'I love you guys. Be safe out there. It's a crazy world.' Now my kids believe me."
Some teens are affiliated with gangs. "I tell my kids, you have to watch out for the high school kids with brand new hats with tags hanging off them, or expensive shoes or new phones," says Guilbault. Gangs recruit older children, who then help befriend and recruit younger children. Gangs use children under 12 to run drugs, weapons, and messages because if they are caught, they will serve little to no time. If you watch a school ground after school lets out, you can see these interactions taking place in the back fields, out of sight of any parental supervision. Talk with children about appropriate friendships. Most of the time, friendships are with people your own age. Anyone offering you money, candy, or a new bike in exchange for friendship is not your friend.
Teach children about bodily autonomy by respecting them as a caregiver. When children learn that no one should touch them in a way that makes them feel uncomfortable, this autonomy "teaches children to stand up for themselves in an abuse situation", according to Dr. Laura Markham in her article, "Safety Rules Every Family Needs" in Aha! Parenting.
Finally, local resident Victoria Stevens says, "[Ensure] your kids feel comfortable coming to talk to you about anything, even if they know it was wrong or they are worried about getting in trouble. It's so important to keep a very open line of communication with kids."
This article has some great safety tips: ahaparenting.com/read/top-safety-tips-kids.