Tee Pee Treats Indigenous Cuisine is giving back to the community on Aug. 29 with its fifth annual event: Tee Pee Treats Giving Back to the Streets.
The event is held for Edmonton's homeless, and it features free food and collected community donations like clothing, bus tickets, and hygiene products.
"It's a volunteer, community-based event," says Curtis Cardinal, owner and founder of Tee Pee Treats Indigenous Cuisine, a catering company that cooks bannock-infused dishes. Volunteers will cook bannock and soup to serve to the homeless population, or help with the set up and take down of the event. This year, Tee Pee Treats Indigenous Cuisine will serve duck soup because 40 pounds of duck were donated.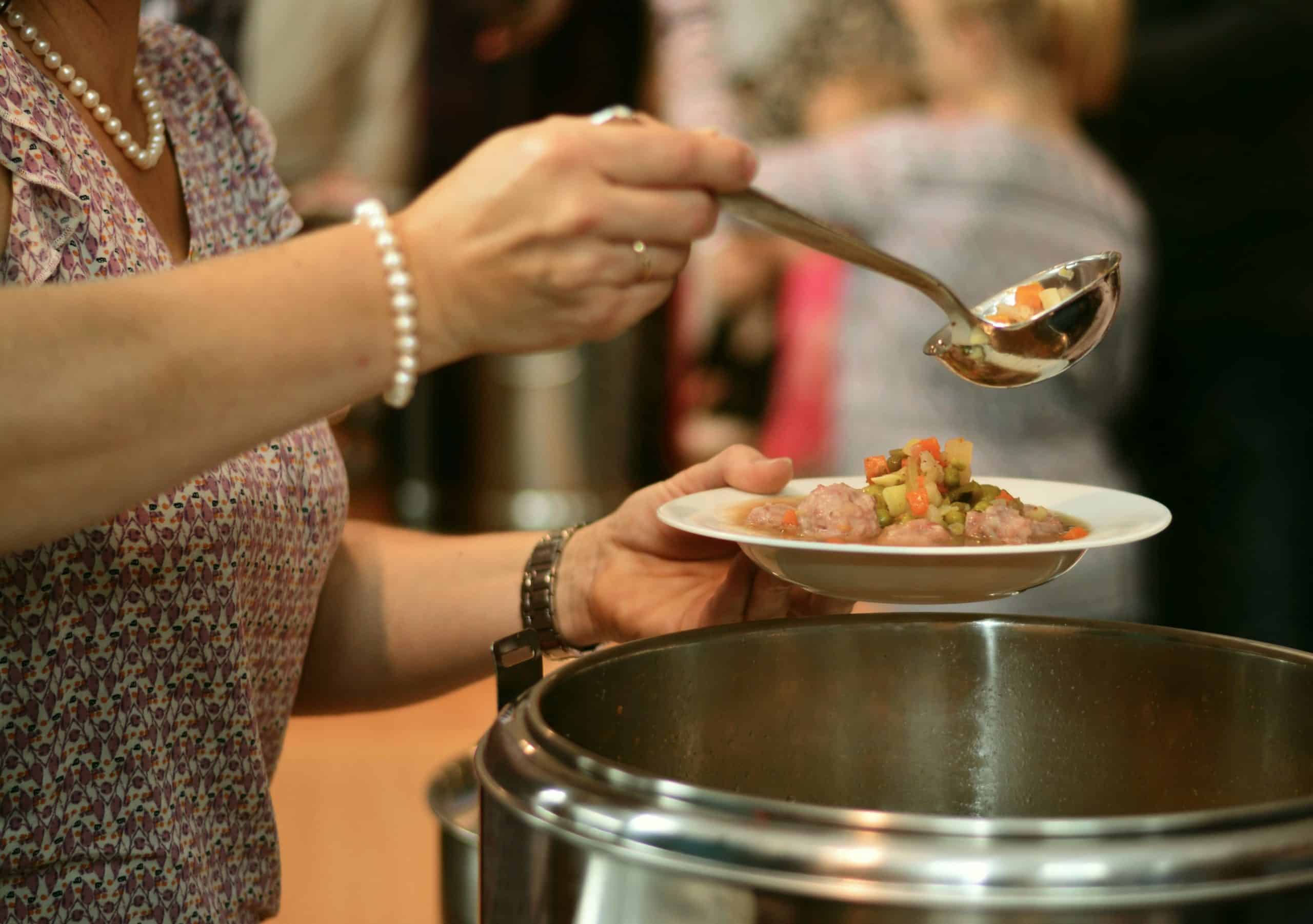 The event will feature dancers and drummers, and there is always plenty of bannock to go around. In 2019, Cardinal and organizers were able to feed close to 400 people, and they hope to feed just as many, if not more, this year.
Cardinal understands how important this event is because he used to be homeless himself. "I was homeless for almost eight years," he says, "because I was an addict and I wasn't able to function on my own." Issues from his childhood came up that he couldn't deal with, so he drank and did drugs to stop himself from thinking about them. Cardinal was kicked out of every place he went, unable to get a job, and was simply lost. "It was a struggle," he adds, "but once I got sober, I was able to get my own place and then build from there."
Cardinal got back on his feet with the help of Boyle Street Community Services, an organization whose mission is to end chronic homelessness. They helped him secure housing and get his life back on track. "It was just a one-bedroom apartment," Cardinal says, "but it was just someplace where I was able to go to sleep and eat and shower and start doing my own thing."
Cardinal ended up working at Boyle Street for five years. "It was a job I loved to do because I always wanted to help some day," he says. He went on to work at Ambrose Place, a charity that works to house Indigenous people across Edmonton, and now he runs his own catering business.
Helping has been a lifelong commitment of Cardinal's, one that started in childhood and inspired him to start running this event.
"A lot of people are hungry out there," says Cardinal, "and we always help out here [at Tee Pee Treats]. If someone comes and they're hungry, we feed them. If they're thirsty, we give them something to drink."
The homemade bannock and soup served at the event are so important, especially for Indigenous homeless individuals. It's food they used to have when they were younger, Cardinal says, but no longer get to eat. So, the event isn't only a way to provide good food, but also a way to provide a sense of home and community. "[Our event] brings the community together, but it also brings the people who are surviving on the street [together]," Cardinal says. "They come out and we give them something better to eat than they normally get."
Indigenous people are overrepresented in Edmonton's homeless population. Almost 51 per cent of homeless Edmontonians identified as Indigenous in the 2016 Homeless Count, but Indigenous folks only make up five per cent of Edmonton's general population.
Cardinal plans to expand this event to four times a year, to mirror the changing seasons. His ancestors used to move their teepees with the seasons, and these times were always full of prayer and meditation. He hopes to host another event in the winter.
Tee Pee Treats Giving Back to the Streets takes place on Aug. 29 in the parking lot of St. Faith's Anglican Church (11725 93 St.)
Cardinal and organizers are still accepting donations of food, or other useful products such as shoes or socks. Other organizations Cardinal suggests donating to include Boyle Street Community Services, Ambrose Place, the Bissell Centre, and Hope Mission.
For more information, visit Tee Pee Treats Indigenous Cuisine on Facebook or view the event link here.