As the summer draws to a close, students and parents are getting ready for the back-to-school rush, but COVID-19 is still very much a concern for many families.
"My daughter [who is in] Grade 4 will continue online for the first half of the coming school year," says community parent Tammie Beson. "We have resumed some group activities to get her socializing again but I'm not in a hurry to stick her back in a classroom, especially if the reporting and isolation requirements are lifted."
"What's stopping desperate parents who need to work from sending their sick child to school?" Beson continues. "Our government has already had to backtrack on so many decisions that were made in haste. What's the hurry? Provide resources and money to those who need it and take it slow."
Rebecca Lippiatt is also concerned. "I feel worried and frustrated," she says. "My children are all vaccinated, and anecdotally, so are most of their peers, but with Delta [having] an R0 of 5-9 (nearly three times the original strain) I am not convinced any of us are safe. I am most concerned though for the children who are under 12 and cannot be vaccinated."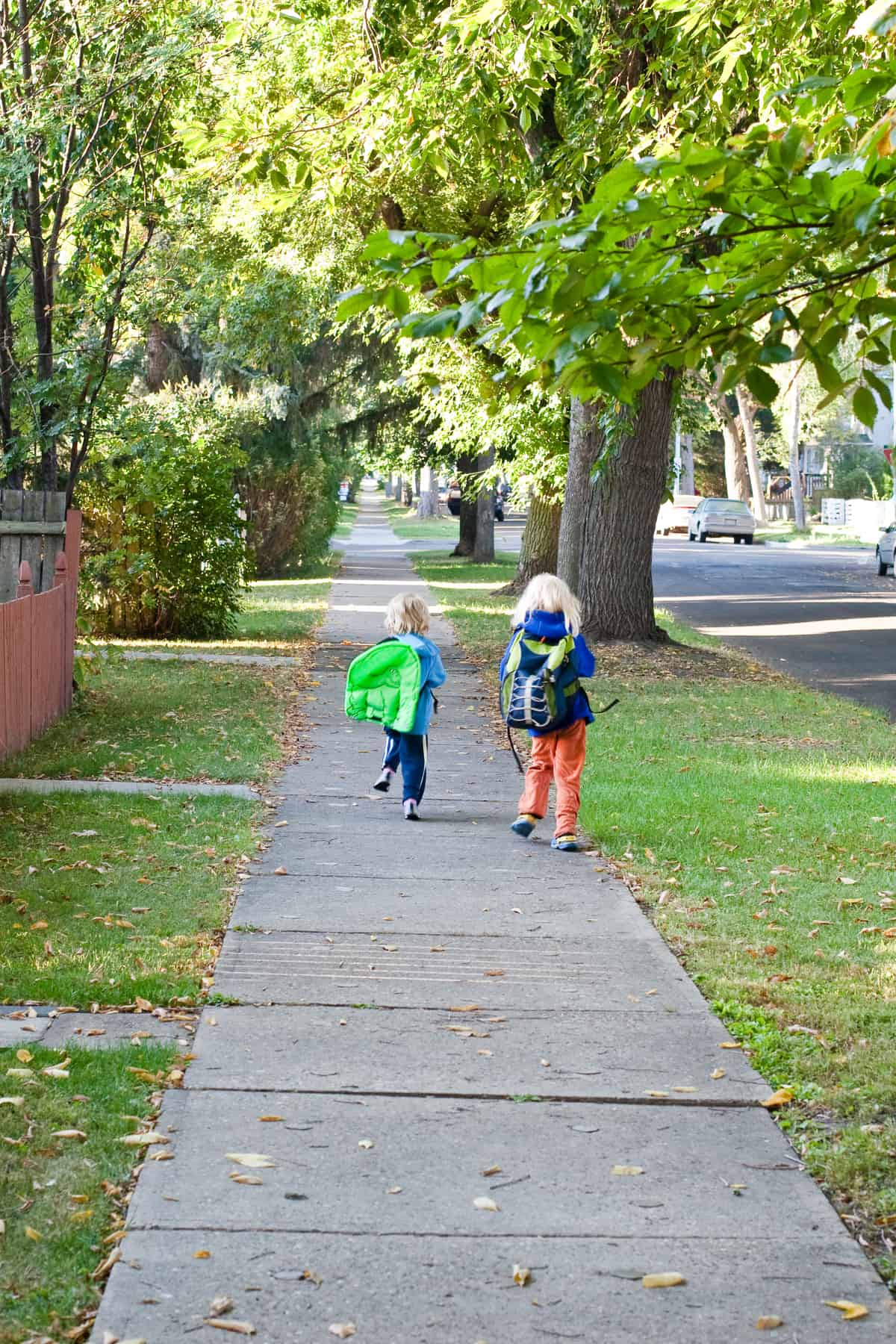 While the provincial government has extended some restrictions, these health measures only last until Sept. 27. The extended restrictions include mandatory masking on public transportation, taxis, and ride-shares; 10-day isolation after a positive COVID-19 test or COVID-19 symptoms; and testing for those with symptoms.
In the fall, Alberta classes will not be required by the provincial government to wear masks, but individuals must still isolate if they test positive for COVID-19 or develop symptoms. Entire classes will not be required to isolate.
Communication between Alberta Health Services (AHS) and schools will also become more limited. "AHS Public Health will not inform school authorities or administrators of individual cases of COVID-19 within their school setting," says a Guidance document from the provincial government, and students and staff are not required to alert the school if they test positive for COVID.
Schools can decide for themselves if masking, cohorting, and social distancing practices will be put in place. Edmonton Public Schools has implemented mandatory masking for all students and staff, and Edmonton Catholic Schools requires masking for students Grades 4 to 12, although only in areas where social distancing is not possible like hallways.
In-person schooling is also worrisome for university students. Alexander Dowsey, an Alberta Ave resident who attends the University of Alberta, will be attending in person for the fall term because so far, his classes are not being offered online.
He explains he works with a lot of vulnerable people in his neighbourhood. "I don't want to unwittingly become a carrier of COVID from campus back to [Alberta Ave]."
With the fourth wave already upon us with the rapid spread of the Delta variant, Dowsey says, "We have this perfect storm of a deadly virus that is easily transmissible, [and] government policies that aren't taking that virus seriously."
"All it would take was one student who can't afford to miss a class or makes the wrong judgement call… and suddenly you have an outbreak on your hands," says Dowsey.
"If I as a student am looking at this and [saying] we are definitely going to have an outbreak before [Sept. 27, when more health restrictions are lifted] and it's going to get bad, then it's kind of mind boggling that the people who are in charge, like the Chief Medical Officer are going, "No… It's fine, it's fine."
Due to the concerns of students and staff, the U of A has implemented health measures for the fall including regular rapid COVID-19 testing for unvaccinated individuals and mandatory mask mandates while indoors. The university encourages all individuals to become vaccinated.