Father's Day brings to mind a father's role in child development and how a father is an important role model who affects a child's future relationships.
I am the product of a traditional 1950s marriage. As the major breadwinner, my dad was often away from home. He made sincere efforts to be a good father despite the situation. I'm grateful for the quality books he would bring me. I have fond memories of trips to historic sites and the zoo. I'm still an avid reader who loves history and furry creatures.
He wasn't perfect. Basically a kind person, my father had an explosive temper. I was a sensitive child who dealt with this through withdrawal. When I began dating, men who reminded me my father would trigger a negative reaction. This led to incompatible relationships. I could not escape the early development formed by relating to my father. Making peace with dad resulted in having a healthy relationship with a male partner.
Being the breadwinner or the stay-at-home-parent brings different challenges.
Carmen Covey worked in construction while his wife cared for the children at home. "I would try to have quality time with them, but it had to be squeezed in," said Covey. Today he is grateful his grown son calls him for advice "despite being at opposite ends of the country."
Society's attitude toward stay-at-home fathers tends to be negative. Sam Wagar spent eight years at home caring for his two sons. Needing adult company, Wagar would seek out stay-at-home mothers. "They thought I was weird," said Wagar. "There's no support for stay-at-home fathers."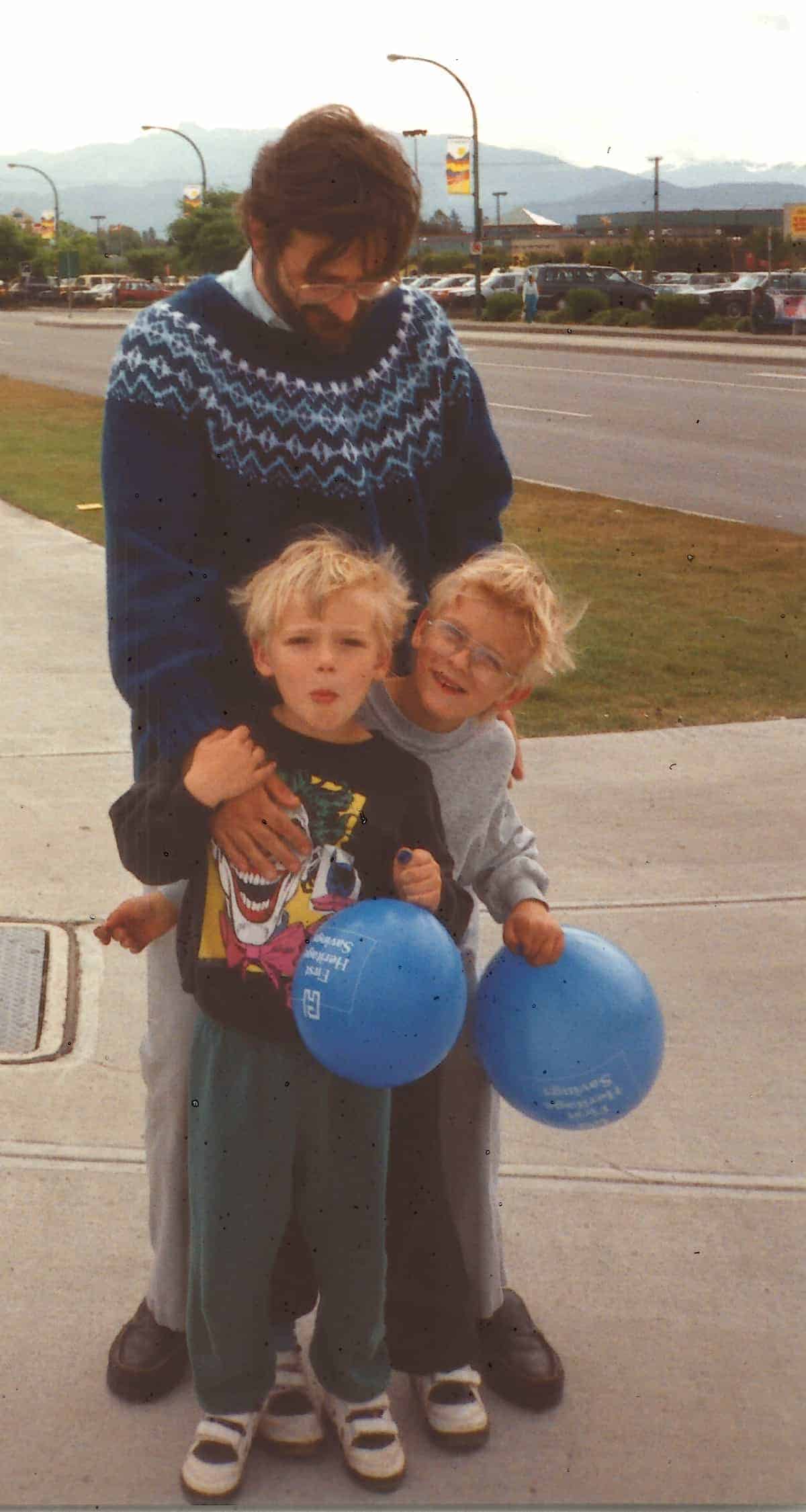 Simple economics is another factor keeping women at home with young children. Women still tend to earn less money than men, despite being equally qualified. Childcare costs are high. This means many women stay at home with young children while their husband is on the job.
Ron and Heather Ferguson are parents to five-year-old Rosie. A happy and affectionate child, Rosie is almost non-verbal. Heather cares for Rosie while Ron works in Sherwood Park.
"Ron gets to spend little time with Rosie," said Heather. Rosie's almost one-on-one relationship with her mother means she gets needed attention. The downside is that Rosie is growing up with the idea that men are mainly out of the home.
Sadly, the high prevalence of divorce can result in male parental alienation, such as with Michel Figeat's difficult relationships with his teenaged son and daughter. Figeat has not spoken to his son for two years, although he has a decent relationship with his daughter after a long struggle.
Men are socialized to be proud of their role as a breadwinner. This means men may spend long hours away from their children. As an elementary school teacher in South Korea, I spoke to a father who felt lost when he had time off work. I told him to "take your daughter to the park; you're all she's got." The father returned saying, "you're a wise woman."
The attitude towards the role of fathers needs to change to create healthy child development. Let's do what we can to give children a better break in life.
Header Image: A father's role has a huge impact on a child's development. | Pixabay