Janis Irwin voted in as NDP MLA in Edmonton-Highlands-Norwood
On April 16, the UCP turned Alberta into a sea of blue, with Edmonton an island of orange. Even before the polls finished reporting their numbers and the advance polls were counted, it quickly became clear that the UCP would form a majority government.
With the ability to now vote anywhere in Alberta during advance voting, 696,000 voted early as opposed to 235,000 in 2015. As of April 17, the estimated voter turnout was 69.9 per cent, the highest turnout since the 1980s.
As election results rolled in, residents congregated at Alberta Avenue Community Centre.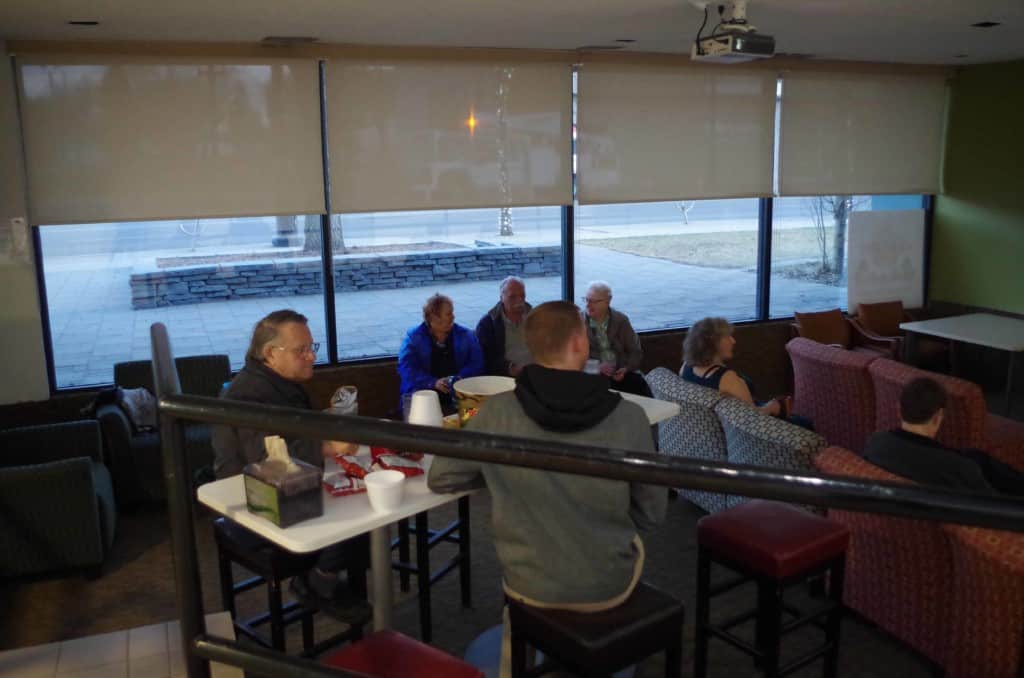 Alberta Avenue resident Betty-Jo Lecours was hoping for an NDP victory. "I was really rooting for Janis Irwin tonight because she is awesome and because I am really socially minded. I really believe in publicly-funded services. I believe, really strongly, in gay rights." But she did not expect the NDP to win. "I had a feeling that the dominant culture was leaning conservative. Out of habit, maybe?"
Another Alberta Avenue resident, Donna, was also hoping for an NDP government. "But in reality, the UCP had such a strong campaign. Truthfully, across the whole province, judging from what I heard from my friends and my family, I doubted the NDP would win. But I am thrilled that in my riding Janis Irwin won because she worked hard." She says that you have to give credit where credit is due. "The candidates that went out, that worked hard, that touched base, that were there in their constituencies, those are the people that won." She says she doesn't believe that the UCP will be able to deliver on the promises made regarding oil and gas.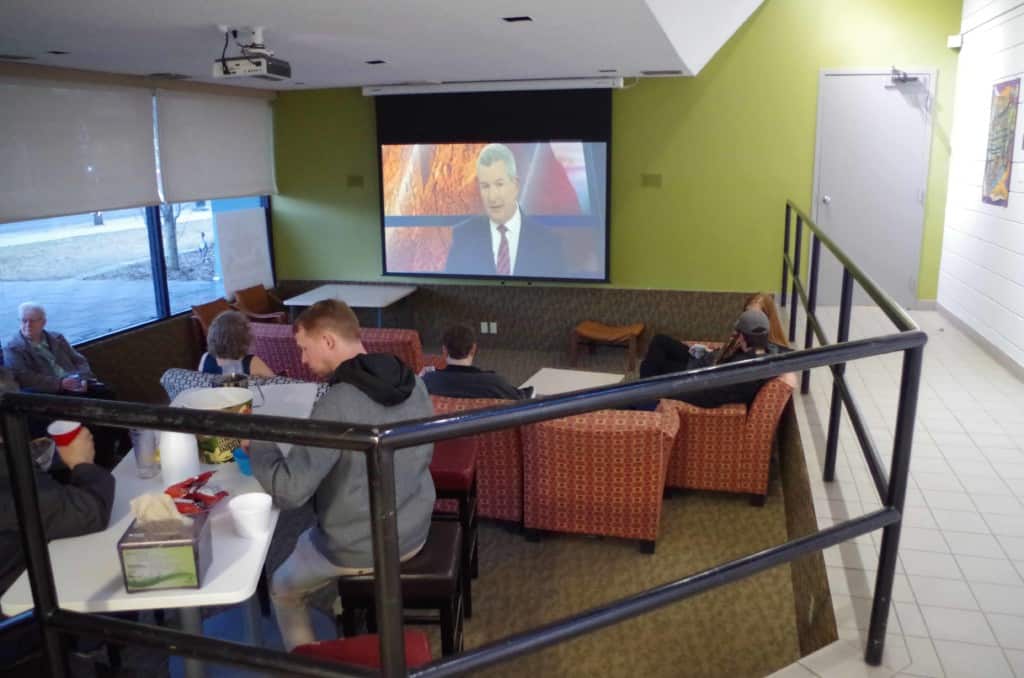 Edmonton-Highlands-Norwood has been an NDP stronghold for years. Now, Janis Irwin is the new NDP MLA after former house leader and transportation minister Brian Mason retired. Elections Alberta reported that Irwin received 63.3 per cent of the votes, while UCP candidate Leila Houle was runner up with 25.6 per cent.
"Obviously, I'm honoured and humbled to be able to serve our neighbours here in Edmonton-Highlands-Norwood, but it is certainly bittersweet," explains Irwin. "It is a privilege I don't take lightly and I knocked on every door in this riding and many doors multiple times. I was able to hear a lot from our constituents about the issues that matter to them. That is going to be my primary goal, obviously, to serve our neighbourhoods well."
Certain issues matter to her as well. "Education is a big one, healthcare is one that came up at the doors a whole lot. Affordability in general, whether it's things like child care, whether it's ensuring that folks have supports like AISH."
With the UCP in power, Irwin is both hopeful and concerned. "I am a member of the LGBTQ community and I met a lot of people during this campaign who are concerned about our community, given some of Jason Kenney's stances in the past. That's another area where I am going to hope to be an effective voice for our community." Irwin says she is proud of outgoing Premier Rachel Notley and is proud to be part of her team. "I am just excited to get to work fighting for Albertans and being able to hold Mr. Kenney and his government to account in the legislature."

---
Featured Image: Janis Irwin (right) with outgoing Premier Rachel Notley (left). Irwin is the new MLA for Edmonton-Highlands-Norwood. | Supplied
Stephen works in broadcasting and writes for fun. He can be seen walking through the neighbourhood.
Latest posts by Stephen Strand (see all)