Spruce Avenue Community League hosted their first garage sale in two years on May 28.
The sale, which has been running for more than 20 years, is a fundraiser for the league and a way for the community to reconnect.
Participants had a beautiful day for the sale. Verna Stainthorp, league treasurer, has been involved at the community league for many years. She says that the league typically holds their garage sale in early May inside the league hall. The late May date this year meant that community members could set their tables up outside the hall, and there was room to accommodate about nine more tables.
"This ends up being a community event and people from the community come… people from other communities come as well," says Stainthorp. "They come every year, so it's nice to get reacquainted with them and talk with them… it's been a great day!"
Merryn Edwards attended the sale for the first time as a vendor last weekend. She had a wide variety of items for sale, including bikes, a sandbox, and a large birdcage that a community member bought in order to raise rabbits. "It's just good to get stuff out of the house," says Edwards with a laugh.
Maria Chiesa and her family were also first-time vendors. She had a variety of items for sale, and her son had a table with old toys for sale as well. "We had some stuff we wanted to get rid of and we knew this [community garage sale] was coming… and we finally decided, let's get our [stuff] together and see what we can sell!" says Chiesa.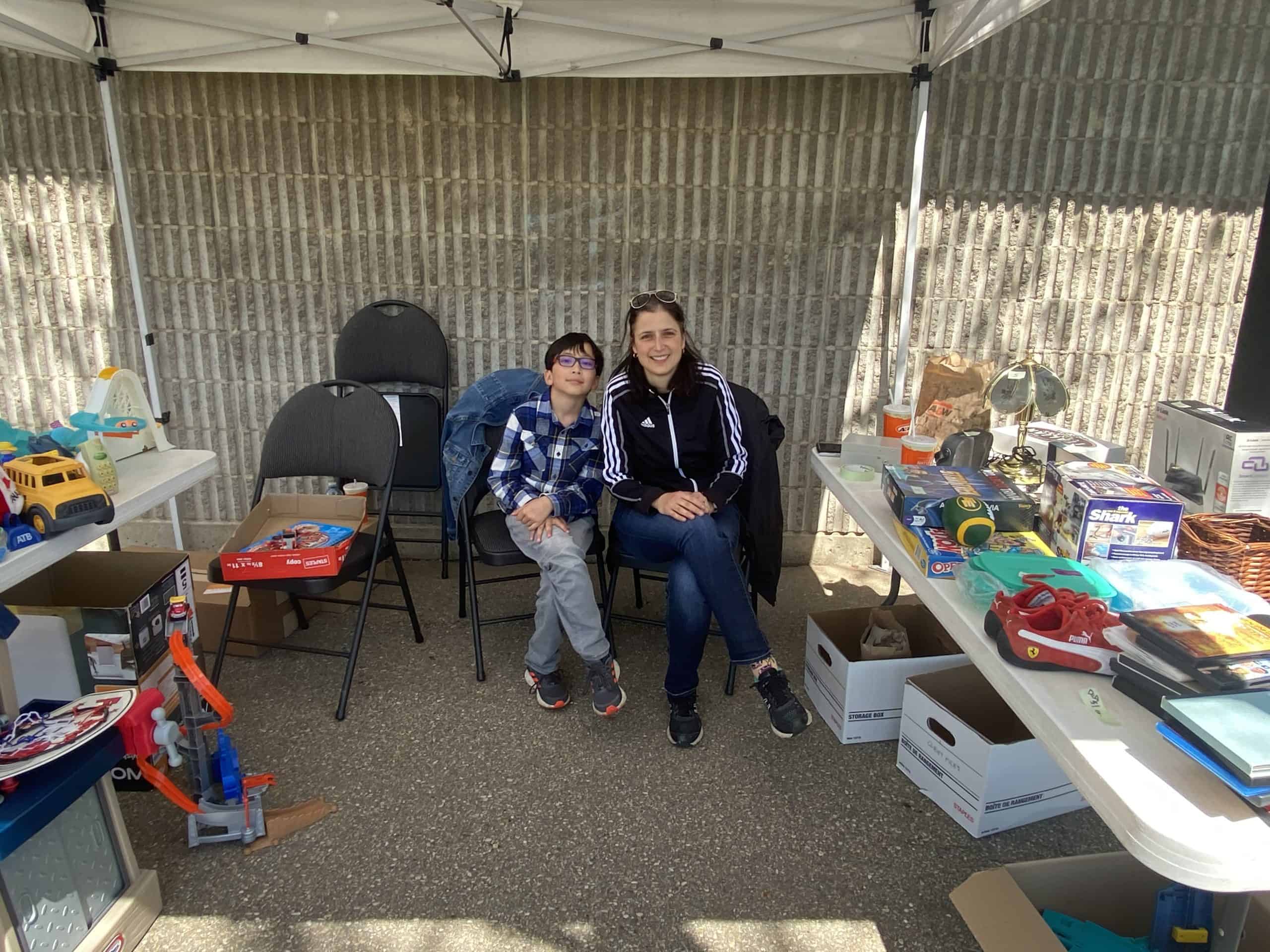 Amanda Felix also attended for the first time, selling clothing as well as other odds and ends. "We just had some stuff to kind of get rid of and [we] usually try to support all the community events that they have in the area," says Felix.
Wesley Andreas attended the event, asking for community input into a mural that will debut on the Spruce Avenue Community League later this summer. "We've got a couple questions that we're asking people on [their] memories of Spruce Ave, and then also if they have themes or things they would like to see incorporated in the mural," says Andreas.
Elke Siebels, who has attended the event in past years, was happy to gather with the community again for the garage sale. "It's so nice to have people here and to have the vendors. It gives us a chance to visit with our neighbours and I think it's really a good community event," says Siebels. She sold a few items for her friends, family, and neighbours — hoya plants, a juicer, dog leashes and kennels — along with a few of her own items.
Depending on what you need, she says, the Spruce Avenue Garage Sale is the perfect place to find what you're looking for.