At this year's Kaleido Family Arts Festival, you might find an alligator lurking along Alberta Avenue. Moulded out of old tires, the treaded reptile will be one of a handful of community art projects created from reused and recycled materials.
The gator's sculptor, Arts on the Ave executive assistant Elena Petzold, will be working with some of the 50 odd tires Downtown Auto donated as material for several temporary installations set to appear along 118 Avenue between Sept. 15 and 17.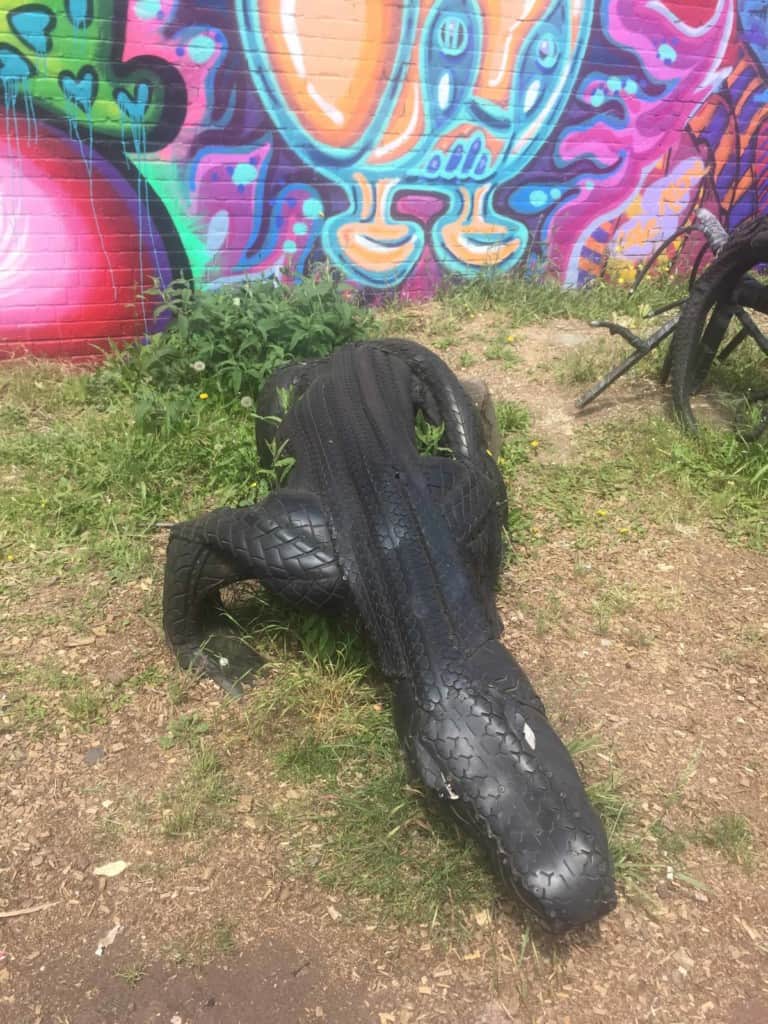 A fine arts graduate from the University of Lethbridge, Petzold is a visual artist with experience in woodworking, bronze casting, and welding metal installations. She has never worked with tires before, but isn't shying away from the challenge. In the meantime, she's been studying the new medium and learning how to make it pliable.
"Rubber doesn't work the same as metal or wood, so the main thing with this material is just cutting. Tires have wire thread through them, so you have to cut out all the wire before using the tire, otherwise it won't bend," Petzold explained. "With art, you're always taking a bit of a risk, which is exciting. You have to adapt along the way."
The idea for the sculpture came from Christy Morin, Kaleido's founder and artistic director. After visiting a community arts garden in London, England, Morin saw how tires could be used to sculpt objects like alligators, chameleons, totem poles, and even people. The experience inspired her to commission similar exhibits for the festival.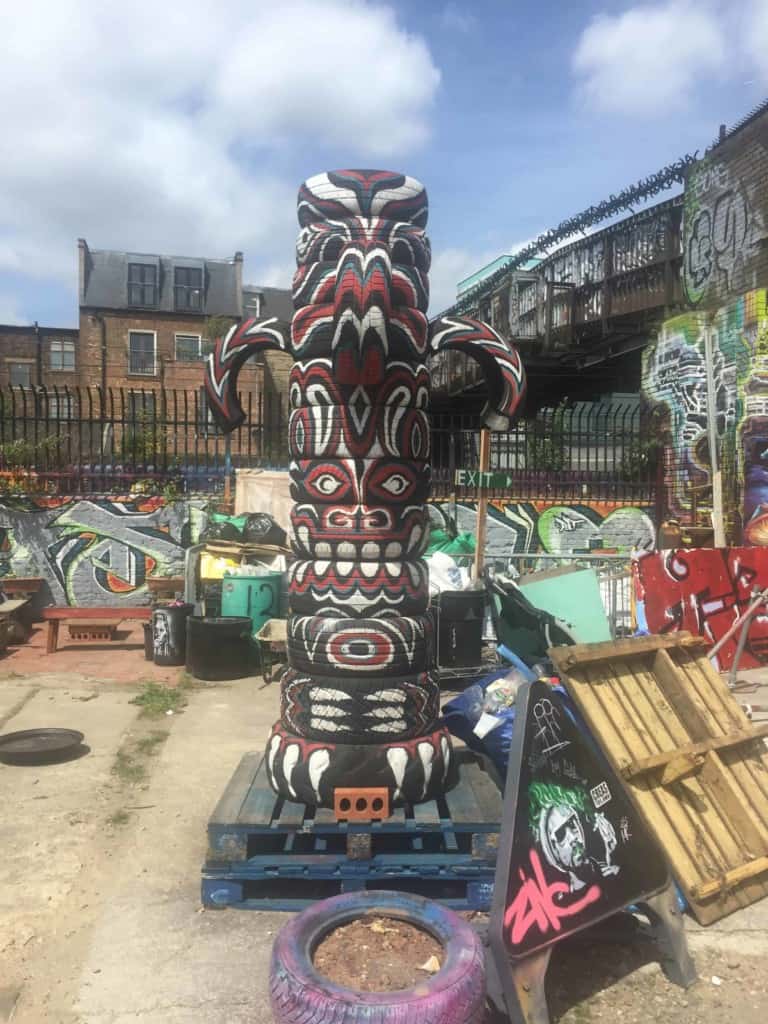 Morin isn't revealing the location of the sculptures. "You just have to look for them," Morin said playfully. "So you might be walking around the corner, and there's an alligator, or a tea cup. It's all about making the Ave home."
But festivalgoers can do more than just appreciate these sculptures—they're also invited to lend a creative hand.
On Sept. 9 and 10, Downtown Auto is hosting workshops for people to help build and paint tire installations for the festival.
"We're looking for volunteers who have a bent towards street art," Morin said. "If you're used to using a spray can and can fill in a space, that would be great."
Volunteers should expect to lift and move heavy tires in the process.
"It's hard work," Morin added. "You're going to sweat."
Nevertheless, Lauren Bohnet, the festival's installation coordinator, hopes community members take advantage of a unique opportunity to participate.
"The more the merrier," Bohnet said. "Once it's all done, it will be cool for people who helped to see their art around the Ave."
Workshop volunteers may even get a behind-the-scenes glimpse of Petzold wrestling rubber to bring her own sculpture to life.
"We're taking something that's existing and making it come alive," Petzold said. "That's part of what Kaleido does: we're repurposing it for art."
Volunteers interested in attending the workshops can contact Lauren Bohnet at [email protected]
Featured Image: Visitors at this year's Kaleido can expect to find interactive community art created from repurposed material. | Epic Photography