More Edmontonians can expect to see changes to the way their waste is collected over the next four years.
Starting this fall, the City of Edmonton will extend the Cart Rollout program, which has already had occupants of single-unit homes sort their waste into separate groups for garbage, food scraps, and recycling.
"Now that residents who receive curbside collection have adapted to sorting their food scraps and recycling, the next step is to expand the program to residents who live in apartments and condos," writes Vahid Rashidi, program director, communal waste transformation. "When food scraps and recycling are collected separately, they can be processed into compost and new products and reduce greenhouse gas emissions at landfills."
Part of the Waste Strategy approved by Edmonton city council in 2019, the program will provide each apartment or condo unit a pail for food scraps, which can be emptied out into a corresponding cart or bin. A recently approved city bylaw, adds Rashidi, will "help facilitate this change. It requires that disposal locations (chutes, bins, or carts) for each type of waste must be close to one another and equally accessible to residents. The City will work with individual properties to ensure these requirements can be met."
Beginning in 2021, the City provided 250,000 single-unit homes with separate carts for garbage and food scraps and asked residents to sort their waste using new guidelines. According to a council report released in February of 2022, the City has adjusted waste collection services in part by considering resident feedback.
Though Rashidi states that "[the] feedback from the curbside residents is generally positive or neutral," some local residents would offer a different opinion.
"I love the idea in theory," says Maggie Glasgow "…but being so close to 111 [Avenue] and 95 [Street], so many neighbours have had their bins stolen. So many people, including us, have had our bins knocked over and garbage scattered, just to scatter it…I go to other neighbourhoods (Highlands, or around the university) and have noticed that people can leave their bins out. We can't."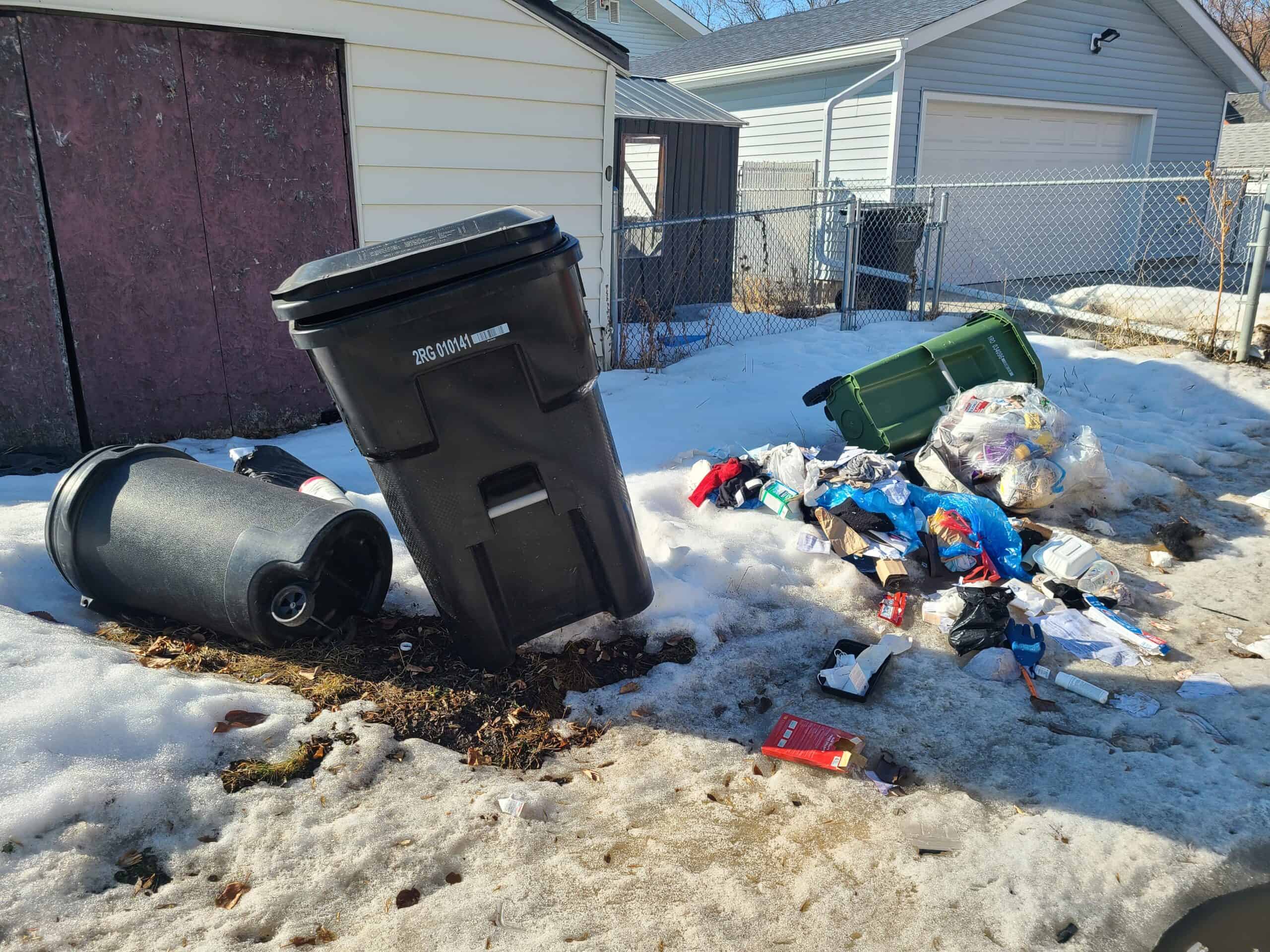 Another local resident, Melanie Greenfield, adds, "I do wish there was a way to just pay for an extra bag of garbage…instead of having to hold on to the extra for two weeks if you have a party or a basement flood or something. I get the impression that a lot of people are throwing more non-recyclables in the recycling bags to save space in the garbage bin, which kind of defeats the purpose."
Other residents would seem to align with the council report, which states that the program helps residents reduce waste by introducing volume limits and extended times in between collection.
"We like it. We've been able to stay within our quota," says Rachael Robertson. "I think because we have eight people in our house and garbage is only every two weeks, it's really forced us to be incredibly conscious about what could go in the recycling. We've used Waste Wise a ton [in] finding out what things can be recycled [that] we normally wouldn't have."
Extensions to the program that will include residents in apartments and condos will roll out in phases between fall of this year and 2027. More details will be available in the coming months.
---
CITY WASTE INFORMATION
City of Edmonton's 25-year Waste Strategy:
edmonton.ca/programs_services/garbage_waste/future-of-waste
Council Report, Edmonton Cart Rollout Update:
pub-edmonton.escribemeetings.com/filestream.ashx?DocumentId=126828