Frederick Kroetsch, an Alberta Ave resident, has been interested in film ever since his father bought him a camera while he was in elementary school. "Me and my buddies who I still make films with today started making stupid movies, and that's what we did all the way through junior high and high school," says Kroetsch.
Today, Kroetsch has made over 100 films and continues to take on exciting projects. "[Filmmaking] fills the dark hole inside of me, I imagine similar to the way opium would help an addict, to be quite honest," Kroetsch says. "I feel like I didn't choose this; it chose me."
Kroetsch focuses on directing and producing documentaries, although he has also done comedy projects and is looking to expand into more narrative genres, including low-budget horror. His passion project is an 18-minute creative documentary called Blind Ambition about the legendary Canadian pilot, Wilfrid "Wop" May, which he co-directed and produced.
"It's not just your standard documentary where it's like an interview and then a photo," explains Kroetsch. Instead, the film was shot entirely in 35mm film "like you would in Hollywood in the 80's on, big anamorphic lenses and camera cranes," and interspersed with comic book animations to emphasize May's status as a Canadian hero.
May is a well-known Canadian pilot who saved countless lives during The First and Second World Wars, both through his piloting and later his reform of search and rescue. May's "Mercy Flight" initially hooked Kroetsch, a true story where May delivers an antitoxin to Fort Vermilion from an open cockpit plane in -30 degrees Celsius. Kroetsch's interest in May only grew from there.
"We wanted to bring [his story] to life and try to capture that feeling we had when we watched Indiana Jones when we were kids," says Kroetsch. "Blind Ambition… has been a very ambitious project for us; we didn't really think we could pull it off, given shooting on film in anamorphic is ridiculous… That's the stuff that [Quentin] Tarantino does in Hollywood. You do it when you have $100-million and you want to be a real film snob."
"But we felt it would be great to capture that blockbuster 1980s feel and would also lend a certain consistency in the film because the rest of the film is photos and old 8mm film."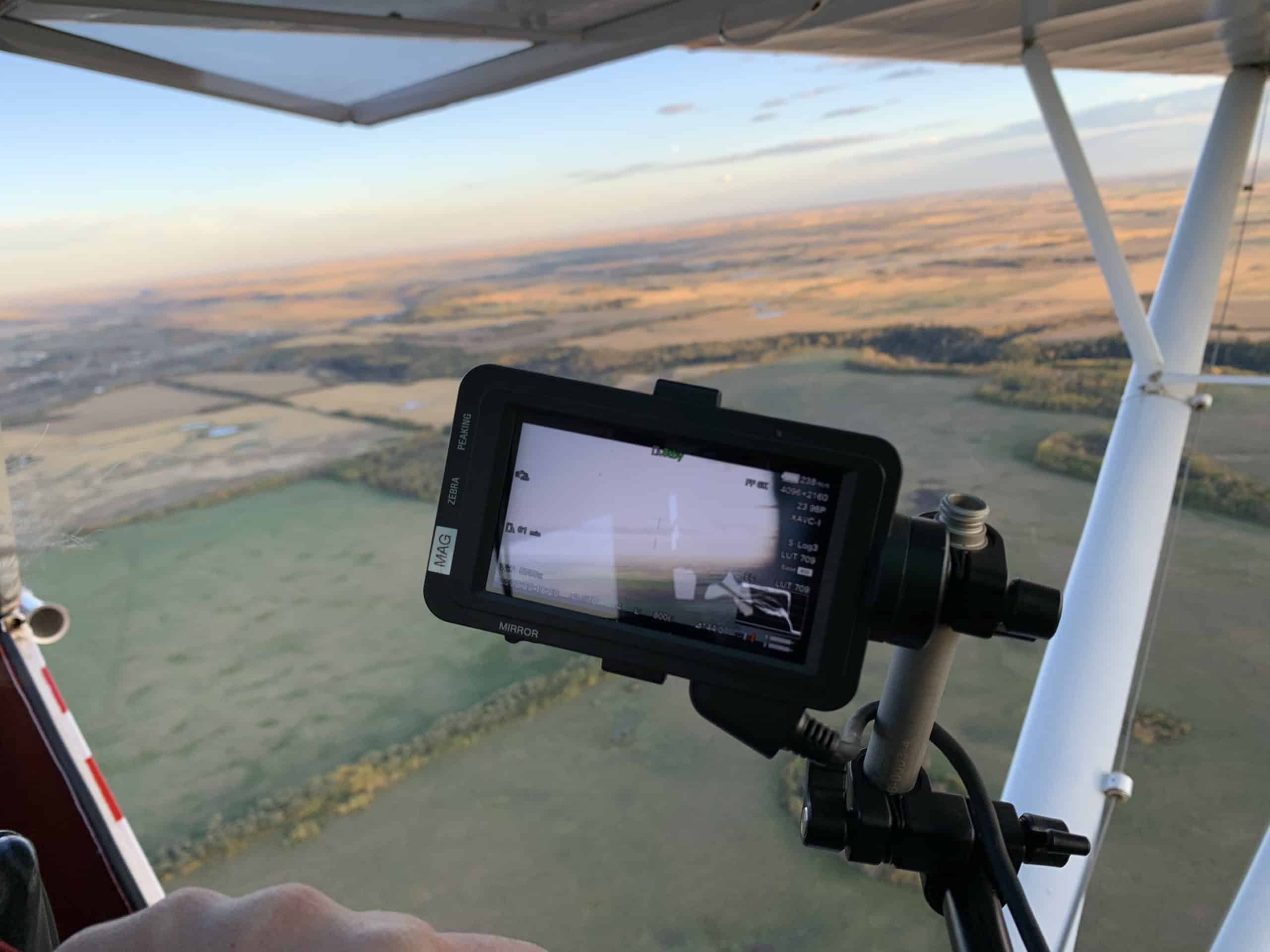 Shooting on film is more stressful in many ways, says Kroetsch, because you can't see what the film looks like until three weeks later. And the outrageous cost "forces you to be much more efficient about your process." This means actors have to nail their scenes almost immediately. There can't be 100 takes.
The Prague FILMharmonic Orchestra provided an original soundtrack for the film, "very John Williams," composed by John McMillan, an instructor at MacEwan University. The soundtrack was recorded remotely, with McMillan providing feedback from the sound studio at MacEwan, while the orchestra recorded in Prague.
Kroetsch says one of his favourite things about being a filmmaker in Edmonton is that when you're working on an ambitious and exciting project, everyone wants to pitch in. "A lot of people worked for way less than they normally would because [the project was shot on] film, and they've never done that," says Kroetsch. They got access to locations, authentic period uniforms, and even two biplanes with a professional stunt flyer for free. Plenty of Kroetsch's friends and family stepped in to act in the film, including his lawyer and father-in-law.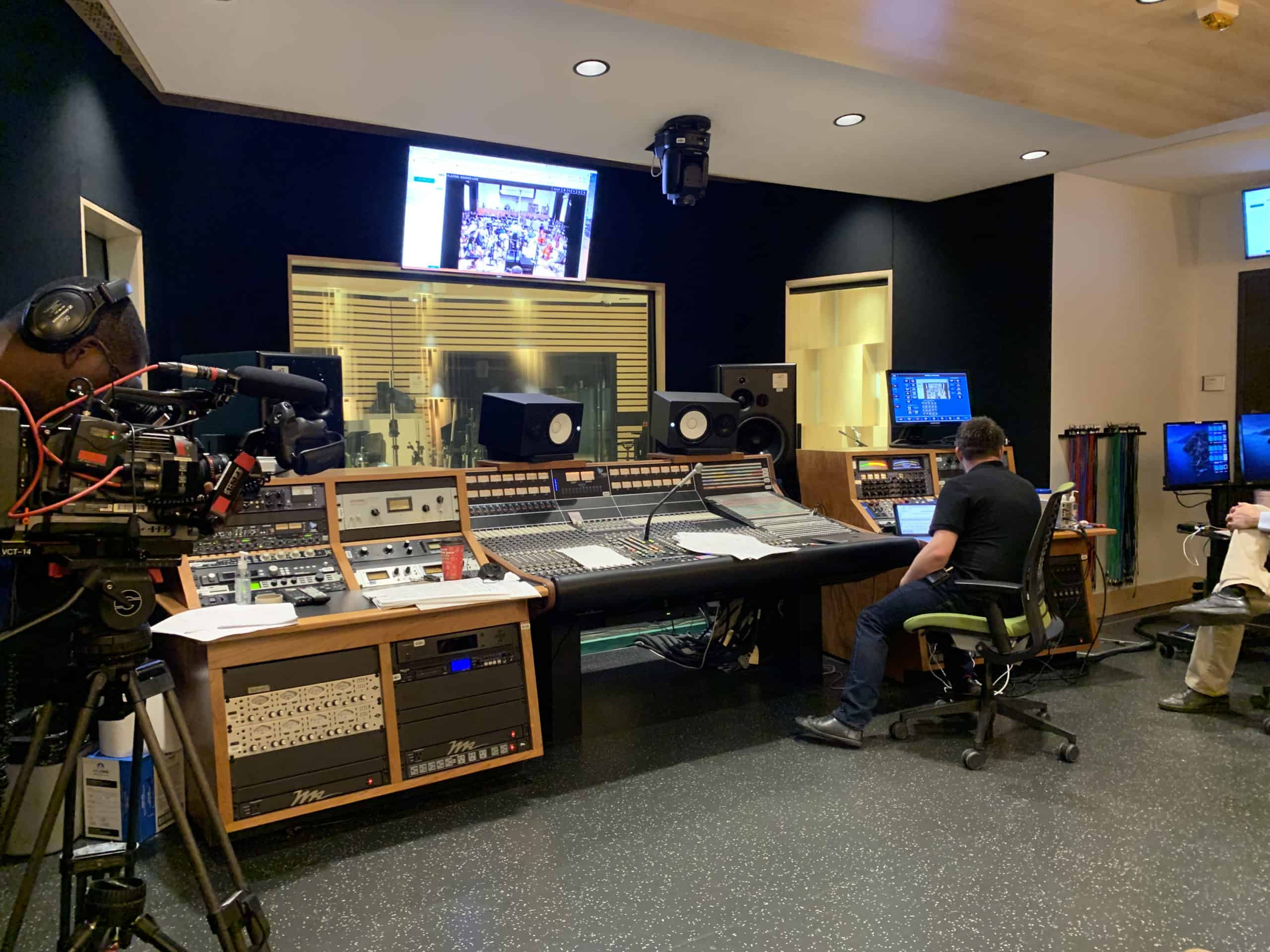 "[It's] kind of neat that the project is so ambitious and it's called Blind Ambition because Wop May was very much an individual who worried less about getting hurt and worried more about saving lives… and pushing the envelopes of what a human is capable of and what aviation is capable of, so I'd like to think that it's kind of a nice synergy between our philosophy of the film and Wop May's philosophy."
The film is set to premier at the Edmonton International Film Festival in October, and it will be available on Super Channel for a week after. "I would love to have the community come down in person to experience [the film] on the big screen because this film was made for the big screen," says Kroetsch. "No one will ever see a short documentary made in Edmonton this cinematic. Doesn't exist."