The festive season is the perfect time to meet up with friends for a meal or simply dine out more often to enjoy the holidays. Fortunately, there are many local options to consider.
Flava Café has just the right blend of seasoning to keep you coming back for more. Conroy Smith, CEO and operations manager, is a Jamaican who migrated to Canada.
"As an immigrant to this country, my mission is to use food as a tool to create a community of togetherness, diversity, and inclusion. I strongly believe that no man is an island, because together we're stronger, and together everyone achieves more," says Smith.
Flava Café is located at 8307 118 Ave, and offers authentic Jamaican food such as jerk chicken, jerk pork, oxtail, curried goat, rice and peas, and festival dumplings. They are open Tuesday to Saturday from 11 a.m. to 8 p.m. What makes Flava Café unique is that they are a quick service restaurant and use Jamaican food to create fusion from other cultures.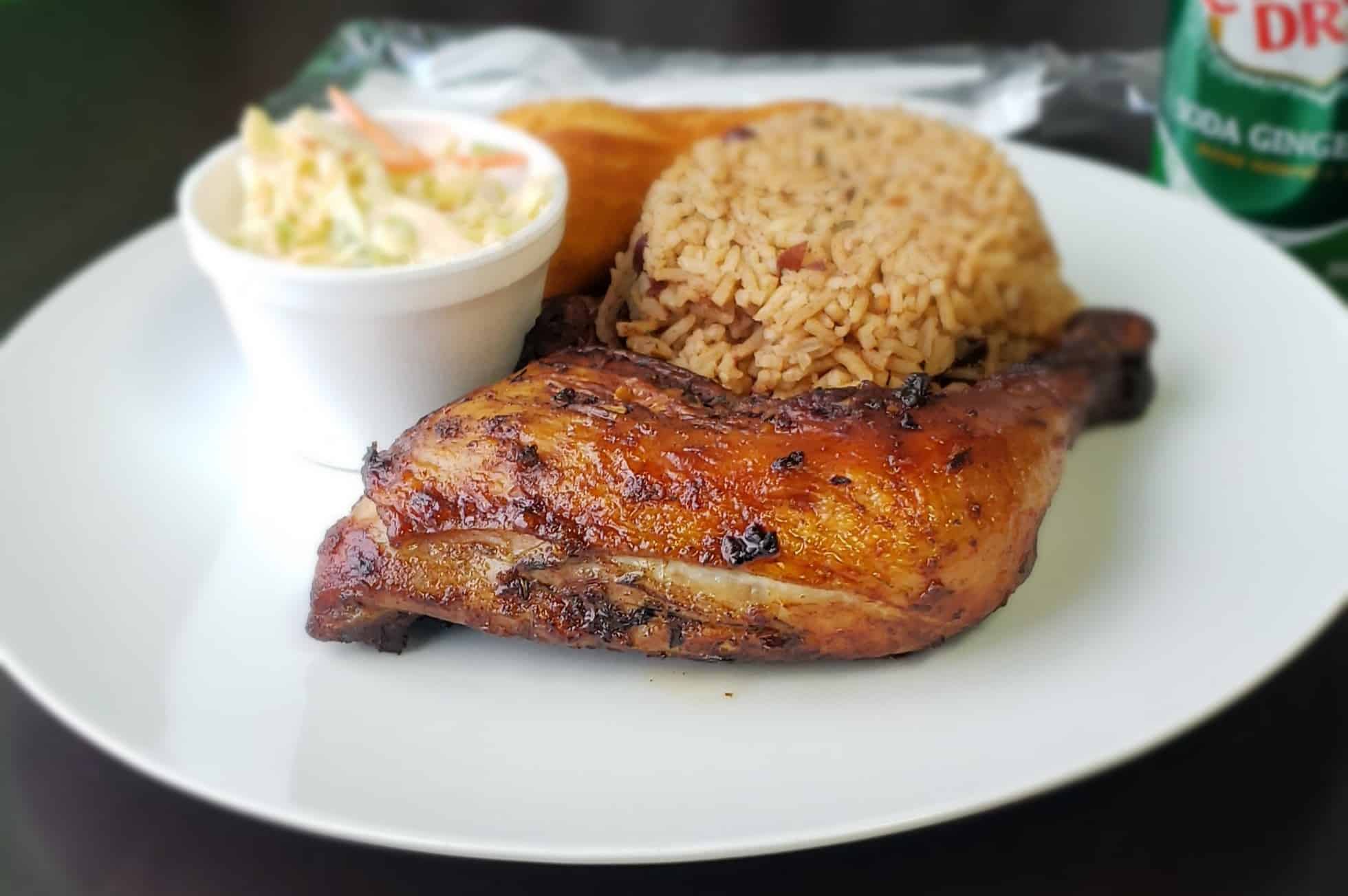 If you are craving some barbecue, The Barbecue House has you covered. 
Kelvin Yeung, a family member who works in the business, says, "We've been in business since 1981. Family owned and run and the longest [running] Chinese barbecue shop in Edmonton. Tony Yeung (my uncle), [was a] hard worker, [and] came here from Hong Kong in the mid '70s, with my other Uncle Henry and my dad, Ken. And our family has been working hard at the shop since."
They are located at 9711 118 Ave and offer authentic Chinese barbecue such as pork, ribs, sausage, chicken, and duck. They are open from 10:30 a.m. to 7 p.m., Monday to Saturday.
It is easy to become addicted to the delicious green onion cake at the Green Onion Cake Man, owned by Siu To. 
"I immigrated from Hong Kong in 1975 and have always served in restaurants. I love good food and love to share good food with my fellow Edmontonians. We [serve] Northern Chinese cuisine and our special serving of green onion cake is right from the grill," says To.
They are located at 9132 118 Ave and their hours are Monday to Saturday, noon to 8 p.m., and Sunday noon to 6 p.m.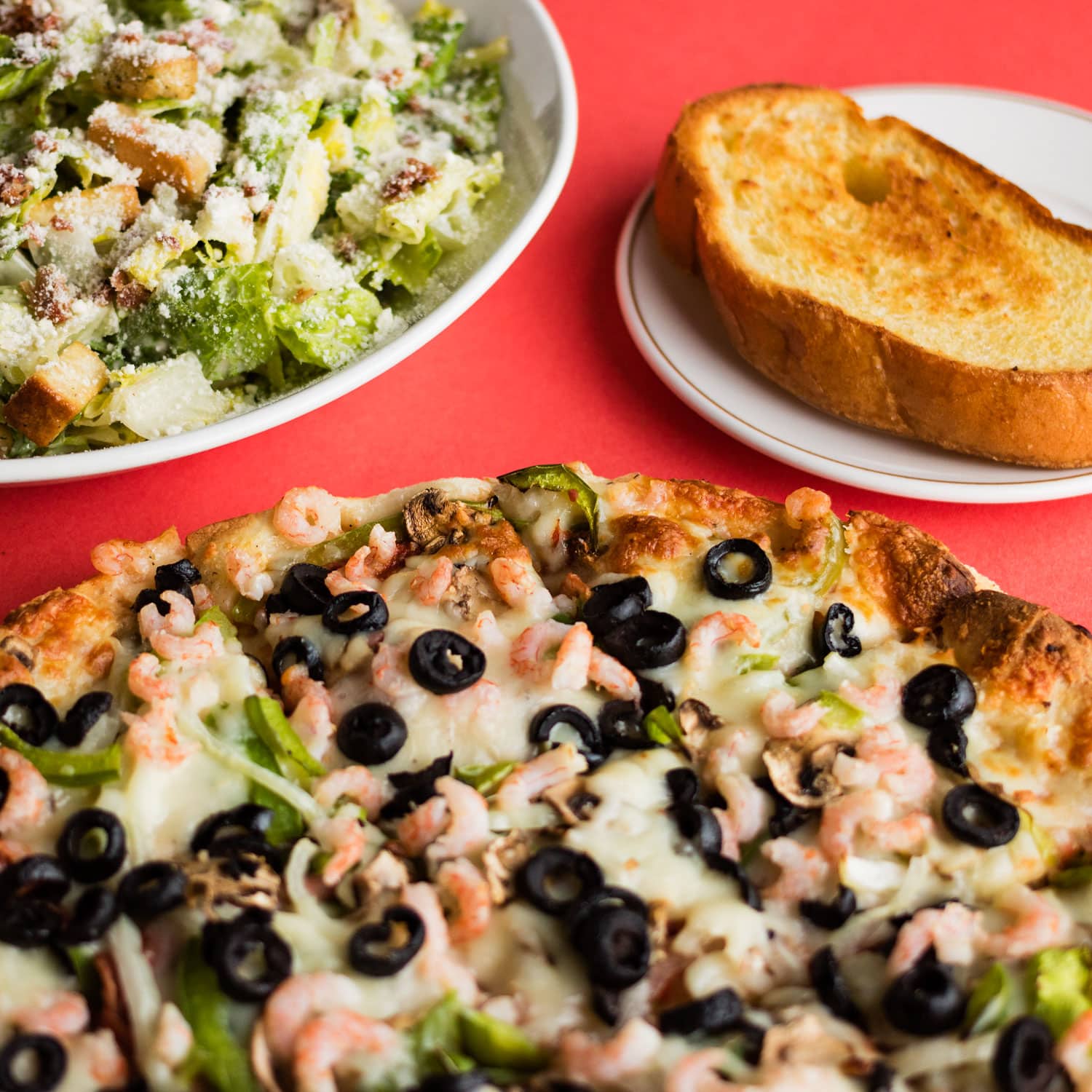 A wide selection of great-tasting food is offered by Coliseum Steak and Pizza, owned and operated by the Varvis family.
"Peter Varvis immigrated to Canada from Greece in 1949 and was soon followed by his brother Chris Varvis. What makes our food unique is the fact that it hasn't changed since the day we opened in 1976. Our menu has generally remained the same, apart from a few appetizers that have been switched out over the years, but the main dishes we are known for haven't changed and neither have our recipes," says Christine Varvis.
The menu features steaks and pizzas, as well as barbecue pork and beef ribs, lobster tails, and a variety of other classic steakhouse fare.
Coliseum Steak and Pizza is located at 8015 118 Ave and is open Monday to Thursday, 11 a.m. to 8:30 p.m., Friday 11 a.m. to 9 p.m., Saturday 3 p.m. to 9 p.m., Sunday 3 p.m. to 8 p.m., and holidays from 3 p.m. to 8 p.m.
Mona Lisa Pub is a great spot to hang out, especially if you are looking for a night out with lots of entertainment. Brothers Riz and Ayaz Charania have owned and managed the pub for the past 18 years.
The pub offers happy hour pricing, affordable menu items, Wing Wednesday, Thirsty Thursday, karaoke, and plenty of other entertainment options.
"We have worked real hard to make Mona Lisa's Pub a welcoming and safe environment for everybody! We also have recently gone through a beautiful renovation of the whole establishment, from front to back and top to bottom. We are inviting and fun! Our staff members consist of a strong, friendly, and close-knit group," says Dawn Totten, an employee.
This pub is located at 9606 118 Ave and is open Sunday to Thursday from 11 a.m. to midnight, Friday and Saturday from 11 a.m. to 3 a.m.
Popular Bakery provides a relaxing environment to eat sumptuous pastries, fresh breads, and hot beverages. The prices are reasonable to fit any budget, with good customer service in a very laid back atmosphere. They are located at 9307 118 Ave and are open Tuesday to Saturday, 8:30 a.m. to 3 p.m.