International artists celebrate Latin culture and community
Edmonton Carnaval may have found its new home at Alberta Avenue.
For its first two years, the event took place in Dr. Wilbert McIntyre Park. Volunteer Erick Estrada explains, "We like the [Alberta Avenue] space. It's bigger. We are looking for more support from the community. Also, events like this help take away the stigma for 118th Ave."
Estrada loves Alberta Ave. "I have lived in this neighbourhood since I arrived here to learn English."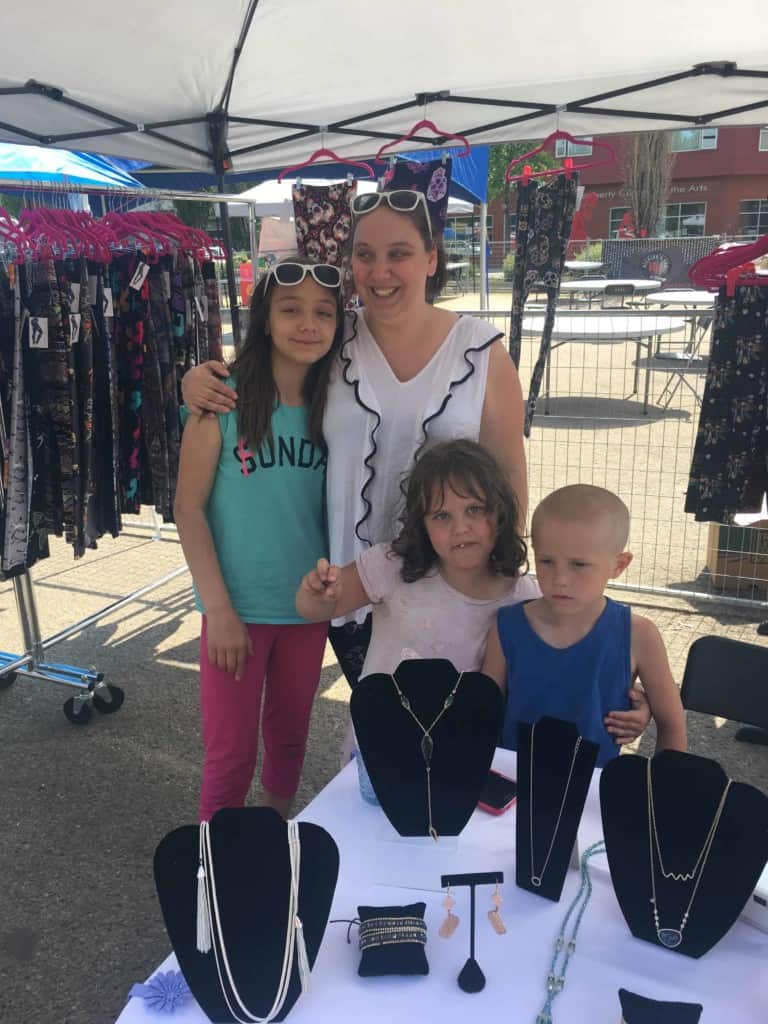 Dajana Ambury, a vendor and Alberta Ave resident agrees. She says, "People are friendly and the community is inviting. There are lots of people shopping, visiting, and dancing."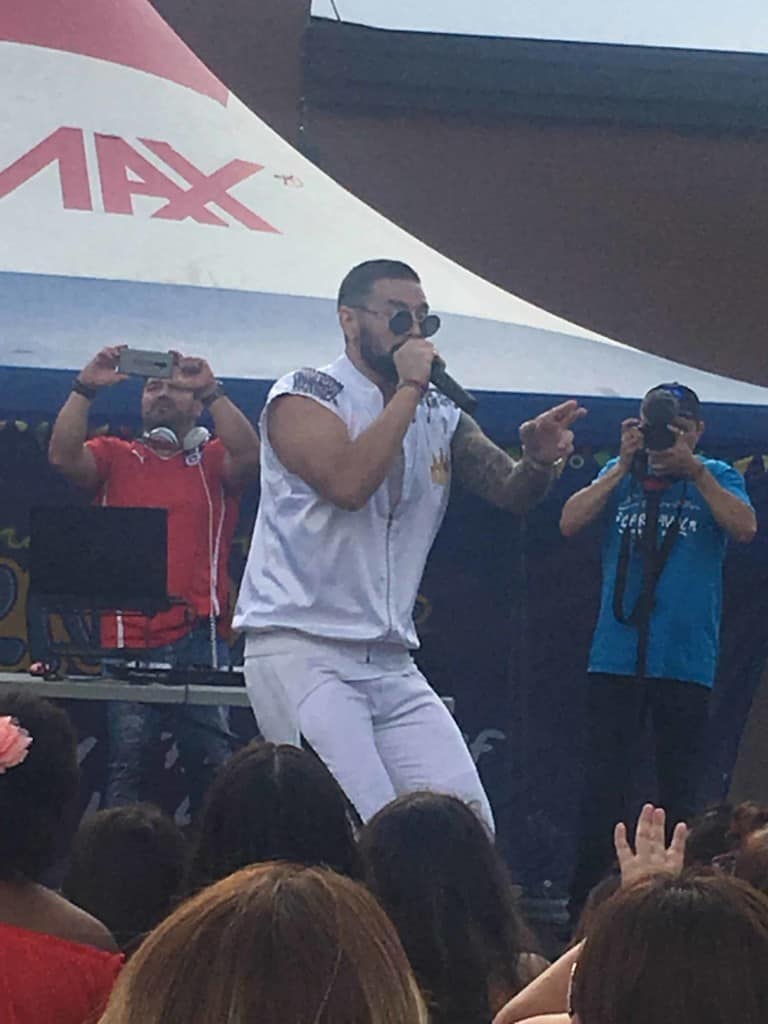 Edmonton Carnaval presented international artists on July 13-14, including Maluma tribute artist, Orion, who closed the event to an enthusiastic crowd. As the crowd warmed up to the tribute, one audience member laughed and quipped, "I think everybody is in shock! They don't know how to cheer him."
Congratulations to Edmonton Carnaval for a successful event.
---
Featured Image: Volunteer Erick Estrada (right) says friendly Alberta Ave provides the perfect fit for Edmonton Carnaval's vision. | Tekla Luchenski
Tekla enjoys renovating her 1953 bungalow in Parkdale, with attention to period style, including pink bathrooms. Trained as a cultural anthropologist, she is excited to contribute to The Rat Creek Press as a passionate observer of lifestyle and community expression.
Latest posts by Tekla Luchenski (see all)