This year marks the 100th anniversary of Alberta Avenue Community League (AACL). Not surprisingly, there are many great plans for 2022.
Before 1894, the area along 118 Avenue was bush, the wild north of the new city of Edmonton. The first community here was Fairview, part of North Edmonton Village. In 1921, it amalgamated with Edmonton. According to the Edmonton Federation of Community Leagues history book, the Alberta Avenue Community League was founded in 1922.
"We will celebrate our 100th year with fun and creative new activities," says league president Ali Hammington. "And our ongoing programs, like seniors' Tuesdays and Thursday HUB nights, will continue to draw our neighbours."
Hammington says she is proud that AACL is one of the most successful community leagues. Despite a tight 2022 budget, weekly programs like HUB are booming, giving neighbours a place to socialize in a safe and secure environment.
Families like Carla Gladue and her children, Hunter and Seraphina, have been coming to HUB since January. Says Carla, "It's an awesome program. I like that my kids can come out and have fun with friends. There are always activities for them. It gives me a break to get out of the house." Looking at her children enjoying a just-cooked supper, she adds enthusiastically, "And the food is really good!"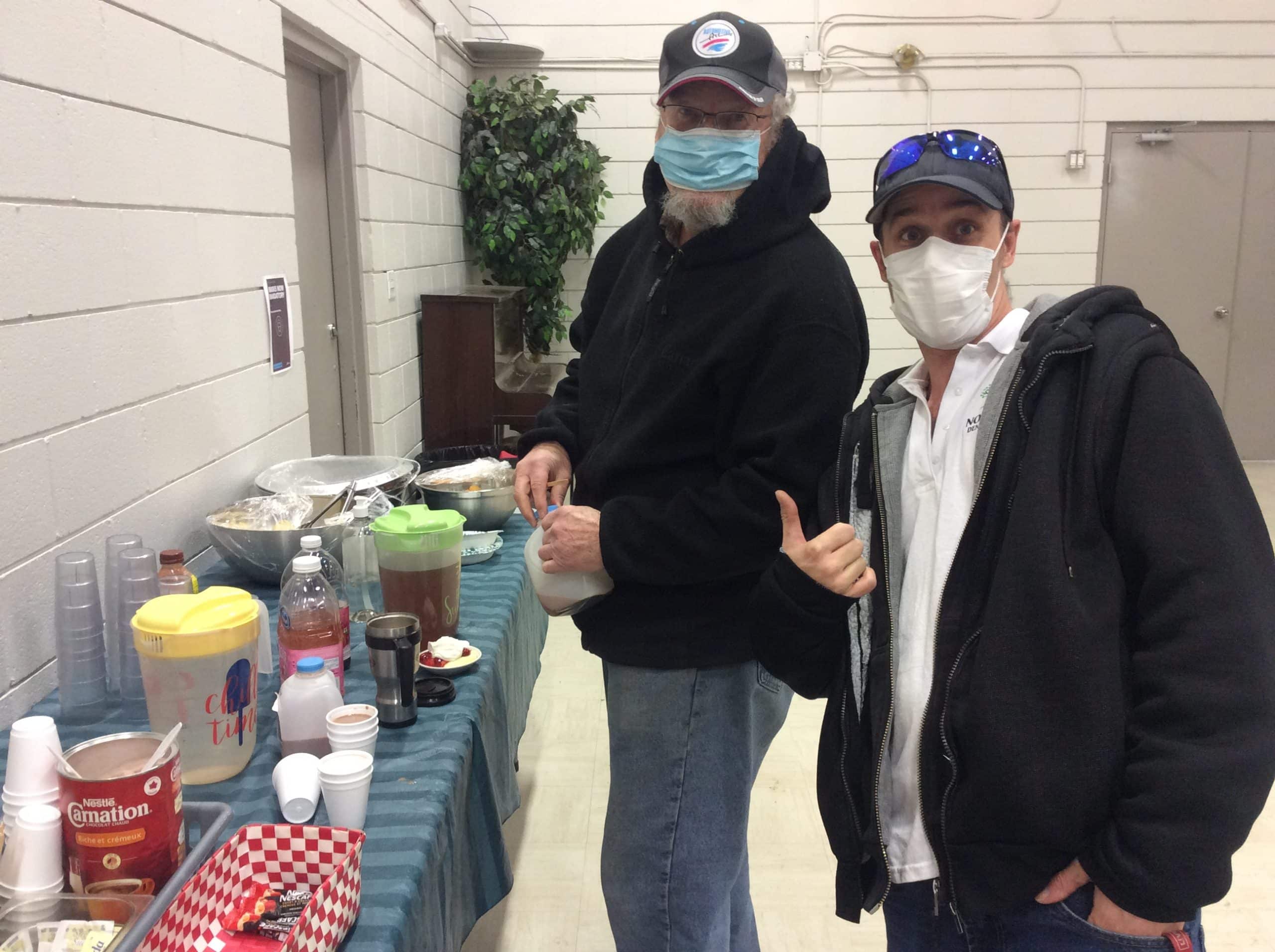 For this special year, creative one-off events will combine fun with fundraising.
It starts on Saturday, April 30, with a Bid and Sip extravaganza at the league. Wine lovers will enjoy tastings of six wine selections balanced with complementing appetizers. A silent auction will offer exceptional donated items. Tickets for the evening are $40 each, with a table of eight going for $350. Individuals and businesses are all invited.
If you have never heard of a wine tree raffle, the Bid and Sip is your chance to win multiple bottles of wine. Attendees may bring a bottle of wine to exchange for a ticket to win a selection of donated wines. Or, buy a ticket for $10 to win the wine tree. "I organized a wine tree raffle before," recalls AACL vice-president Valda Roberts. "One lucky winner took home 86 bottles of wine. Some people just came for the wine tree raffle!"
Saturday, May 14 is the annual Bloomin Garden Show at the league. To carry on the celebrations, an old-fashioned Strawberry Tea will be held the next day. Roberts explains Strawberry Tea is an afternoon to don garden party attire and enjoy an outing with other women. "I'm bringing my daughter and granddaughter," adds Roberts, to drink tea and eat scrumptious shortcake piled with fresh strawberries and cream. Tickets for all are $10 each. Everyone is invited.
In June, watch for a Show and Shine car show combined with a celebrity wrestling match on the same day. Plans are in the works.
Pub nights, an ever-popular league event, will continue throughout the summer and into the fall.
Karen Mykietka, a past AACL president and longtime facility and program manager, is looking forward to the year's events. "It's a really great way to come out of the hard times of COVID-19 and celebrate together," she says. "It's a way to grow the community, enjoy our community, and share our memories."