When Rebecca Campbell walked into a coffee shop and overheard her friend talking about needing an egg donor, Campbell immediately volunteered to donate her eggs. However, she didn't know that she was getting into such complex and controversial territory.
Her experience compelled Campbell to make a documentary called The Secret Society about the unknown and stigmatized world of assisted reproduction. Campbell directed and wrote the film, which was funded by TELUS Originals and TELUS Fund.
Few people are aware of egg donation. Even fewer people know that in Canada, it is illegal to compensate women for egg donation beyond expenses related to the donation.
Paying an egg donor could result in up to $500,000 in fines or up to 10 years in prison.
"Even beyond [the debate of] 'should a donor get paid?'.… Even beyond that conversation, should someone get up to 10 years in jail for starting to create a family?" asks Campbell.
Campbell, who lives in Norwood, has been producing television and film for about eight years and directing for about half of that time. The Secret Society is her first feature documentary, and it is also one of the only documentaries about egg donation in Canada.
"My goal [with the film] was just to get a conversation started," says Campbell. "There's a stigma around infertility and there's this stigma around egg donation." Infertility affects one in six Canadians, and yet the stigma persists.
Since egg donation is an invasive procedure, and the risks of egg donation are not entirely known yet, it can be difficult to find an egg donor. Many transactions take place on the grey market, which is a market that sells items intended for sale in other countries, where the sale is legal. Underground egg and sperm banks also exist in the grey market, where some donors receive payment or gifts for donating their eggs.
The film tells the stories of several couples who are struggling with infertility, the experiences of egg donors, and the perspectives of Canadian senators, bioethicists, and doctors.
Shannon Tiffin shared her experiences with infertility in the documentary. As a young woman, she had no idea that freezing her eggs was an option, and when she was first told her eggs were not viable, egg donation wasn't an option that she was made aware of.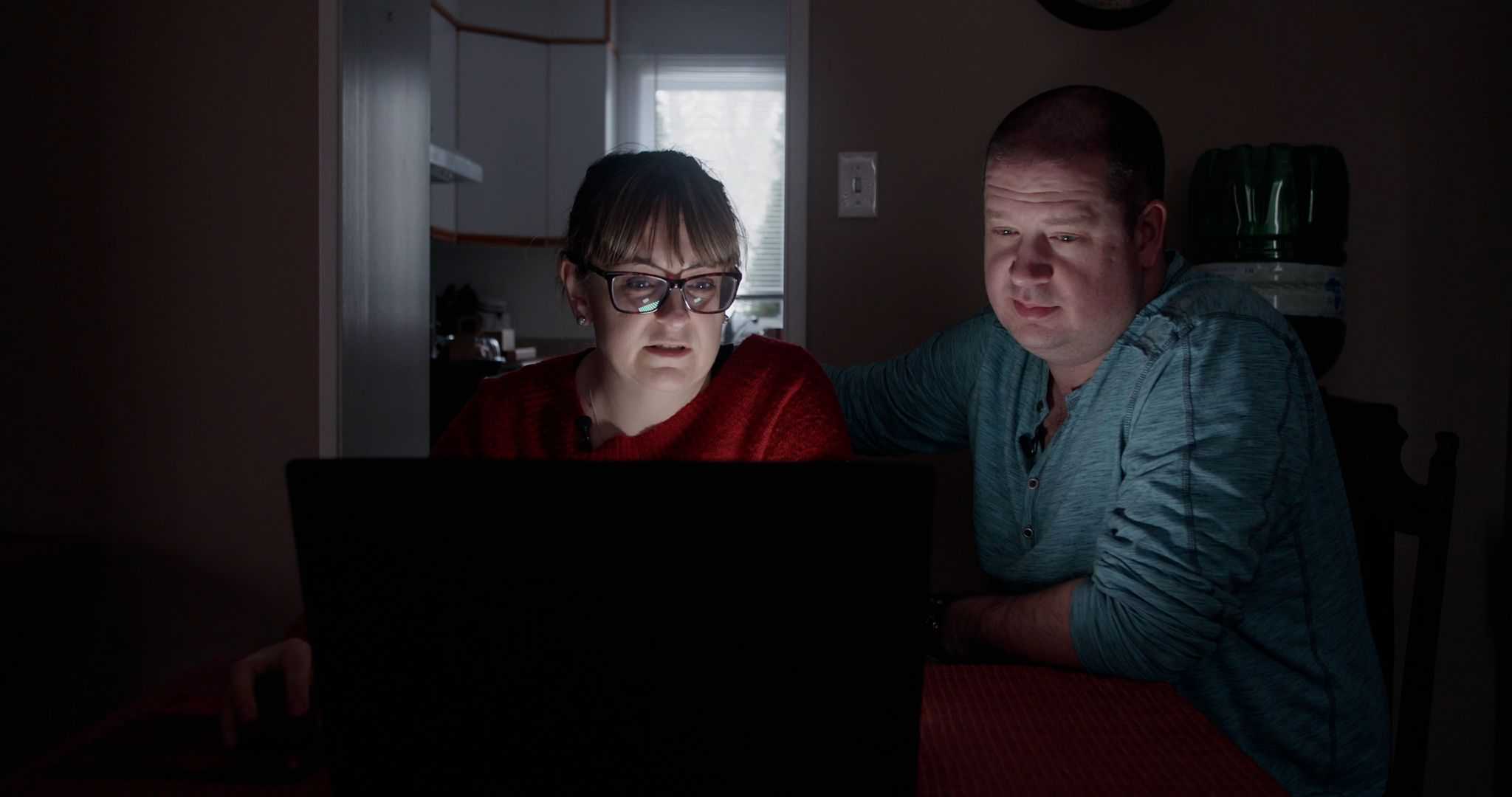 Tiffin shared her story to raise awareness about egg donation and to show that families are made in multiple ways, no matter if they are biologically related or not.
"People need to know that the options are out there, and… that they're not alone," says Tiffin. "[Egg donation] isn't something that should be done hidden. Should there be rules and regulations? Sure, some. But not to the extent of it now."
Campbell also appears in the film and shares her experience as an egg donor. She also shares the story of her friend's young daughter, who was born out of Campbell's donation.
"I was really excited to share the experience of other egg donors," says Campbell. "And when it came to myself, I was a little bit more vulnerable. But then I thought if these people are willing to put themselves on the screen, I have to be willing to do it, too. And that's how the stigma will break."
The documentary was challenging to film because of the emotional nature of the content. Frederick Kroetsch, one of the producers and the director of photography on the film, says, "It's very emotionally difficult when you're filming people [whose] fertility treatments [are] not working."
"There are some dark moments on it, and I was really thinking that their treatments would work… and when they didn't, it became very emotionally difficult to film."
Another challenge was finding people who were willing to share their experiences with infertility and egg donors, simply because it is often done in secret.
"A lot of people said… 'Please make this film! But I don't want to be in it,'" notes Campbell.
Campbell dove into the secret world of egg donation, the private groups on social media, until she found people who were willing to share their stories. "They were amazing to let us into their living room, and into their lives, and into one of the most difficult parts of their life," says Campbell.
Campbell had to balance showing the lived experiences of the people in the film, providing the audience with that fly-on-the-wall experience, while also educating viewers about the complex world of egg donation.
"It was a delicate art, interweaving it all together," adds Campbell.
The documentary has already been impactful. The film was screened in the senate, and the film is now being used to re-evaluate Canadian laws around egg donation.
"I hope that they'll use this film and just really gain insight into it because it's hard to vote on something that you don't understand," says Campbell.
Kroetsch adds, "It's cool that when you tell a story, sometimes you can [help] create amazing amounts of change without even realizing it." 
The Secret Society premieres on June 2, at 6:50 pm at Metro Cinema. A portion of the ticket sales from the premiere will be donated to Fertility Matters Canada.