Yule Ave's focus is simple: spend time with loved ones rather than buy them gifts. It's been a successful formula, with this holiday event celebrating its seventh year on Dec. 15-16.
"I love it so much," said Frank Zotter, creator of Yule Ave. "It's creating that bonding time for families. It's so rewarding to watch. The joy that comes from it is priceless."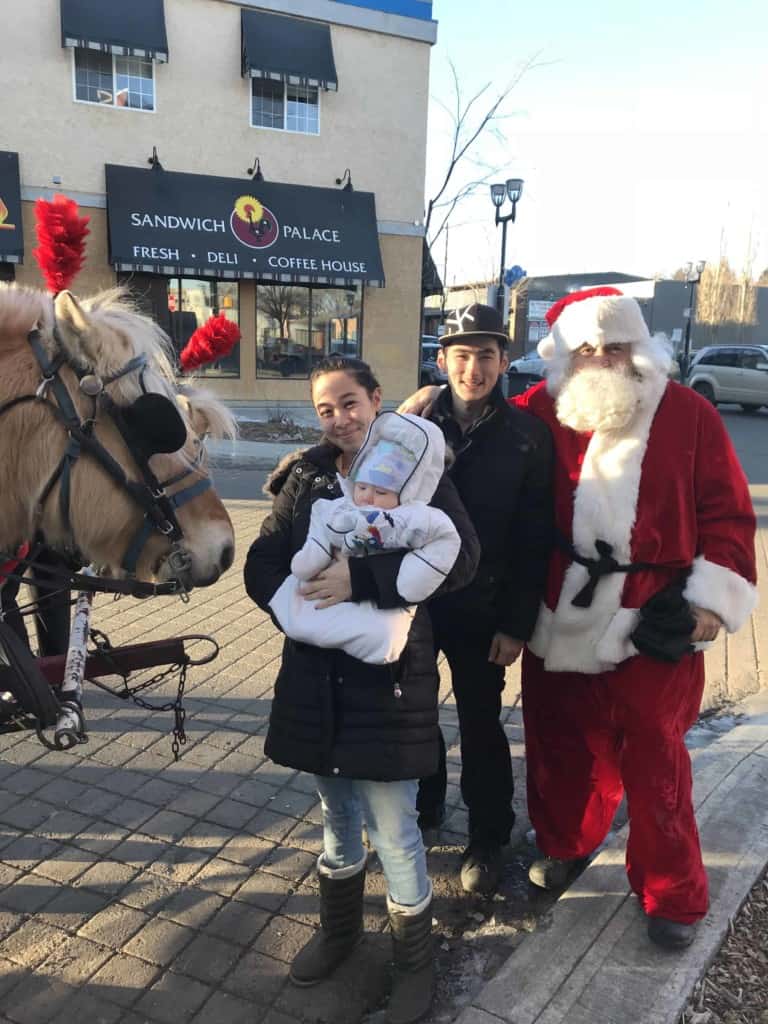 As usual, Yule Ave will have a theatrical component. This year, the play is called Enchanting Antlers. It's a play so new that Jennifer Spencer, the playwright, was still in the process of writing it in November, although she thought about the play for a long time before she had the opportunity to write it for Yule Ave.
"The story will be for the whole family and will be about stories of ungulates from around the world hosted by me, Elk. I will be playing an elk, from my winter wallow, telling stories from the great and glorious history of antlers from around the world," said Spencer.  "I am hoping to blend education with fun."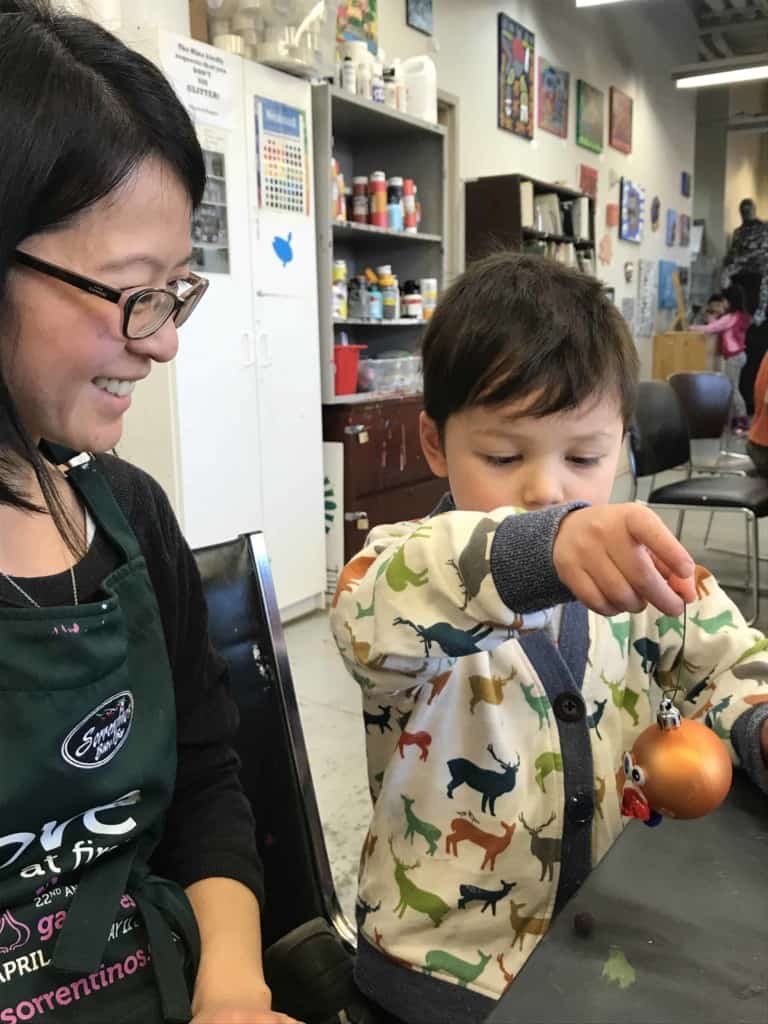 The Usha Gupta Dance Entourage, a South Asian dance group, will also perform the Deer Dance during the Sunday performance. Spencer said she was inspired to contact the group after she watched them perform this summer. The dancers were little girls wearing antlers and South Asian regalia.
"I want to see if I can blend Eastern and Western storytelling," she said. "I'm using antlers and winter as a framing reference."
The play is expected to be 30 to 45 minutes long and will be staged at the Nina Haggerty Centre for the Arts on Dec. 15-16.
And Yule Ave will still have a free holiday supper on Dec. 15, but instead of the usual chili, people can look forward to a traditional holiday dinner of turkey, gravy, stuffing, and mashed potatoes.
Virginia Potkins, the supper organizer, had originally wanted to make a Christmas meal for area residents who didn't have any place to go to for the holidays or who didn't have the money to cook a holiday meal.
"A lot of people in our neighbourhood are the working poor," she said. "I have volunteered at Sacred Heart and have met so many people where it's the only Christmas dinner they have. I hate for someone to be alone."
But then the opportunity came up to make the holiday meal for Yule Ave.
"Of course I had to say yes," said Potkins.
Potkins is planning for 100 people to attend, and is seeking donations of turkeys, potatoes, mixed vegetables, salad, dessert, and disposable plates and cutlery. She would also love some volunteers to help serve the dinner.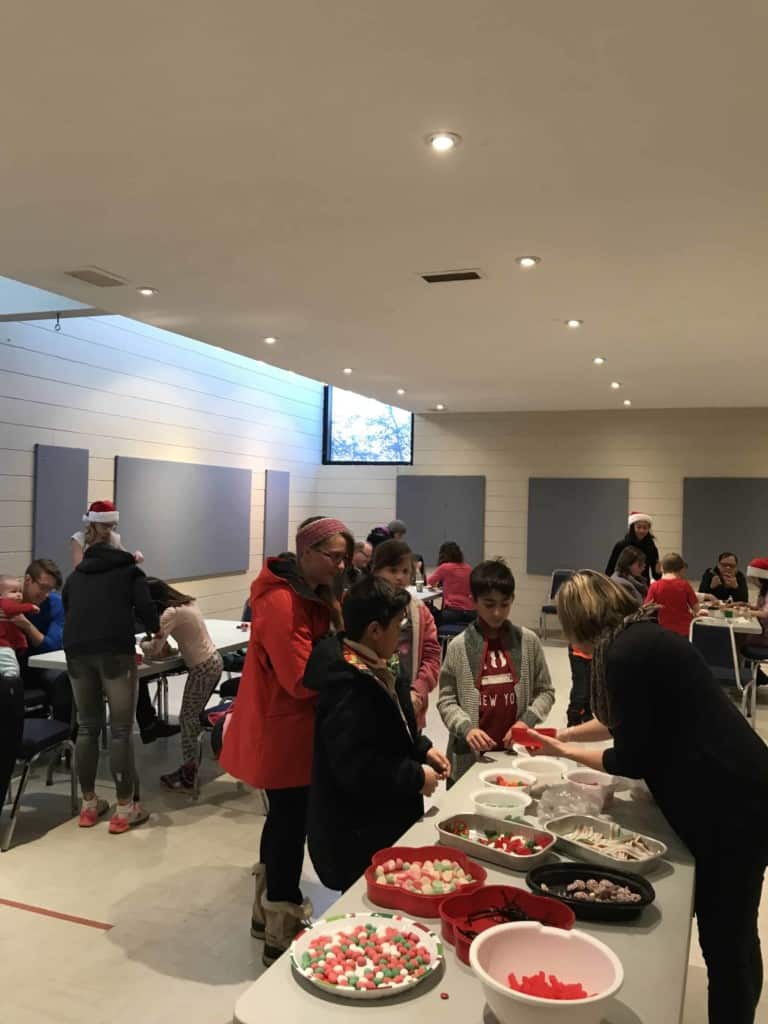 The supper is open to anyone who wants to attend.
"You can have a good dinner and create some memories with your family and meet some people from the community. Get in the Christmas spirit," said Potkins.
Look for the updated schedule on yuleave.com.
---
YULE AVE
Dec. 15-16
Dinner: Dec. 15 at 6 pm at Alberta Avenue Community Hall (9210 118 Ave)
Enchanting Antlers
Dec. 15, 3 pm at Alberta Ave Hall
Dec. 16, 3 pm at Nina Haggerty Centre for the Arts (9225 118 Ave)
Lighting of Giving Tree: Dec. 15, 8:30 pm
Concert: Dec. 15, 7 pm
---
Featured Image: It's the seventh year of Yule Ave. | Supplied